Aaaand we're back. For those of you who missed last week's update, we looked at Debbie Wasserman Shultz's shifted views on legalization, the stumbling block otherwise known as Arizona's Prop 205, and Maryland's recent progress in providing its citizens with medical cannabis. This week, I'm going to update you on Arizona's initiative, talk about Washington's new research plan, and provide you with some insight on Senator Harry Reid and his opinion on cannabis.
Great news from Arizona!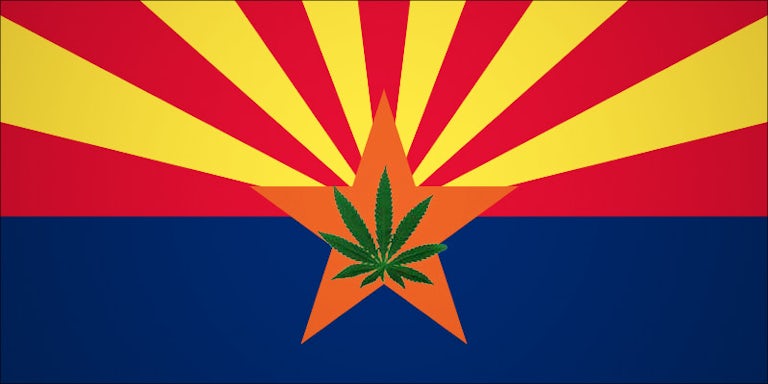 I'm sure you remember last week when I spoke about how Arizona's leading opponent, Arizonans for Responsible Drug Policy (ARDP), attempted to shut down Prop 205 all together by arguing that the initiative was "fraudulent and misleading."
But since we last spoke, it just so happens that Maricopa County Superior Court Judge Jo Lynn Gentry struck down ARDP's sad attempt to remove the measure from the ballot. Nice work, Gentry.
When ARDP chairman Seth Leibsohn argued that the 100-word summary of Prop 205 failed to summarize the initiative's impact on state laws, Judge Gentry completely disagreed with him.
Gentry wrote that the 100-word summary "substantially complies with the law," and went as far as to say that the summary went above and beyond with an even stricter requirement than necessary. Way to go, guys!
Gentry also mentioned that ARDP's argument did not comply with the Legislature's recent changes, which ruled that that "initiative petitions can't be challenged." Chairman of the Campaign to Regulate Marijuana Like Alcohol, J.P. Holyoak, was relieved after hearing the judge's decision.
This frivolous lawsuit was meant to waste the campaign's resources." He added, "After the case is concluded we will be asking the court to recover our costs from these litigious people. We've said from the beginning this was a frivolous lawsuit and Judge Gentry dismissed each and every frivolous claim. It is time to let the voters decide. – Holyoak
While ARDP is said to appeal Gentry's decision, this time as Holyoak said, it's up to Arizona voters to decide on whether or not they want to pass Prop 205. As for now, we'll just have to wait until November. Live in Arizona? Congrats. Now go out and vote!
Washington state ain't messin' around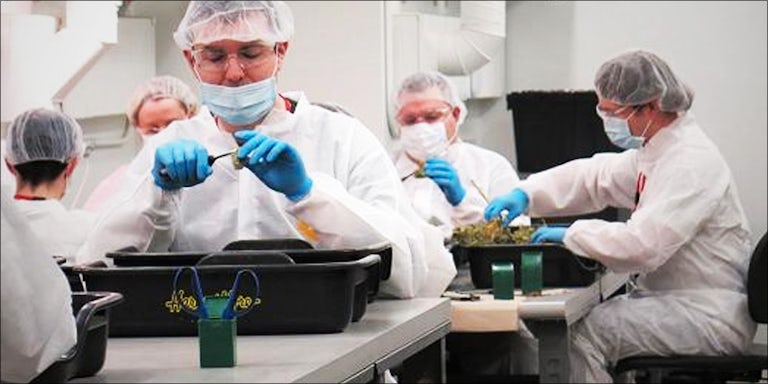 Last week, the DEA declared that cannabis would remain classified as a Schedule 1 drug, claiming that there isn't enough evidence on the plant's medicinal properties. Certainly, this decision has had the largest impact on cannabis research facilities, making it much more difficult for scientists to study the effects of medical cannabis.
While these laws fall under federal jurisdiction, Washington state has decided to take matters into their own hands, insisting that enough is enough. The state now has a new cannabis research license that will allow labs to grow cannabis for scientific research.
State Sen. and Republican Ann Rivers, who sponsored the new licensing program is all about the cause.
The importance of it really hit home when the DEA decided not to reschedule medical marijuana (last week) because, they said, 'we just don't have enough research.' We need some research institutions to come up with great information that we as legislators can use as we create policy.
In lieu of all of this, Washington's Liquor and Cannabis Board (LCB) is now setting up a scientific review panel to oversee applications for research licenses, making the state somewhat of a pioneer in further cannabis research.
The marijuana research license provides a unique opportunity for Washington State … to advance the field of marijuana research and solidify Washington as a leader in this field. – LCB deputy director Peter Antolin
Still, questions are being asked regarding how university researchers will be able to take full advantage of the new research licenses since all academic institutions fall under federal law and receive federal funding.
However, Sam Méndez, the executive director of the Cannabis Law and Policy Project at the University of Washington believes that there may still be potential for universities to partner up with state-licensed labs.
Still, progress is progress. Way to go, Washington!
A new believer?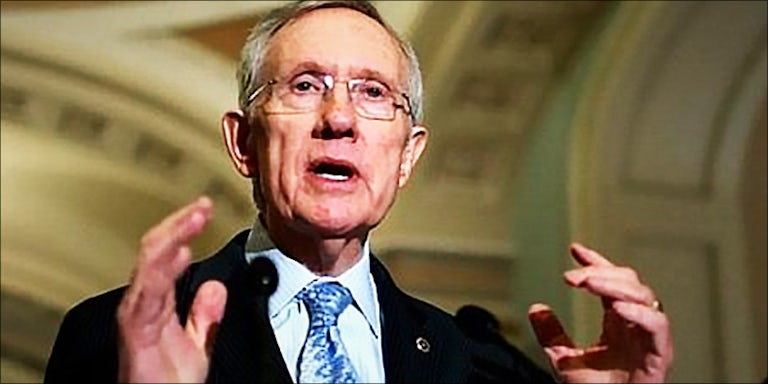 Now that the cannabis movement has gained more momentum, we've witnessed a spike in the number of public officials coming out in support of medical cannabis. Usually, however, it's only after they've experienced it's results first hand (and that's totally okay!)
Now, U.S. Senator Harry Reid, a pretty big deal in the Democratic Party and in Washington, was able to see first-hand how cannabis can help bring relief to those suffering from serious ailments, and has shifted his views, becoming a "total believer in medical marijuana."
Until recently, Senator Reid's views on cannabis had been mostly negative. He once told assembled writers that he was "opposed to any kind of marijuana" because he believed it "led to heroin and all that bad stuff." So what's changed the senator's mind?
In an interview with the Reno Gazzette-Journal, Reid talked about a "rude awakening" he had after witnessing how medical cannabis gave relief to a family friend's son who suffered from several kidney failures.
He was so sick. And finally one of his friends came to his mom and said, 'You know, I think what we need to do is he needs marijuana, because he's not eating anything. He's starving to death.
Unfortunately, his friend's son did pass away, but the Senator truly believed that cannabis was beneficial regardless.
For those people who have smoked marijuana before, there's something, you get the munchies. You get ravenously hungry and sure enough, marijuana prolonged his life. He died, but he had a decent life for a little while.

I'm not sure that recreational marijuana, we're ready for that yet. That's how I feel, unless somebody convinces me to the contrary, that's how I feel.
Fair enough.
Yet, regardless of his views on legalization, the fact that the senator declared himself "sold on the medicinal use of marijuana" and mentioned that cannabis is responsible for "a bunch of miracles, with epilepsy and other things," further proves that we are making a lot of progress in the battle to provide all Americans access to medical cannabis for their illnesses.
So there you have it. Arizona is back on top, Washington is paving the way for cannabis research, and Senator Harry Reid knows what's good. Could it get any better than this? Quite possibly, so stay tuned for next week's update!
Have you heard anything new in the world of cannabis and politics? Let us know on social media or in the comments below.