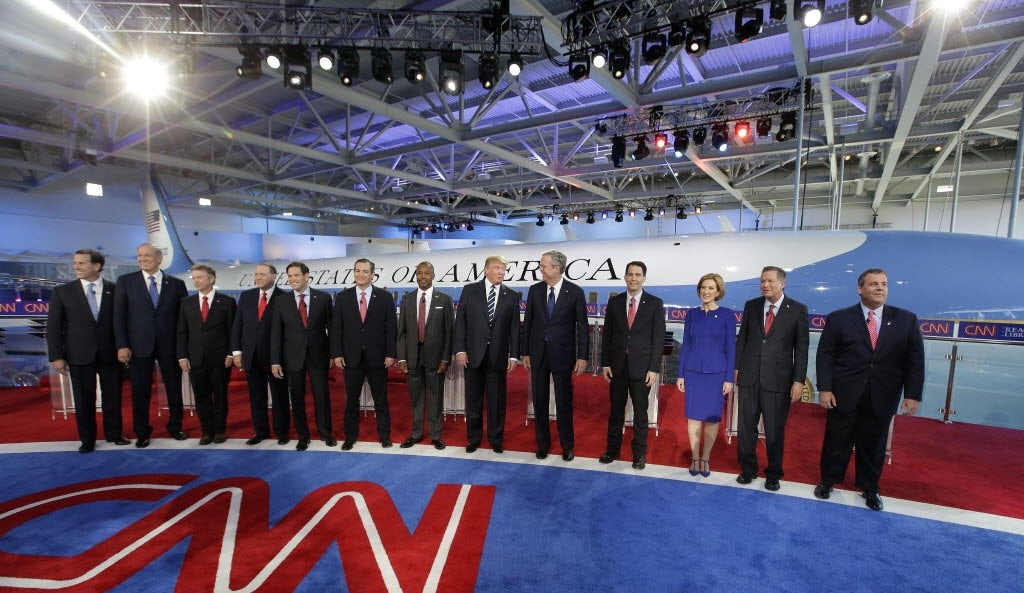 If you missed the Republican presidential debate last night, we provided a special piece of the debate that we know you would be interested in hearing. Watch as candidates Rand Paul, Jeb Bush, Chris Christie and Carly Fiorina share their insights on cannabis legalization, the war on drugs, states' rights, and also medical marijuana.
This is the first time that marijuana really has taken center stage within the presidential debates, and it is about time. Unfortunately, there was a lot of misguided information on cannabis as a "gateway drug", especially with Chris Christie who we all know has threatened to reverse Colorado and other states' laws for recreational cannabis legalization.
One of the most hard-hitting speeches was from Carly Fiorina. In a very heartbreaking story, she shared how she lost her daughter to drug addiction.
"I very much hope I am the only person on this stage who can say this, but I know there are millions of Americans out there who will say the same thing," Fiorina said. "My husband Frank and I buried a child to drug addiction. So, we must invest more in the treatment of drugs."

"But we are misleading young people when we tell them that marijuana is just like having a beer. It's not. And the marijuana that kids are smoking today is not the same as the marijuana that Jeb Bush smoked 40 years ago," she said.

"We do need criminal justice reform. We have the highest incarceration rates in the world. Two-thirds of the people in our prisons are there for non-violent offenses, mostly drug related. It's clearly not working," she continued. "But we need to tell young people the truth. Drug addiction is an epidemic, and it is taking too many of our young people."
There is no doubt that Fiorina is correct about drug addiction and treatment, and her story is indeed a very moving one as you could hear the silence from the audience and the other Republican candidates. Drug addiction is an epidemic throughout the country. However, the only thing we should all be aware of is that it is wrong to solely point fingers at cannabis to be the cause of drug addiction.
On the bright side of the debate, Rand Paul, Jeb Bush and Carly Fiorina believe in states' rights and would not enact federal law over the states that have enacted cannabis legalization. This is at least good news for all of those in favor of having cannabis be treated like alcohol. See the video below for the whole segment!
(Photo courtesy of Politifact)