As the staggering amount of money generated by the marijuana industry becomes clearer—a total of $6.7 billion in 2016—Republicans have been starting to change sides in the weed legalization debate.
It's been 50 years since Gallup began polling on the question of weed legalization, and for the first time in that half a century, Republican support has jumped past the 50% mark. Democrat support for marijuana sits at 72%, making the US average 64%—interestingly, the same level of approval as for same-sex marriage. Numbers for Independents have actually dropped since 2016, from 70% to 67%.
The statistics make clear just how far public opinion had come since the polling began in 1969 when support was at 12%. Approval ratings remained steadily in the low-to-mid-20s throughout the '80s and '90s and then began to spike in the early '00s. With a few bumps along the way, that's how public opinion swayed towards the marijuana-positive majority that it has been at since 2013.
The majority Republican support is new and supports Gallup's assertion that "Americans have become more liberal on a variety of social issues" (though you might be interested to find that only 36% of Americans find pornography to be "morally acceptable"). There's also something surprising about the rate of growth of the Republican numbers: a jump in of nine points, from 42% in 2016 to this year's 51%.
What caused Republican support for marijuana to skyrocket?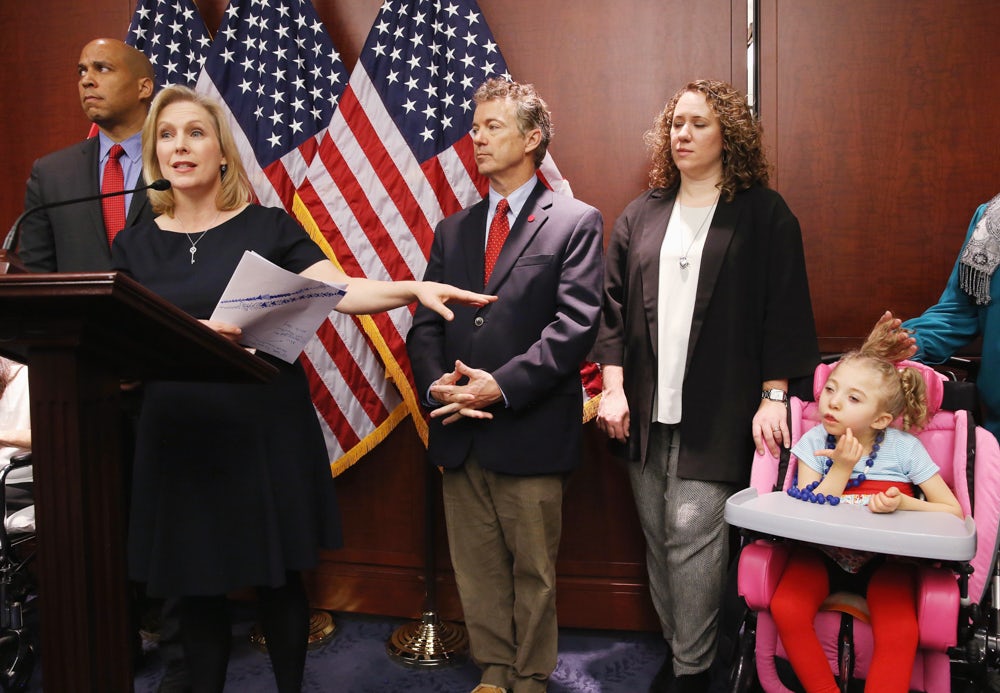 It's unclear, of course, what exactly caused the significant shift between this and last year. It might be the nature of the industry's growth, what might be interpreted as an explosive demonstration of the low-regulation free market. It may be related to Republican ideals concerning state rights, with the federal government by nature uninvolved in a business that's illegal at the federal level. It might just be that Republicans also really love to smoke weed—more adults in their 50s and 60s are smoking, an age range that has significant support for Republicans (though still slightly lower than that for Democrats).
In all likelihood, the shift has to do with exposure and growing public knowledge about the fact that marijuana isn't some bogeyman that's coming to take your children and make them psychotic wrecks. Enduring Reefer Madness is finally eroding after a century of prohibition, and 29 states and D.C. now have at least medical marijuana laws on the books. It may simply be the power of exposure to make people less afraid of what they don't understand, and perhaps with availability comes an increase in personal experience as well. People who might have never sought out marijuana on the black market might finally be saying to themselves, "Well, why not?"
Ephrat Livni at Quartz offers another answer, reporting that part of the reason for the Republican-led push in certain states, especially Tennessee, has to do with a spike in their opioid epidemics.
The importance of medical marijuana in the Republican push for weed legalization
Compassion for those needing marijuana as medicine has swelled support as well. Groups like RAMP, Republicans Against Marijuana Prohibition, are fighting prohibition from a citizen level. Ann Lee, "octogenarian founder" of RAMP, told Quartz that she "used to believe cannabis was a dangerous gateway drug […] until her son became a paraplegic at 28" and she discovered its ability to calm nerve pain. "She believes prohibition flies in the face of the Republican principles of small government, fiscal responsibility, and personal liberty," Livni writes.
Interest in MMJ has spread support through the government as well. Some state-level Republican legislators have even introduced bills for medical marijuana—Jim Neely in Missouri, Jeremy Faison and Steve Dickerson in Tennessee, and Jim Lucas in Indiana. And most recently, Congressman Matt Gaetz of Florida has been working within the House of Representatives to reclassify marijuana and look into its medicinal benefits by "expanding studies." In a move that shows an attempt to reframe the GOP as being the party of pot Gaetz told Forbes, "Many millennials voted for the president because they believed he was a new type of Republican on the marijuana issue."
It seems that any number of reasons might have led Republicans to support marijuana en masse—from medical concerns to ones of small government. Perhaps the confluence of all of these interests simply signals that it's finally the right time to band together and move forth to finally reclassify and legalize marijuana.