Sir Richard Branson took to Reddit on Wednesday to voice his support for cannabis legalization. The Virgin Group founder and CEO, a longtime proponent of legalized cannabis, hosted a Reddit Ask Me Anything (AMA) session in which he took questions on a number of different topics, including cannabis policy.
Medical marijuana advocate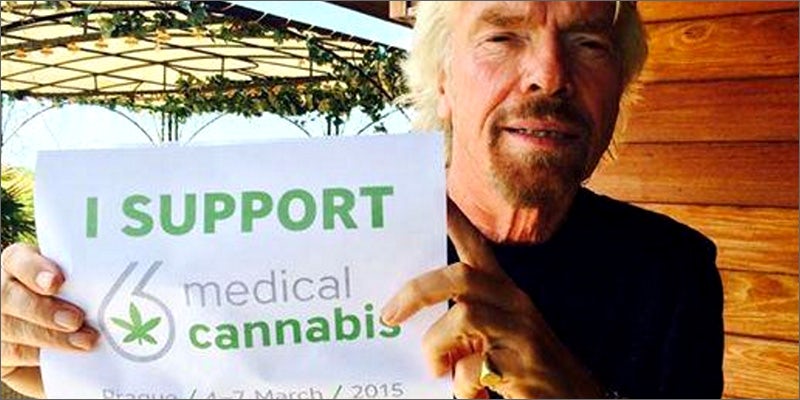 "If you are ill, you should do whatever you can to alleviate your pain," Branson told one user who professed to using cannabis for a medical condition in a country in which the practice is illegal. "In the meantime, we'll continue to do what we can to get sensible drug laws."
Branson also answered a broader question about whether he thinks cannabis will ever be decriminalized, to which he replied, "One day sense will prevail."
A long-time advocate for reform of global drug laws, Branson remains a member of the Global Commission on Drug Policy. Branson's comments came the day before he delivered a press conference sharply critical of the United Nations' latest agreement on drug policy.
"The process was fatally flawed from the beginning," Branson said following the failure of the UN's first session on drugs in 18 years to make major improvements to international drug policy.
Branson has maintained that drug policy at large should be approached from a less punitive perspective. "Drugs should be treated as a health, not a criminal problem, and we shouldn't be locking up children, we shouldn't be locking up our brothers and sisters and we shouldn't be locking up other people's children and brothers and sisters," he told High Times in 2013.
Did you catch the Reddit AMA? How well you think he answered the questions? Let us know on social media or in the comments below.