Tom Robichaud's Belgian Malinois, Ben, is trained to smell marijuana, though Robichaud doesn't think he'll need to use those particular sniffing skills very often. Robichaud, who owns a private drug-sniffing service called Discreet Intervention, might get called by parents worried their pre-teens have a joint laying around, but that's not the real issue these days. 
"It's the fentanyl and heroin," said Robichaud, "That's the killer. If you go to Starbucks and see those brown sugar packs, three granules of those brown sugar, in fentanyl, that could kill you. People are taking teaspoons into bags of heroin and just shaking it up." 
Weed, says Robichaud, is "not a big thing."  Instead, most of the time, Robichaud and Ben are called in by families of addicts hoping to clear their homes before they return from rehab, or confirm their fears that their loved ones have picked the habit back up. For Robichaud, the work is personal. He lost his own brother to a heroin overdose.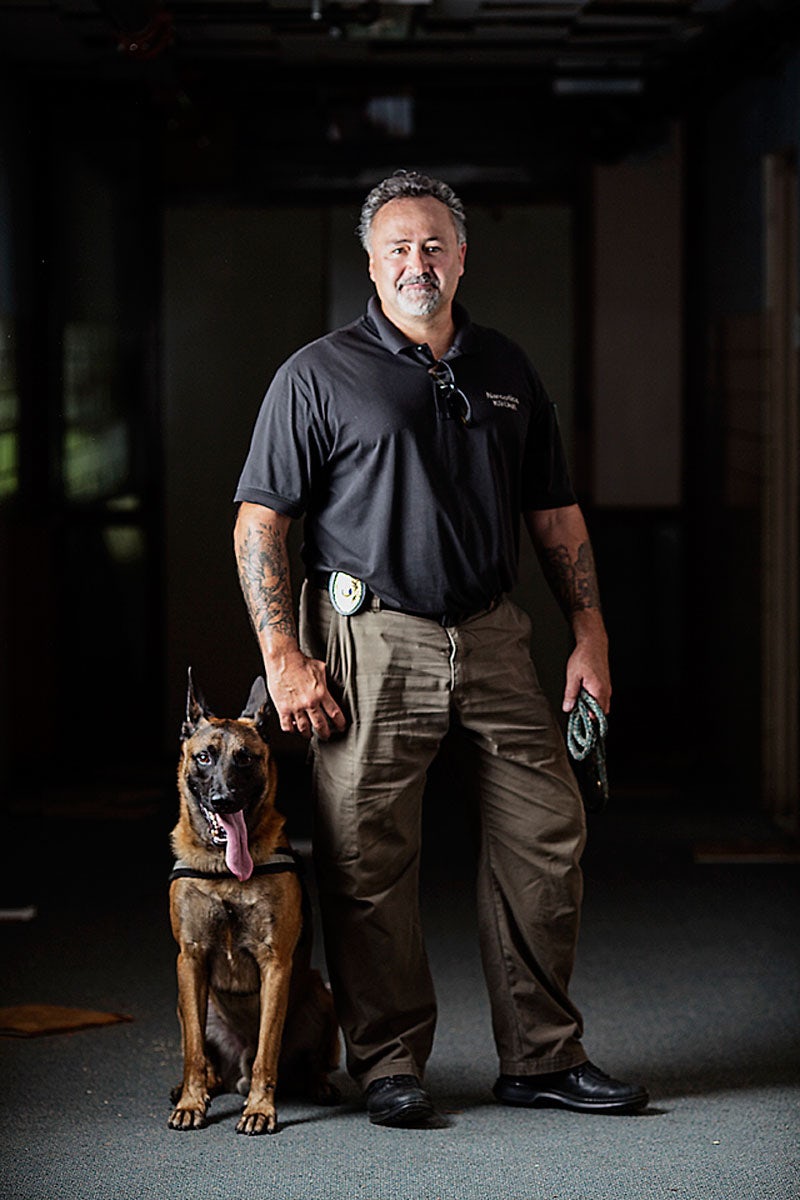 For a fee, Discreet Intervention comes to people's houses and Ben walks around the premises, looking for a scent that's familiar and then sitting by it. The client can then decide to search the surrounding premises themselves. Ben is rewarded with a ball.
Robichaud has been training and importing dogs for 30 years. He adopted Ben from a German breeder at just three and a half months old. Around that time, Robichaud was deciding to move into private drug detection, his 'next move in life.'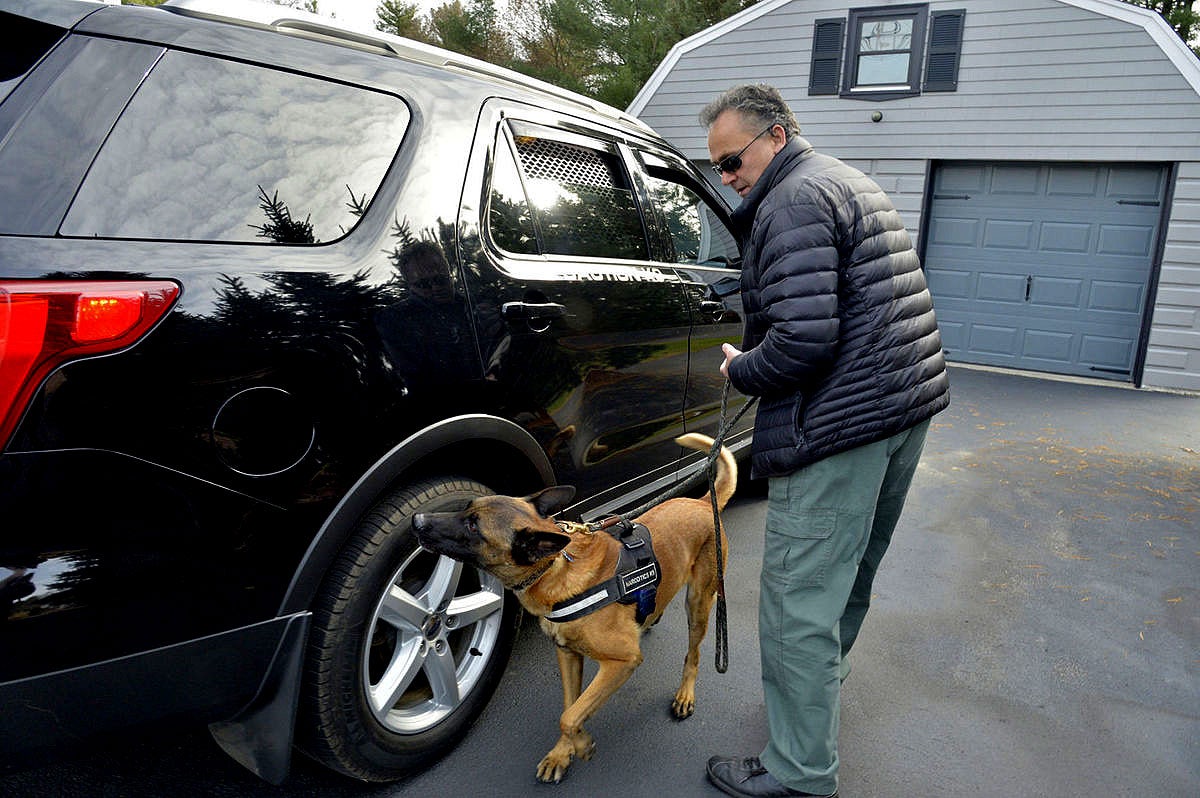 Ever since Massachusetts legalized recreational weed, there has been pressure from landlords and universities regarding smoking on their premises. Robichaud said, in those instances, his services would be a waste of time since a smell can be wafted in from a mailman and evidence found by dogs has always been problematic in court. Those issues would be better addressed during especially awkward tenant meetings. Robichaud and Ben are busy with the drugs killing people.