New Jersey Senator Cory Booker put forward a bill that would legalize weed in the United States earlier this year and has been promoting it ever since. The legislation goes further than simple legalization by punishing states with racist policing practices. With the Republican-controlled Congress, this bill is a long shot with golden intentions. 

The bill would totally remove weed for the controlled substances act, making it legal on a federal level. This has been the main goal for activists since marijuana prohibition first started. "This is an important step," Booker said in a Facebook Live post, "But it is only a beginning."
Other issues around legalization center around what to do with people who currently have weed related criminal records. Booker's bill would expunge criminal records for people convicted of using or possessing marijuana, even if those charges stretch back decades.

"We need to remember that these are charges that follow people for their entire lives, and make it difficult for them to do things we take for granted," Booker said.
Even if weed was legal federally, individual states could still elect to keep cannabis prohibited. A goal of the bill is address discrimination in drug enforcement.
In order to encourage hold-out states to legalize, Booker's bill would withhold federal funding from states that arrest black people for weed crimes at higher rates than whites.
According to the ACLU, that includes every state in which weed is illegal.
The bill would also clear people who've served time for use and possession. "For people in prison right now on marijuana charges, it gives them an avenue to have their sentences reduced or eliminated," Booker said.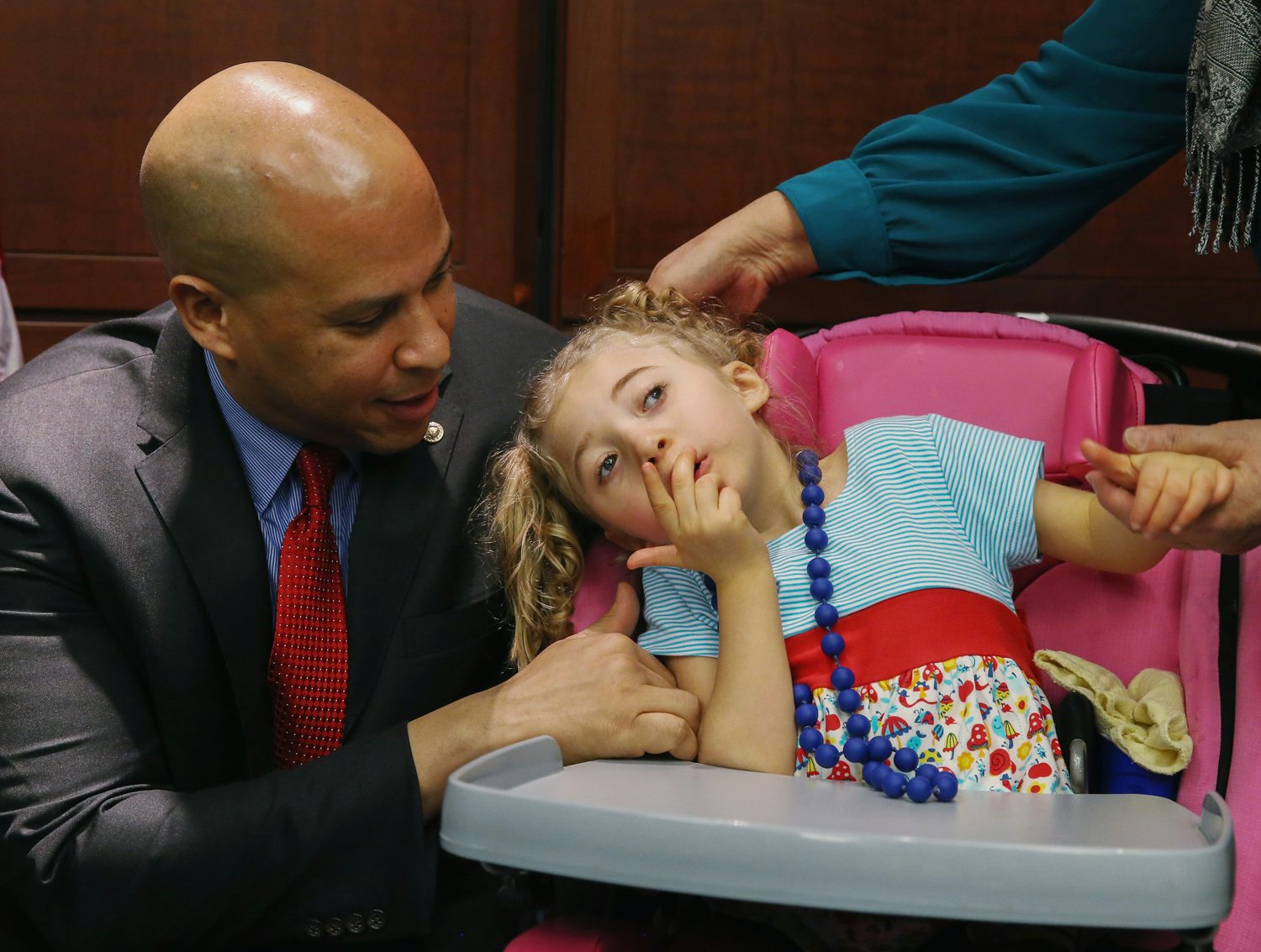 Booker has political aspirations greater than the Senate. There's a lot of buzz around Booker and a 2020 presidential campaign. So, this bill could be a way to build a base for a presidential run. While Booker's plan may seem ambitious, the bill's message aligns with the popular and political opinion. According to a 2017 Gallup poll, 64% of Americans think cannabis should be legal. For the first time in history, the majority (51%) of Republicans support legalization. Booker will likely receive major support from his own party with 72% of Democrats on board for legal weed.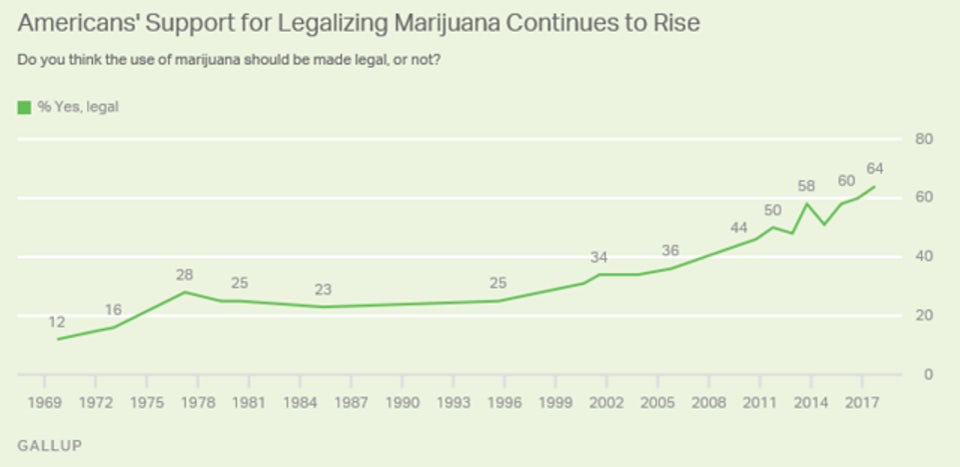 This move also distances Booker from Governor Chris Christie, the wildly unpopular wildebeest that currently represents New Jersey. Christie has promised to strike down legalization. Whatever office Booker is after, his bill certainly pushes him in the right direction.