On February 15th, Democratic congressman Lou Correa of California, and Republican congressman Matt Gaetz of Florida introduced bipartisan legislation to protect the interests of legal-marijuana states. The legislation is called the Sensible Enforcement Of Cannabis Act.
This bill would essentially serve as a replacement for Obama era protections for legal marijuana states, known as the Cole Memo. This memorandum was written by former president Obama's deputy-Attorney General, James Cole, in 2013. However, Cole's memo was rescinded by Attorney General Jeff Sessions this past January.
In a statement, Gaetz said that while the Cole Memo achieved admirable policy goals, it was too easily dismantled because it was not passed through Congress. Memorandums, unlike bills, act as informal agreements rather than actual laws.
The Sensible Enforcement of Cannabis Act would legally restrain the Attorney General of the United States from prosecuting any conduct that involves medical or recreational marijuana within a legal-marijuana state, so long as it complies with the laws of that state.
"To date, eight states have legalized recreational cannabis, and twenty-nine states and the District of Columbia, representing more than half of the American population, have enacted legislation to permit the use of cannabis." Said Correa in a statement. "Attorney General Sessions' decision to rescind the 'Cole Memo' created great uncertainty for these states and legal cannabis businesses, and put citizens in jeopardy for following their state laws." Correa calls Sessions' move an act of "federal overreach," which is not in the best interest of California. According to Correa, legal cannabis benefits California's economy, driving sales tax revenues that could reach as high as $1 billion annually.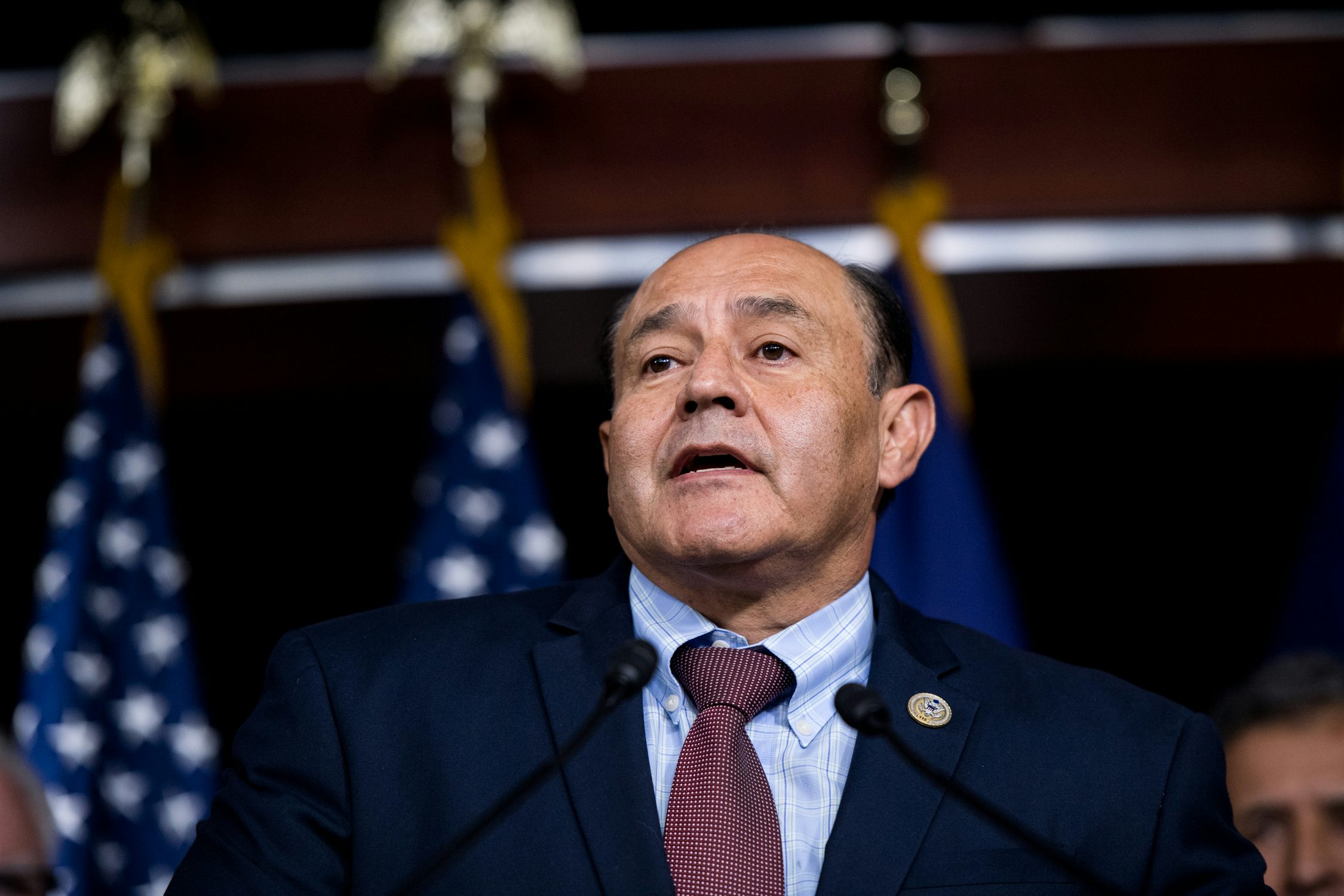 The Sensible Enforcement of Cannabis Act, according to Correa, would "ensure the will of the American voter is respected."

Correa has also supported other legal marijuana initiatives in the past. Previously, Correa sent a letter to Veterans Affairs Secretary, David Shulkin, to inquire about why veterans were being denied service at their local VA if they tested positive for medical marijuana use, even in legal marijuana states. Correa also introduced a resolution asking Shulkin to conduct research into whether cannabis could be used as an alternative treatment, rather than opioids, for veterans afflicted with chronic pain.
Gaetz, a relatively new member of Congress, has also been an outspoken advocate for legal marijuana legislation. Last year, Gaetz was one of the signatories of a letter that demanded answers from Attorney General Jeff Sessions as to why the Department of Justice had been blocking the Drug Enforcement Administration from approving licenses for cultivators looking to grow cannabis for research purposes. He also introduced legislation with Rep. Darren Soto to reschedule cannabis as a Schedule III drug—instead of Schedule I—under the Controlled Substances Act.
Rep. Blumenauer (D-OR) and Rep. Norton (D-DC-At Large) have also co-sponsored the Sensible Enforcement of Cannabis Act. So far, the bill has been referred to the House Committee on the Judiciary, which will decide whether to hold a hearing on the legislation or not.