On Saturday, United States Attorney General Jeff Sessions admitted that the Department of Justice, which he oversees, will not be directing resources to persecute low-level marijuana crimes in states where marijuana has been legalized for recreational use. Sessions made the statement while speaking in Washington, D.C. to the Federalist Society, a group for conservatives and libertarians advocating a literal interpretation of the U.S. Constitution. 
According to Sessions, the Department of Justice simply doesn't have the law enforcement resources necessary for a widespread marijuana crackdown. "We're not going to be able, even if we desired, to take over state enforcement of routine cases that might occur," said Sessions.
This past January, Sessions rescinded an Obama-era memorandum, called the Cole Memo, which protected states with legal marijuana laws from federal prosecution. This did not order a crackdown but rather gave US attorneys in each state the authority to crackdown if they wanted. Most, so far, have made it clear that immigration and the opioid crisis are priorities over marijuana. 
"[US Attorneys] haven't been working small marijuana cases before and they're not going to be working them now," said Sessions about federal prosecutors at the event. "If it comes up as part of a bigger case—a criminal enterprise—a lot of it's being done on federal lands, park lands, doing destruction to the parks system, those are the kind of things I'm sure each one of those US attorneys will decide how to handle."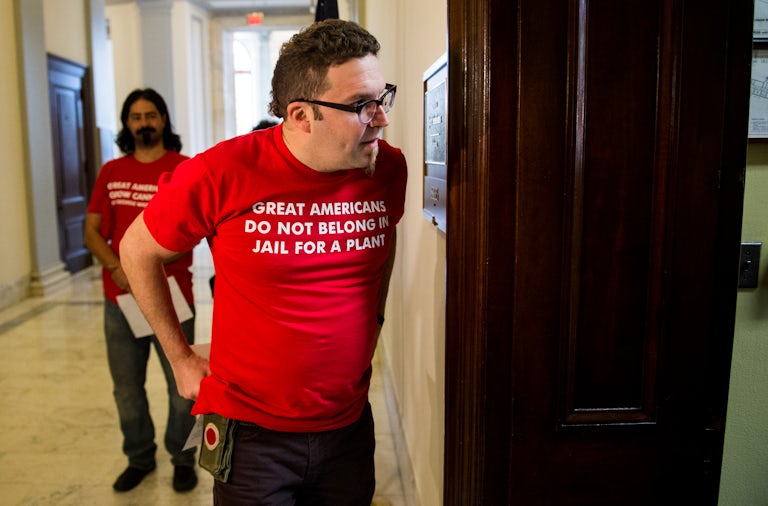 While some illegal marijuana farms have been found to be operating on public lands, marijuana proponents believe that this is partially the result of the federal government's prohibition on marijuana, which they say allows the black market to thrive.
Marijuana proponents have been waiting to see if the Attorney General's many recent anti-marijuana statements and actions would result in a tangible crackdown on legal marijuana states. Since he rescinded protections for state-legal cannabusinesses just before California opened its recreational marijuana market in January, it appeared that he was planning to mobilize federal law enforcement to stymie marijuana sales.
However, others now hypothesize that Sessions' decision was actually a response to a high-profile court case using the memo as evidence to federally legalize marijuana. The plaintiffs in the case include the families of two pediatric medical marijuana patients, an army veteran who uses marijuana to treat PTSD, and a former NFL football player who supports marijuana as a treatment for opioid use disorders and brain trauma.
At the event, Sessions expressed doubt that medical marijuana, which is now legal in some form in 29 states and the District of Columbia, could treat illnesses. "If I were sick I wouldn't suggest you take marijuana to cure yourself," said Sessions. "I'm not sure it's proven to be particularly helpful."