There's some troubling news out of Humboldt County. A recent investigation by Reveal has uncovered that sexual assault in the cannabis industry is more common than you might think, and it often goes unreported. What follows is a brief summary of Reveal's report. As a trigger warning, this piece does include descriptions of sexual violence. Here's how prohibition may play a role in rates of sexual assault in the Emerald Triangle.  
Where quality cannabis comes from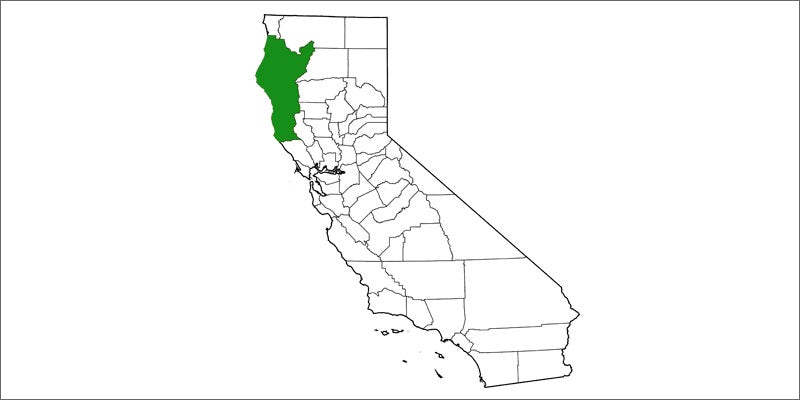 The Emerald Triangle spans the Northernmost part of California,  encompassing Mendocino, Humboldt, and Trinity counties.
High in the mountains and heavily wooded, the region is a prime location for both black market and medical cannabis operations. Tall redwoods shelter cleared out guerilla grows, the extent of which only become visible via helicopter.
This region is the largest producer of cannabis in the United States. An estimated $1 billion in revenue is generated from growing operations in the Emerald Triangle.
Cannabis is what puts food on the table, and pays for vital social services like schools, roads, and fire departments. Back in 2010, one Humboldt County resident told John Gravois of Washington Monthly:
In my rural community we have no outside services. We had to beg to get phone here. I have no broadband service. It's an hour and a half for the cops to get here. The hospital is a disaster area. The road doesn't come out our way. We get no county services. Most of our kids don't go to county schools.
Out of the 300 families in this community, only around  five of them did not grow cannabis. Yet, households aren't the only ones making an income off of the herb.
Each year, "trimmigrants" travel into these remote areas during the growing season to pocket thousands of dollars each week. Much of this work is discrete and off the record. And so the trouble begins.
Accusations of rampant sexual assault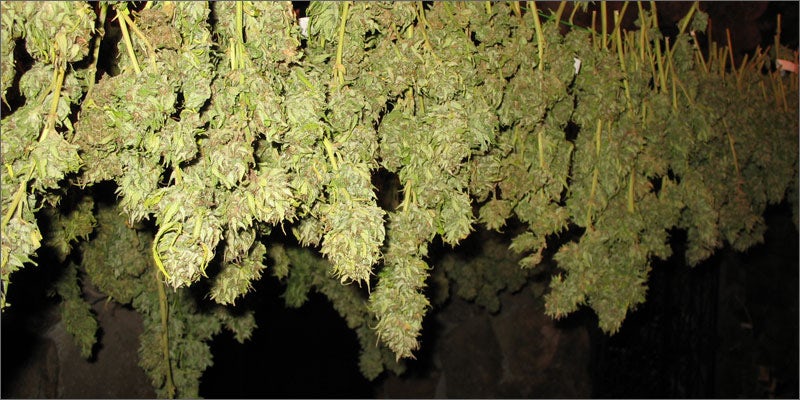 Though efforts to legalize medical cannabis have already sparked some changes in drug policy, illegal cannabis trade is still a big focus for law enforcement in the region. Because many Humboldt grows are illicit, women often fear coming forward about sex crimes.
This means that sexual assault and unfair treatment is often whispered about, something that bubbles just beneath the surface.
Shoshana Walters summarizes some of the complaints in Reveal:
Students from the nearest college, Humboldt State University, return from a summer of trimming marijuana buds with tales of being forced to give their boss a blow job to get paid. Other "trimmigrants," who typically work during the June-to-November harvest, recount offers of higher wages to trim topless.

During one harvest season, two growers began having sex with their teenage trimmer. When they feared she would run away, they locked her inside an oversized toolbox with breathing holes. – Walters
These allegations are horrifying. Without police involvement, it's difficult to get down to the facts. Yet, that's no excuse not to listen to victims and survivors. Maryann Hayes Mariani of the North Coast Rape Crisis team tells Walter's that these atrocities really happen, and they need to be addressed.
Women believe they are getting hired for trimming work, and then they're drugged and raped. Everybody looks at [the Emerald Triangle] like it's the Land of Oz. I'm just so tired of pretending like it's not happening here. – Hayes Mariani
Good farms do exist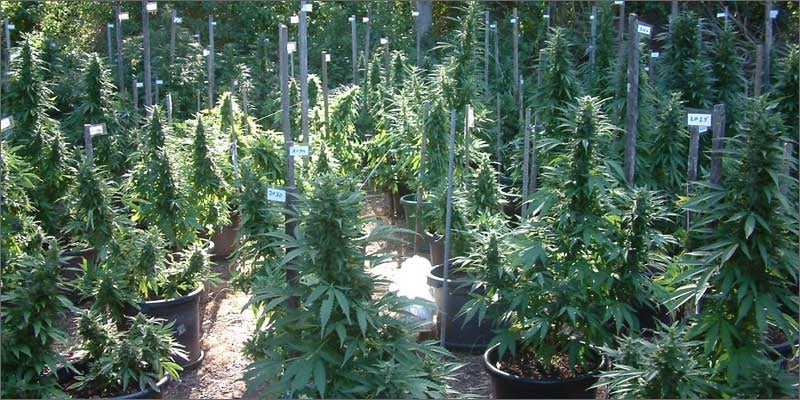 It's important to note that for many, working in cannabis can be extremely fun and rewarding. In fact, Walter's acknowledges that most cannabis workers describe good experiences and find their time on farms enjoyable. Many cannabis farms are quality operations and provide excellent opportunities for employment.
The industry has created a very close-knit and positive community in the region. Yet, unfortunately, lack of state oversight and a culture of silence creates ample opportunity for exploitation.
Walter's report sheds light on the fact that abuse is actually happening and highlights the urgent need for change in the region.
Legalization provides safety net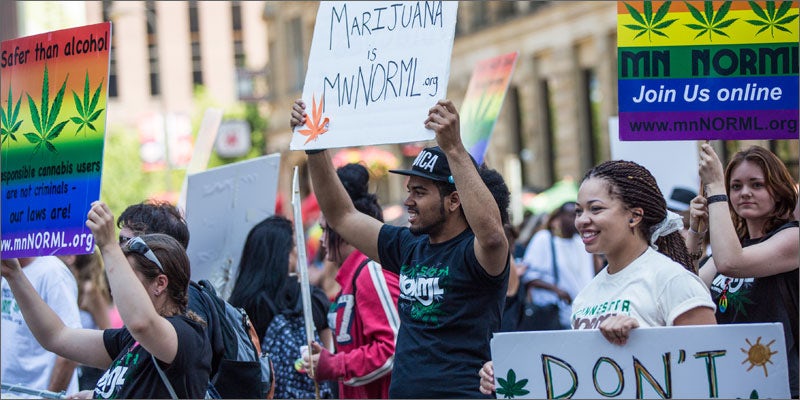 The cannabis industry has been in the dark for far too long. Monetarily, Humboldt County growers may be better off out of the light of regulation and legal legitimacy.
However, keeping cannabis underground or in a merely quasi-legal space means that marijuana workers miss out on the vital protections designed to prevent situations like this from spiraling out of control.
When people do come forward about sexual misconduct, the current illicit status of cannabis means that there is a chance police involvement will spark a crop raid. This is bad news for folks who rely on the herb for their income.
If a phone call to the police about a sex crime results in a raid, does that hurt your chances working with other growers? Worse yet, will you be prosecuted for your work with the plant?
Many fear that law enforcement won't do anything in response to the allegations. This fear only escalates the problem. Moving cannabis out of the black and into clear day removes barriers that limit the safety of all cannabis workers, men, women, and the undefined alike.
Far too few survivors of sexual violence come forward about abuse. There's no need to make a traumatic and trying process any more difficult over concern of illicit drug charges as well.
This isn't merely an industry problem. It's a nasty and harmful byproduct of prohibition. Cannabis workers need and deserve legal justice and protection just as much as workers in any other trade.
A cannabis industry response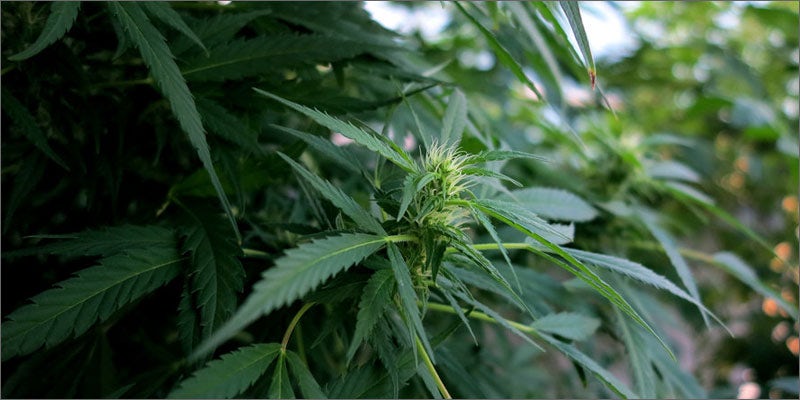 After Walter's investigation was published, the California Growers Association issued a response. Executive Director Hezekiah Allen states,
It is no secret that criminal behavior lingers in the shadows cast by prohibition and regulatory vacuum. This isn't about cannabis. Rape and exploitation are not our culture.

This is about criminals exploiting the failed policies that we are working so hard to overcome. A multi-generational failure of public policy has given safe-harbor to criminals in our communities. It is time to stand together as beacons, embracing change and solutions as we illuminate the darkest shadows. – Allen
Well said, Mr. Allen. Rape and abuse don't belong in the cannabis industry. It's time for appropriate policy changes and compassionate policing to protect marijuana workers, not add to the exploitation.
The Medical Marijuana Regulation and Safety Act does require medical cannabis farms to apply for a permit as of 2018, thereby increasing transparency. However, nothing will be as effective as legalization and regulation of the recreational market.
Shoshana Walter's full report is worth a read. Her investigation also details accusations of sex trafficking and outlines a case that ended in actual prosecution.
You can read her full article here.
How do you feel about Walker's report? Share with us on Facebook, Twitter, or in the comments below. We'd love to hear from you.