We've all probably heard by now about the truck-load of fake carrots that were used last week to hide 1,130 kilos of pot and were found at the Reynosa, Tamaulipas border crossing.
According to the Mexico Daily News, a tip from a private citizen has resulted in a tractor-trailer being seized in northern Sonora carrying a load of coconuts. And guess what…. some of the coconuts in the truck's cargo were not the real thing.
What a lovely bunch of coconuts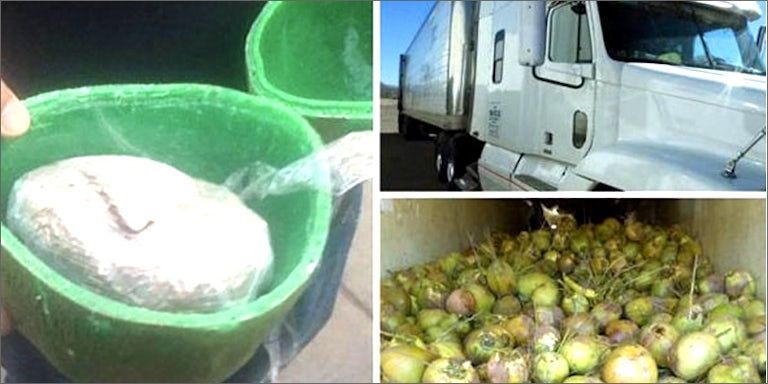 Members of the Criminal Investigation Agency  stopped the truck on federal highway No. 2 near the U.S. border to inspect its contents. The trailer contained 999 plastic coconuts with 1,998 packets of marijuana hidden inside. Total weight of the drug was given as 500 kilograms.
The driver and a passenger in the vehicle, which was traveling from Colima to Tijuana, were taken into custody.