The Attorney General for Wisconsin, Brad Schimel, has ordered local retailers – particularly gas stations and convenience stores – to stop selling synthetic marijuana, according to KFIZ radio. The announcement comes after the state's Department of Health Services verified Wisconsin's first synthetic cannabis-related death last week.
"We cannot allow Wisconsinites, particularly our young people, to be harmed by potentially dangerous drugs," Schimel said in a statement issued by his office, "whether they are being peddled by a thug on the streets or by the person standing behind the counter of a local convenience store."
In a public release, the Wisconsin Department of Justice and Department of Agriculture, Trade and Consumer Protection (DATCP) announced that they are suing a local gas and convenience store chain, Capitol Petroleum, which operates 13 locations in Madison, for selling synthetic cannabis.
Synthetic cannabis is a form of fake weed that allegedly has similar effects as THC. The substance, however, is a chemical cocktail, made up of some products that are not yet banned, and sprayed onto dried plant material to mimic cannabis.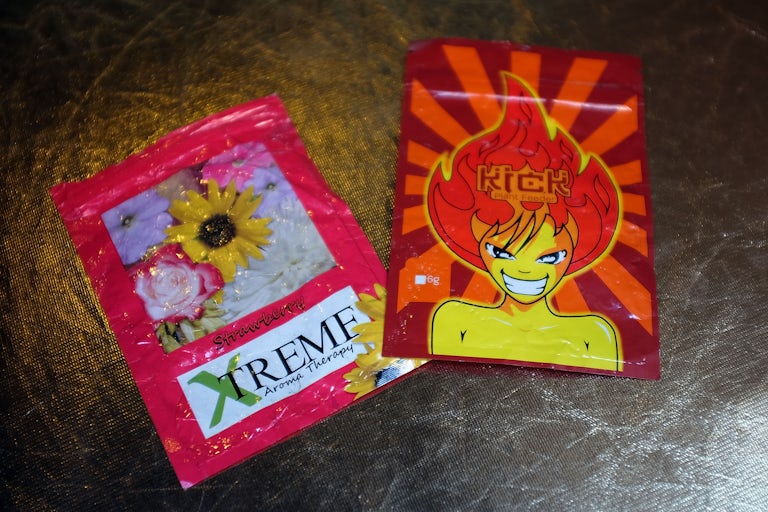 Convenience stores and gas stations regularly carry synthetic marijuana in colorful packaging labeled as Spice, K2, and other brand names.
In recent months, as synthetic marijuana users have been hospitalized for severe bleeding across the Midwest and east coast, authorities have been cracking down on retailers that sell the substance.
Government officials in Wisconsin allege that Capitol Petrol and other shops have engaged in fraudulent advertising, selling the synthetic cannabis products as potpourri or incense, while also marketing them as having the same effects as marijuana, which is still illegal in the state.
In their release, they cited the case of a high driver who hit two school children in April while he was under the influence of synthetic cannabis. In July, the Medical Examiners determined that synthetic cannabis caused the deaths of two individuals and the hospitalization of several others.
The DATCP is looking to fine Capitol Petroleum up to $200 per package of synthetic cannabis it sold. While the case is pending the court has ordered the retailer to halt all sales of the product.
In a similar case from June, Milwaukee Circuit Judge Timothy Witkowiak ruled that local headshop, Atomic Glass, would have to pay $4.5 million for selling more than 60,000 packages of synthetic cannabis between 2011 and 2016.