In March, the federal body which provides sentencing guidelines to judges indicated that it would like to increase mandatory minimum prison sentences for those dealing fentanyl and synthetic cannabis.
The announcement by the Sentencing Commission is a response to the rise in opioid-related deaths, which claimed the lives of more than 60,000 Americans in 2016. Specifically, the new guidelines address the rise in fentanyl use, which was responsible for a third of overdoses in 2016. Fentanyl is often cited as being ten times more powerful than heroin and its use has risen along with the overprescription of opioids by physicians.
"A growing number of synthetic drugs are being developed and trafficked on the illicit drug market," said the chair of the commission, Judge William H. Pryor, Jr. "It is important that the sentencing guidelines account for our most current understanding of the chemical structure, potency and effect, trafficking trends, and community impact of these drugs."
Another substance on the radar of the sentencing officials is synthetic cannabis. In a public hearing before the commission, Keith M. Graves from the National Narcotics Officers Association said that law enforcement is having to adapt not just as a result of opioids, but as a result of bath salts and synthetic cannabinoids, the most common of which is k2 or spice, which can lead to seizures, psychosis, and even death.
The Sentencing Commission currently sets guidelines according to a complicated "equivalencies" process based on how much one drug is thought to equal another. The guidelines are not binding but provide a basic outline to judges. Part B of the proposed guidelines increases the "equivalency" rates for synthetic cannabis from 1 gram = 167 grams of marijuana to 1 gram = 500 grams of marijuana.
Under the new guidelines, dealers caught selling a gram of fentanyl—and its analogues—will have their sentences increased by up to six months while those who sell larger amounts of up to a kilo will have their sentences increased by up to two years. The current mandatory minimum for such an offence is 10 to 16 months for smaller amounts and 10 years for large quantity traffickers.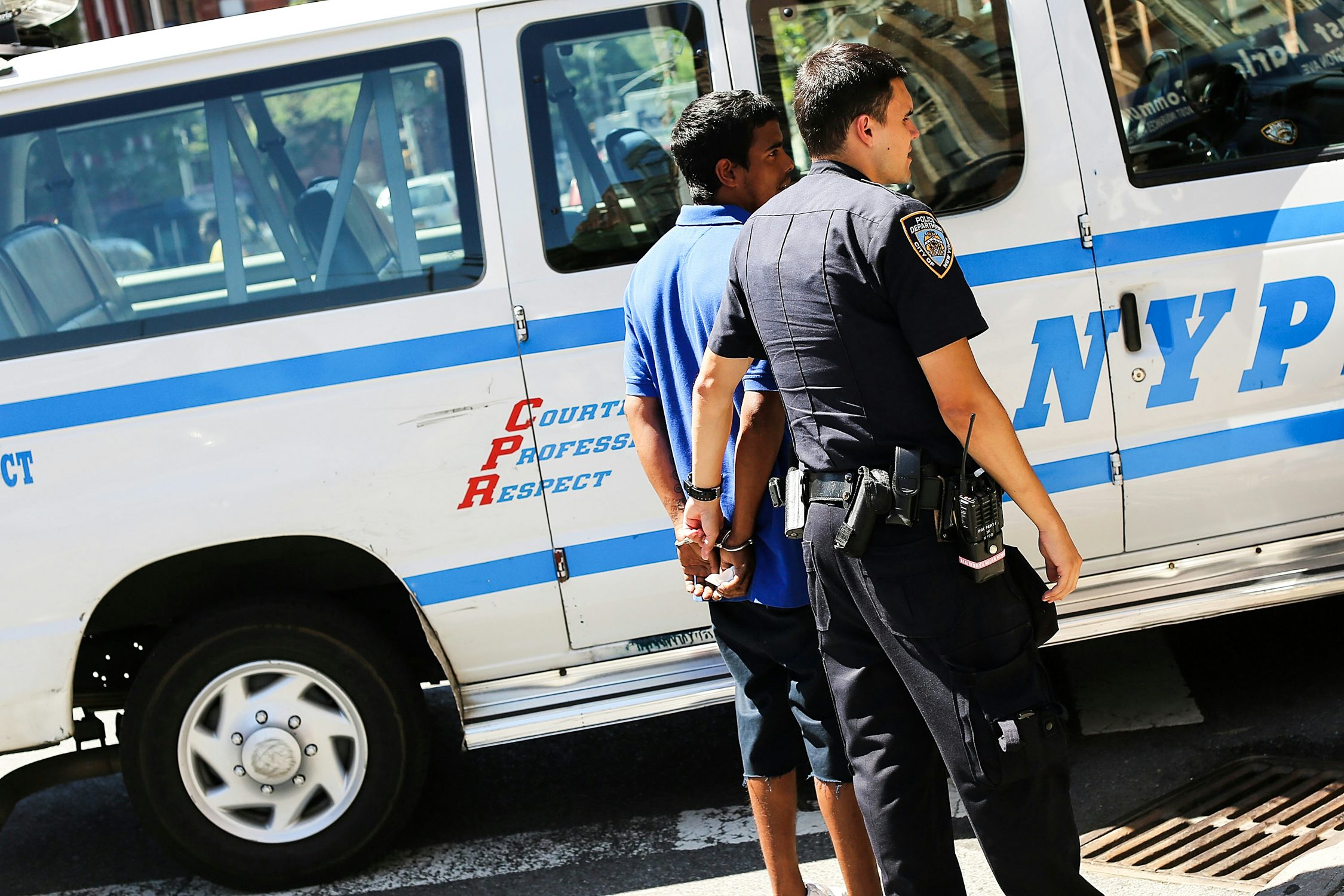 Critics have noted that higher prison sentences may not be the answer to the opioid crisis as they have been shown to have very little effect on overall rates of use, according to a new study from PEW Research. They predict that higher sentences based on the weight of the substance will only result in dealers selling purer forms of the substance in order to fall within the range limit of the lowest sentence.
"Fentanyl is safer the more diluted it becomes, which happens lower on the distribution chain," Paul Hofer of Johns Hopkins University told BuzzFeed News. "The incentives [of higher sentences for lower amounts] are to keep it in its purest form, to keep it as potent as possible, so they get a sentencing benefit."
According to the Drug Enforcement Administration, even at its lowest levels, pure fentanyl can be lethal and only requires 2 milligrams to cause an overdose.
The Commission's new guidelines are tentative and open to a public comment period that runs until March 28th. The final guidelines are expected to be voted on by May 1, 2018.
Since 2016, 25 states have enacted higher sentences for synthetic opioids, with some states like Kentucky putting in place zero tolerance policies, making trafficking in any amount of fentanyl punishable by up to 10 years.
Attorney General Jeff Sessions has also indicated his support for increased penalties, having announced measures to expedite prosecutions of opioid-related crimes in November and indicating that he believes the prison population should increase earlier this month.