A Michigan man is being charged with child abuse after giving cannabis edibles to his children. Authorities began investigating the case after a fire erupted last month in his apartment building, allegedly due to him cooking butane hash oil (BHO) in his bedroom.
Both Oscar Tejada II and his daughter suffered burns in the fire. On June 7, authorities issued a warrant for the 43-year-old dad on a criminal charge of second-degree child abuse. The charge is a 10-year felony, reports MLive.com. An amended report from the Department of Human Services states both children told police their dad has given them marijuana edibles to help them sleep.
"None of my kids are liars," Tejada told a detective, according to the DHS report. "I endangered my daughter's life. […] My daughter has helped me package the oil product. My son has helped me with some of the oil product and I've given him a portion of the money earned at the dispensaries."
"[I] was running butane at the time of the fire," Tejada went on to tell the detective. "I was making oil." He even admitted to accidentally starting a smaller fire in his apartment before the May 6 incident. Tejada suffered first and second-degree burns to 23 percent of his body.
Tejada's daughter, 10, was home when the fire erupted, her mother said. The girl suffered second-degree burns to her feet. She finally was able to wear sneakers again on June 15, according to her mom. Tejada's therapy dog, Casey, perished in the fire. The fire also left several other families in the apartment building with no place to live.
In a hospital interview with WNEM TV 5 on May 17, Tejada didn't mention anything about BHO. Instead, he claimed he was frying chicken in his bedroom when the fire started. He also started a GoFundMe page asking for $5,000 in donations.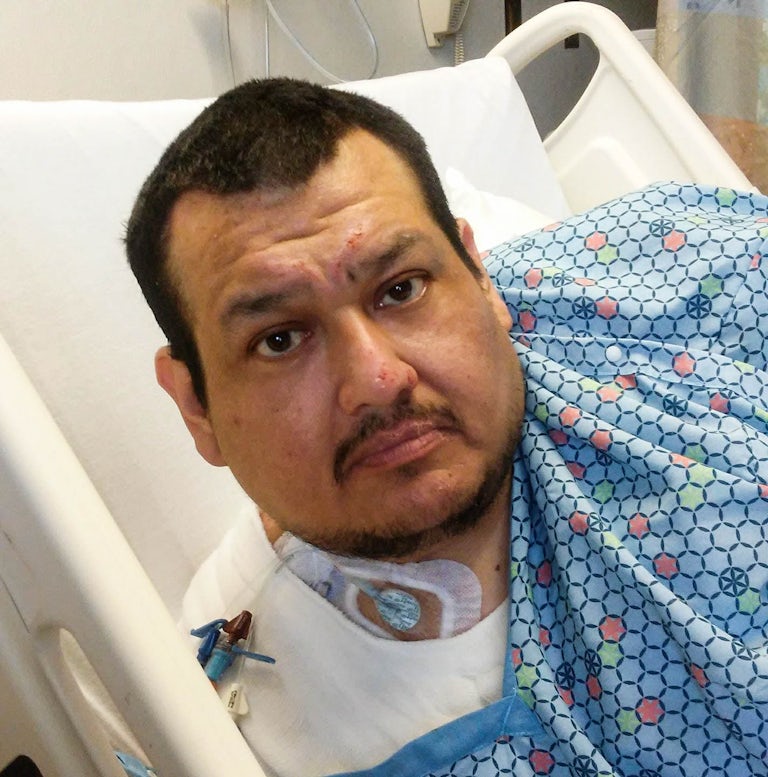 The children's mother, in a previously filed affidavit, said her ex-husband had been "using a blowtorch to burn the (cannabis) down to use in another form." Tejada's son told Child Protective Services that his dad has made cannabis wax and oil several times before.
To make BHO, cannabis is packed into tubes and then blasted with butane. That extracts the hash oil. The BHO is then purged of butane residue through heating. The substance left behind resembles beeswax.
According to the report, the children's parents have a long history with DHS. Previously reported issues have included domestic violence and drug use.
Since the fire, the mother has gained sole legal custody of the two children. Tejada may only visit at the mother's discretion, according to the terms of the agreement, at least until he files a petition.
Tejada is currently in Bay County Jail.