Democrats in Texas and New Hampshire voted to add the legalization of marijuana to their party platforms at their recent conventions ahead of the midterm elections this fall.
"We believe that marijuana should be legalized, taxed and regulated," reads the New Hampshire Democratic party's new platform.
The Texas platform offered a wider range of policy recommendations including the regulation of cannabis like alcohol and tobacco as well as the expungement of criminal records for low-level cannabis crimes.
"Cannabis policy reform can improve public safety, boost our economy, and provide much-needed healthcare options for struggling Texans," the platform reads.
New Hampshire's new platform was passed by acclamation, meaning it did not require a vote to pass, while in Texas the entire platform passed by a voice vote. Democrats in both states supported alternative approaches to drug policy which shift the focus away from law enforcement.
"We support drug courts and other diversion programs that prioritize treatment and rehabilitation, rather than incarceration, for low-level, nonviolent drug offenders," the New Hampshire platform reads.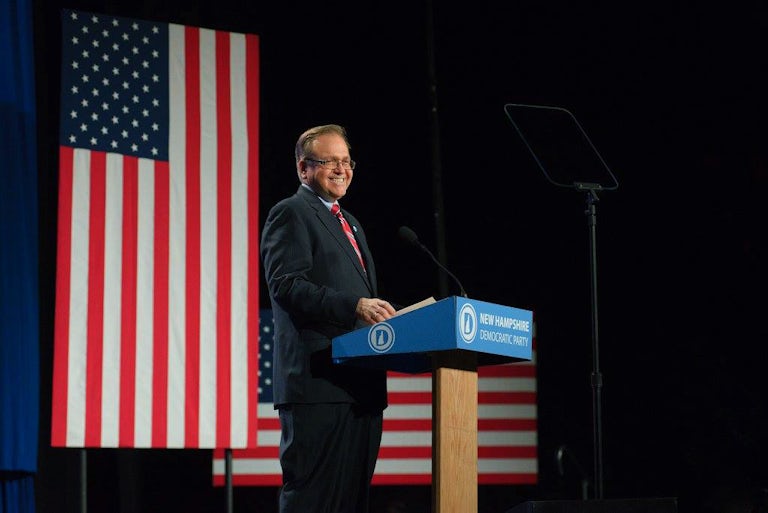 "Our current cannabis laws give power, control, and illicit funding to violent drug cartels," the Texas platform reads. "These laws disproportionately affect communities of color, even though cannabis use among different ethnicities is equal, and destroy lives with a criminal record."
New Hampshire Democrats also passed a resolution calling for the removal of cannabis from the DEA's federal scheduling of banned or controlled substances in order to allow state-legal cannabis businesses to access banking services.
In recent months, New Hampshire lawmakers have been considering the legalization of recreational cannabis. In January, the state's House of Representatives voted to approve a bill to legalize recreational marijuana, but in March state representatives sent the bill for review effectively halting its progress.
Both Democratic candidates for governor, Steve Marchand and Molly Kelley, have expressed support for legalization.
In Texas, the party also encouraged state lawmakers to study states that have already legalized to determine the best way to implement legalization and urged them to expand the state's medical cannabis law, which currently only allows for the use of CBD in extremely limited cases.
Earlier this month, Texas Republicans also called for the expansion of the state's medical program indicating that a change could be in the near future.