Entire industries are springing up around the fast-growing cannabis market. Even in Texas—which hasn't legalized weed and doesn't seem likely to in the near future—hopeful cannabis entrepreneurs are getting an early start. They're betting that their state—politically conservative as it is—will inevitably, at some point, experience a "green rush" like Colorado and California, reports the Dallas News. 
Peter Ricca, executive chairman of Ricca Chemical, serves as the perfect example. While he's unable to touch the marijuana plant in Texas, his Arlington-based company sells industrial testing kits for cannabis and makes terpenes.
Ricca Chemical, which was already making kits used by food and beverage companies on the Fortune 500, was perfectly set up to make the transition into the cannabis industry. But Ricca, like other Texas cannapreneurs, has to be careful about how he runs his business while cannabis remains illegal in the state.
Texas cannabis companies, for the most part, can only operate on the industry's periphery—doing things that don't involve "touching the plant." They also risk backlash from banks (which can close their accounts without notice) and state agencies. And they must overcome the stigma of being associated with a product, and a culture, that some consider taboo or downright crazy. Still, attitudes in the state are changing fast, much like the rest of the country.
Eighty-three percent of Texans now support the legalization of cannabis for some uses, such as medicinally, according to a poll taken last year by the University of Texas and the Texas Tribune. More than half of Texans asked in 2017 said they'd allow possession of marijuana for any type of use.
It's the Texas politicians who seem to be most slowing down cannabis reform in the state. Congressman Pete Sessions (R-Dallas) has even recently gotten national attention for singlehandedly slowing down federal cannabis reform. He's described marijuana as a "gateway drug," and has melodramatically called those who grow weed "merchants of addiction."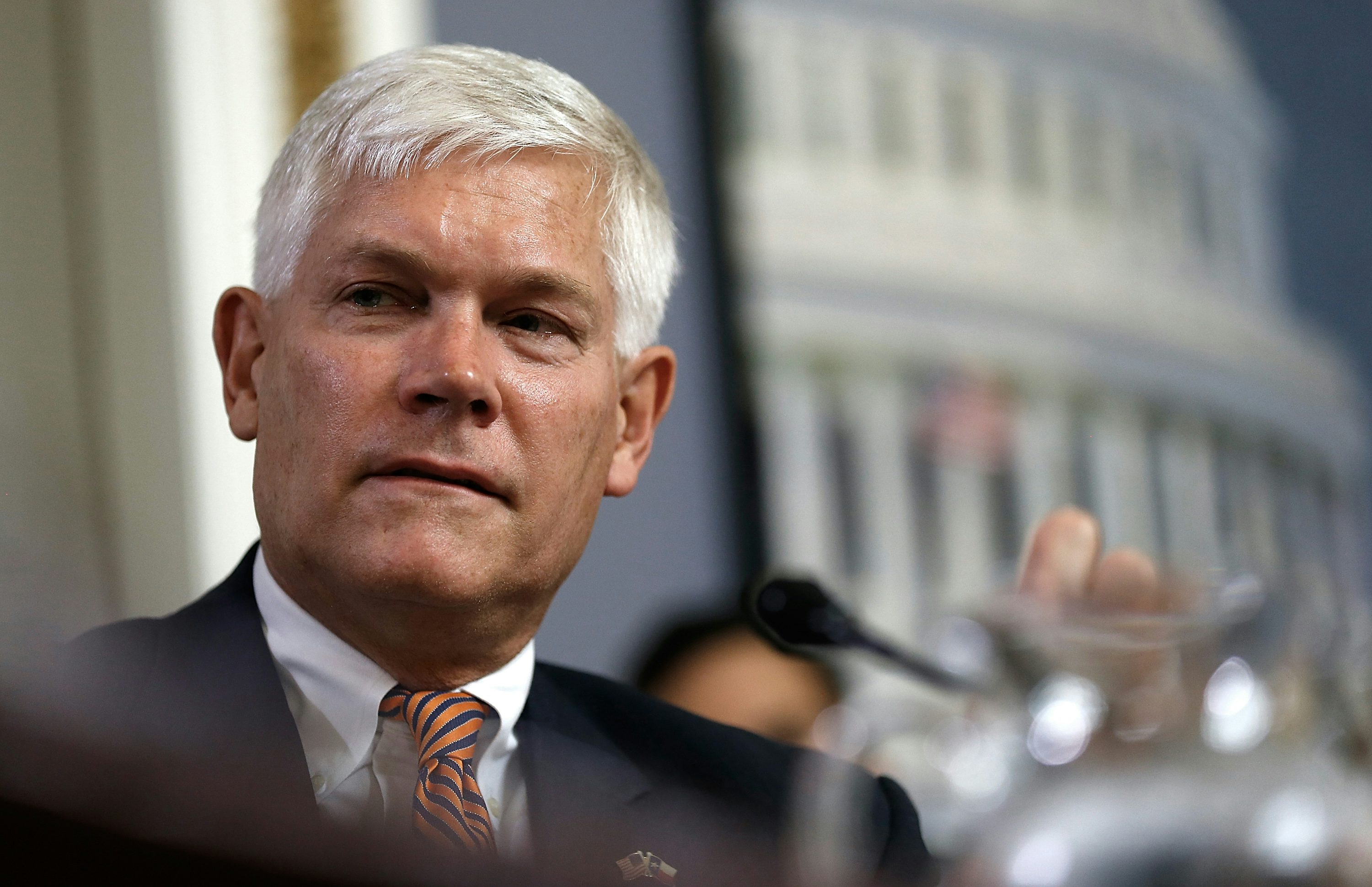 Back in 2015, Gov. Greg Abbott signed a law allowing some Texas companies to grow cannabis—but only for one narrow use. The law created an exception for growing, processing and distributing cannabidiol (CBD) oil to state residents with intractable epilepsy.
Only three firms have gotten licenses under the Texas Compassionate Use Act. They grow low-THC, high-CBD weed. Strict regulations make cannabis both difficult and expensive to cultivate in Texas. The state license—which must be renewed every two years—costs nearly half a million dollars. That's after companies go through a detailed approval process, compiling thick applications for state bureaucrats who check strict safety and security requirements.
Texas' first dispensary, Compassionate Cultivation, opened in February after completing a state license application which exceeded 300 pages. So far, they've had 40 customers.
The qualifying patient population in the Lone Star State is only between 102,000 and 136,000, according to the Epilepsy Foundation of Texas. Those numbers get even smaller when you subtract all the patients who don't have the required two doctors' recommendations—and those who have moral objections to using cannabis as medicine.
But cannapreneurs like Hidalgo, Ricca, and Denton take the long view. They believe, like many in the cannabis industry, that nationwide legalization is inevitable. And, if they're right, companies like there's will have an advantage once Texas finally does change its laws. After all, their brands will already be developed and sales channels will be established in other states.
Denton said he couldn't resist the business opportunity. Also not to be dismissed, he said, is the chance to be part of an industry that could transform the state's politics, economy, and even its view of medicine. Positive feedback from people with intractable epilepsy and their families solidified his decision.
"I don't spend my days worrying about things I can't control," Denton said. "The only thing that I can control is the performance of my business."