For the first time since the 2016 campaign, President Donald Trump has confirmed that he would support states' rights to regulate marijuana as they see fit, according to statements made by Colorado Republican Senator Cory Gardner who says he's spoken to the president on the issue.
In a conversation between the president and the senator, Trump reportedly assured Gardner that he would support legislation to allow states to legalize cannabis without fear of prosecution from federal law enforcement so long as Gardner would not block nominations for positions which have yet to be filled at the Department of Justice (DOJ).
In January, Attorney General Jeff Sessions a reversed a Department of Justice policy known as the Cole Memo which ordered federal law enforcement not to go after legal marijuana businesses in states that had chosen to legalize so long as they followed their state's regulations.
That memo was replaced with a new order from Sessions which allows local US attorneys to decide whether to prosecute these businesses under the Controlled Substances Act (CSA), which bans marijuana in all 50 states regardless of local law.
So far, none of those local attorney's, which are appointed by the president and approved by the Senate, have chosen to enforce the federal ban. But Sessions reversal of the Cole Memo came at a time when many of those attorneys had not yet been approved by senators.
In response to Sessions announcement, Gardner promised to block all DOJ nominees until he was assured that legal states like his would be protected from federal interference.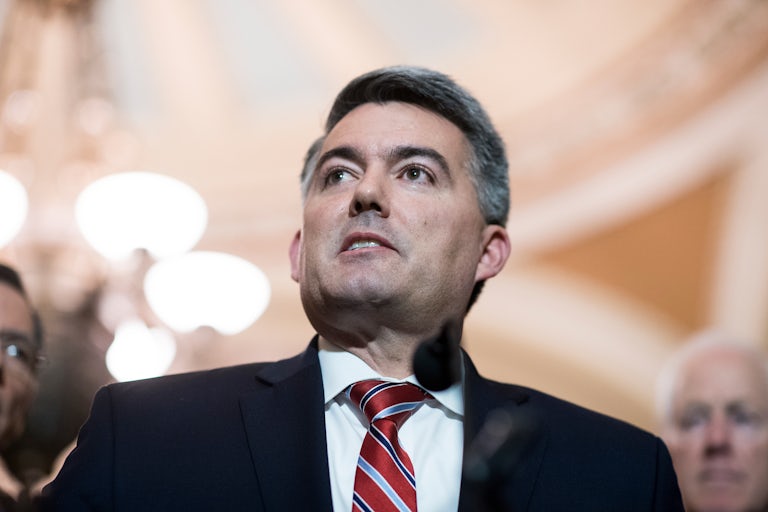 "Since the campaign, President Trump has consistently supported states' rights to decide for themselves how best to approach marijuana," Gardner said on Friday. "Late Wednesday, I received a commitment from the President that the Department of Justice's rescission of the Cole memo will not impact Colorado's legal marijuana industry."
Since January, Gardner has been holding up the approval of around 20 nominees and has treated the issue like a hostage negotiation, agreeing in February to allow a few nominees to be considered as a show of "good faith" to Sessions.
Now, it appears, Grader's gamble has paid off as he announced that, "President Trump has assured me that he will support a federalism-based legislative solution to fix this states' rights issue once and for all. Because of these commitments, I have informed the Administration that I will be lifting my remaining holds on Department of Justice nominees."
There are currently at least three bills under consideration which propose removing marijuana from the CSA's federal banned list or would allow states to legalize without fear of federal prosecution: the Marijuana Justice Act, the Respect State Marijuana Laws Act and the Ending Marijuana Prohibition Act.
In a comment to the Washington Post on Friday, Trump's legislative affairs director, Marc Short said that the president, "does respect Colorado's right to decide for themselves how to best approach this issue," adding that he doesn't want this to seem like the president has caved to Gardner's demands, "we're reluctant to reward that sort of behavior. But at the same time, we're anxious to get our team at the Department of Justice."
This wouldn't be the first time Donald Trump has disagreed with Sessions on marijuana policy. During the 2016 campaign, Colorado reporter Brandon Rittman asked Trump whether he would enforce the federal ban on cannabis in states that had legalized, to which Trump responded, "I wouldn't do that, no…I think it's up to the state's yeah, I'm a states person. I think it should be up to the states absolutely."
In recent months the president has shown his disapproval of Sessions for issues unrelated to marijuana regulation and enforcement fueling rumors that the AG may even be replaced.