While preparing to board Marine One on Friday, President Trump briefly expressed his support for the recently introduced STATES Act, which would allow states to choose whether or not to legalize marijuana.
The bi-partisan bill introduced yesterday (June 7) by Sens. Cory Gardner (R-CO) and Elizabeth Warren (D-MA) would amend the federal ban on cannabis under the Controlled Substances Act to allow states to legalize within their borders without federal interference.
When asked by reporters if he supports the STATES Act, Trump said, "I really do, I support Senator Gardner, I know exactly what he's doing. We're looking at it, but I probably will end up supporting that, yes."
Trump's support of the bill was expected since it is seen as the result of an agreement reached by the president and Gardner in April. After Attorney General Jeff Sessions rescinded the Cole memo protections for legal states in January, Gardner held up votes on all remaining Justice Department nominations until Trump promised to support states' right to legalize marijuana.
Some doubt was cast over Trump's support of the measure on Thursday when the Washington Post reported that the president had sent a letter supporting Sessions recession of the Cole memo to Kevin Sabet, the president of the anti-legalization group Smart Approaches to Marijuana.
The letter, signed by Trump, read "this decision is a return of discretion to federal prosecutors, who know where and how to deploy their resources most effectively to reduce violent crime, stem the tide of the drug crisis, and dismantle criminal gangs."
But the president's comments on Friday appeared to dispel the doubt around his support for the bill which would still keep the federal ban in place.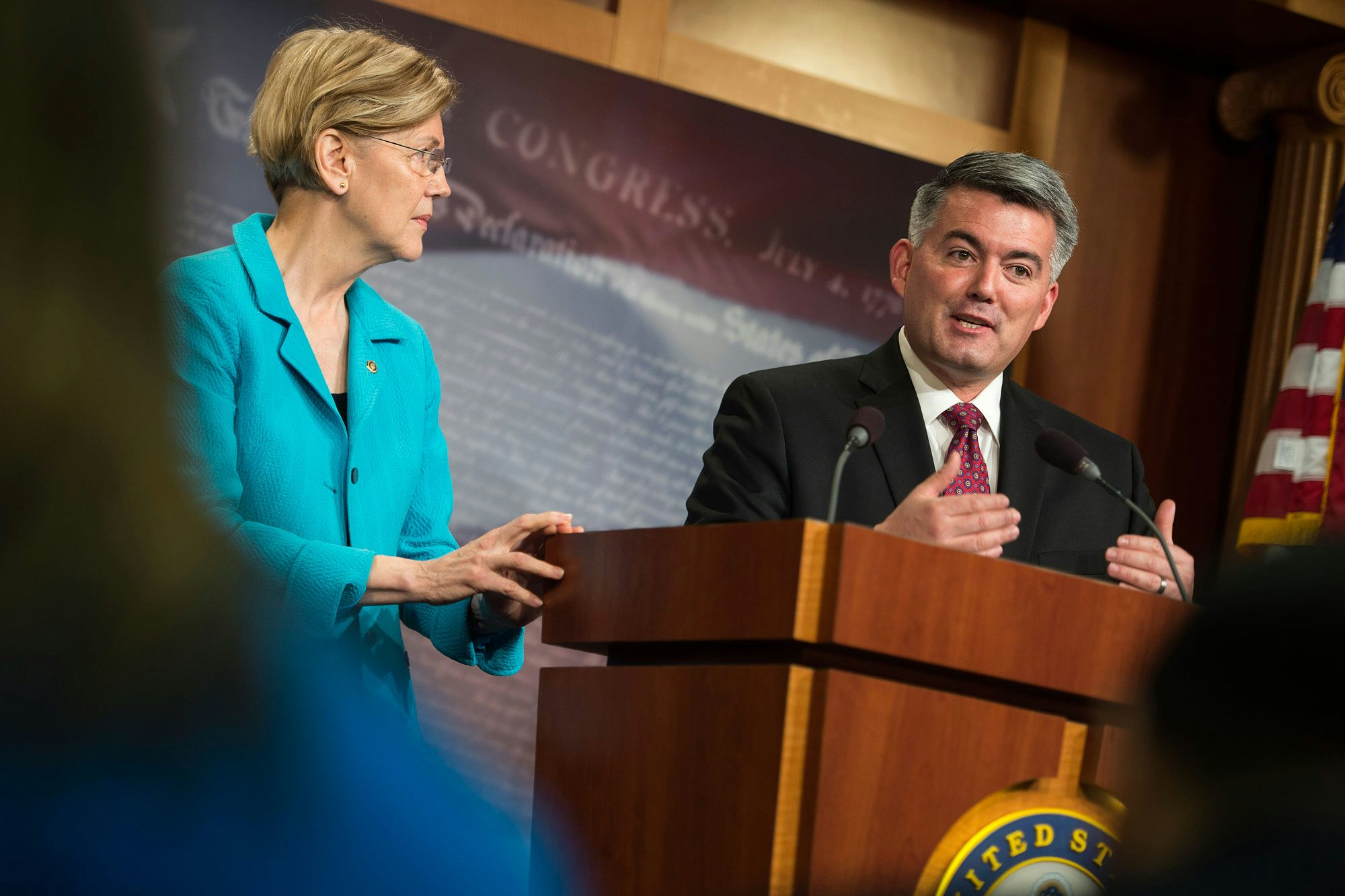 The STATES Act's provisions which are focused on legalization within states include:
Amends the Controlled Substances Act (CSA) so that – as long as states and tribes comply with a few basic protections – its provisions no longer apply to any person acting in compliance with State or tribal laws relating to marijuana activities.
Clearly states that compliant transactions are not trafficking and do not result in proceeds of an unlawful transaction.
Removes industrial hemp from the list of controlled substances under the CSA.
The following federal criminal provisions under the CSA continue to apply:
Prohibits endangering human life while manufacturing marijuana.
Prohibits employment of persons under age 18 in drug operations.
Prohibits the distribution of marijuana at transportation safety facilities such as rest areas and truck stops.
Prohibits the distribution or sale of marijuana to persons under the age of 21 other than for medical purposes.
"President Trump made a commitment to Senator Gardner that he would support a federalist approach to state marijuana laws. Now Congress must do its part and swiftly move forward on this bipartisan legislation that explicitly provides states with the authority and autonomy to set their own marijuana policies absent the fear of federal incursion from a Justice Department led by militant cannabis prohibitionist Attorney General Jeff Sessions."
In addition to it's introduction to the Senate, the bill is sponsored by Reps. Jared Polis (D-CO), David Joyce (R-OH) and Earl Blumenauer (D-OR) in the House – an important step as the bill must pass both houses of Congress in order to make it to Trump's desk.
"We should trust the people of the states, like Ohio, who have voted to implement responsible common-sense regulations and requirements for the use, production, and sale of cannabis," said Representative Joyce said in a statement.
The bill has gained the support of advocates and industry reps alike, possibly making it the most likely of several legalization measures to become law.
On Thursday, the legalization advocacy group NORML, which helped to craft the bill with Warren and Gardner, released a letter detailing 55 advocacy organizations which have expressed their support for its passage.
Among cannabusinesses, the National Cannabis Industry Association giving the bill it's official endorsement with business owners praising its banking and tax provisions.
Under current regulations,  "direct, plant-touching cannabis businesses are not able to take standard business tax deductions, leaving them facing upwards of 70-80% effective taxation rates," says Diane Czarkowski, founding partner at Canna Advisors.
Once signed, the STATES Act would finally free cannabis companies to operate as normal businesses.
STATES Act by Tyler Fyfe on Scribd