Whether some of us may like it or not, Donald Trump is leading the polls for the 2016 Republican Presidential Nomination.
While most of his efforts have been focused on keeping immigrants out of the United States and making sure everybody knows that Ted Cruz was born in Canada, he does have some things to say about the legalization of marijuana.
All for medical marijuana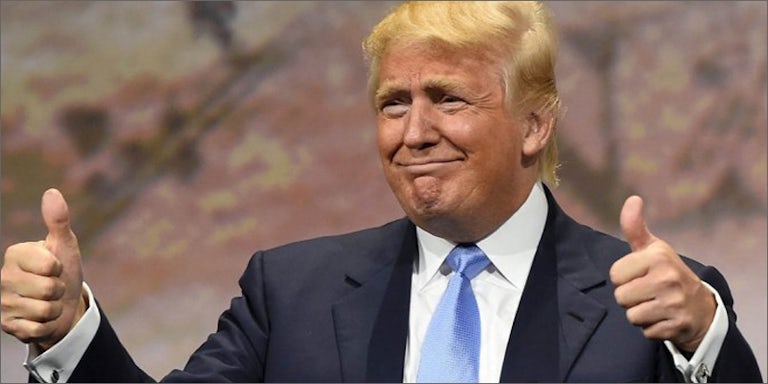 Trump has been asked more than once about what his views are on legalizing marijuana if he elected president. During an interview with Sean Hannity in June 2015, Trump made it clear that the legalization of recreational marijuana is a "big problem." He mentioned that, since marijuana became legalized in Colorado, "really bad things are happening [in Colorado] with respect to people…"
Yet, Trump made it clear that he's all in for legalizing marijuana for medical use.
In October 2015, Trump was asked at a political rally in Nevada what he would do for the legalization of marijuana if people were willing to follow the rules and regulations. He first expressed his views on medical marijuana saying, "I think medical should happen… I know people who are very very sick and for whatever reason, the marijuana helps them."
Trump then said the one thing that every candidate says to avoid the question while keeping the people happy at the same time. He said, "I really believe you should leave it up to the states, it should be a state situation". And, of course, his response was then met with an overload of applause.
Possible hypocrite?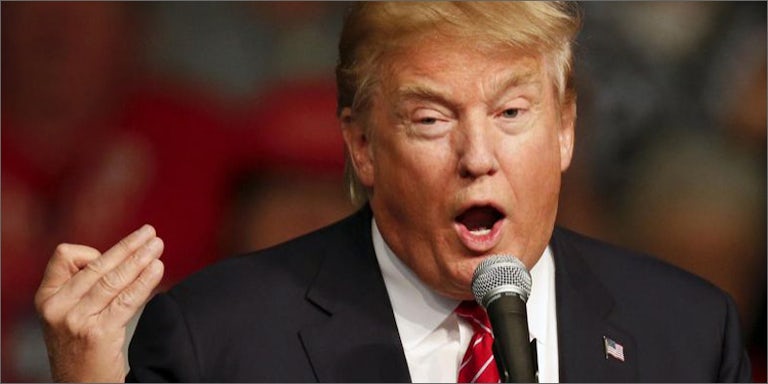 We all know that politicians are synonymous with changing their views or keeping their old views hidden between the cracks, and what many people don't know is that Trump actually had a lot to say about legalizing drugs in the early 1990s, which he considered at the time to be one of America's most serious issues.
In April 1990, at The Miami Herald's Company of the Year luncheon, Trump told 700 people that legalizing drugs (yes, all drugs) is the only way to win the war on drugs. He argued that using the tax revenue from legalizing drugs could be used to educate the public on the dangers of drug use, and that "this is the only answer; there is no other answer."
Not to mention, he also blamed the country's drug problems on politicians who "don't have any guts" adding that the enforcement efforts of these laws were "a joke." No, Trump. YOU'RE a joke and a bit of a hypocrite.
While Trump's political views are about as consistent as a toddler's bedtime, I think it's safe to say that he does not pose a serious threat to the legalization of marijuana. I mean, this is a guy who probably would have voted to legalize heroin 25 years ago if he had been given the chance to.
We can only hope that Trump will keep his word to legalize medical marijuana if elected president since any step towards combatting the underlying stigma associated with marijuana is a step in the right direction.
Do you think Trump's views on marijuana are a threat to its legalization? Let us know on social media or in the comments section below.