Hundreds of illegal grow-ops have been discovered in London over the past couple of years. Police uncovered 314 cannabis grows in the city from 2016 to 2018, according to data obtained by The London Evening Standard through a freedom of information request. That's a new cannabis grow in London every two days.
Farms have been discovered in all of the city's 32 boroughs, however, the highest numbers of grow-ops in London have been found in the neighborhood of Corydon, likely due to the organized crime and gang activity in the area, police say.
The data also shows that the number of grow-ops appears to be declining slightly, with 143 discovered in 2016 down to 134 in 2017 and just over 30 in 2018 – although data from this year is incomplete.
Nationwide cultivation appeared to peak in the UK in 2012 when more than 20 grow-ops were discovered every day, according to a report from the Association of Chief Police Officers.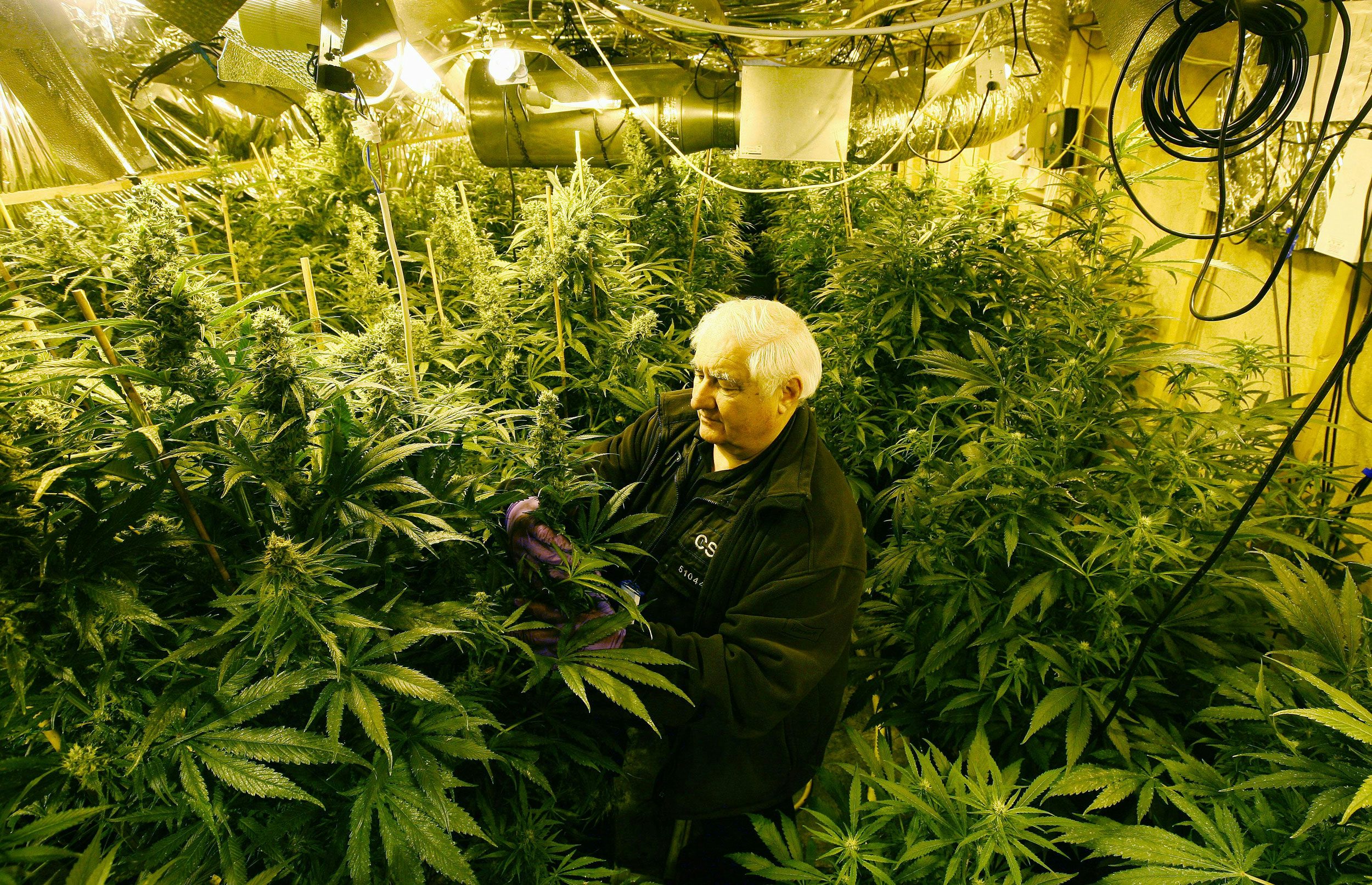 Possession of cannabis is still illegal in the UK, despite the fact that the country is also the world's largest exporter of medical cannabis. A possession charge can result in five years in prison while growing and distributing comes with up to 14-years. Both violations could have an unlimited fine applied to them.
Yet in recent years, police have indicated that they want to relax the enforcement of cannabis with some police chiefs voicing outright support of legalization. In 2015, the head of the National Police Chiefs' Council, Sara Thornton, said that the police do not consider small-time growers a priority, The Daily Mail reported.
"If somebody was caught they would be dealt with at the very lower end of the scale," Thornton said. "What we are most concerned about is organized crime, those growing cannabis on an industrial scale."
As Thornton points out, one of the biggest concerns for UK law enforcement is not necessarily the grow-ops in London specifically, but the organized crime that they are often associated with. Especially since it's been reported that grow-ops have been known to use child labor and encourage trafficking.