Where cannabis is legal, policies can be enforced guaranteeing the safety and fairness to those working on the back end to supply smokers. Where this is not the case, where the black market dominates, there are no such measures. And this is the case with most of the world. The Guardian profiled one such victim of human trafficking, a slave to the underground pot trade.
"Stephen" lost his only relative at nine-years-old to cancer. Without any support, he became homeless on the streets at Vietnam, getting by through selling newspapers and shining shoes. At ten he crossed the sights of a drug gang, who manipulated him into heading for the UK, only to slave away on secret weed farms.
"They promised a lot of good things, that they would give me a great life," Stephen told The Guardian, "they were just lying to me."
From Vietnam, Stephen was baton passed from gang to gang from Russia, to Poland, to an abandoned mine shaft in France. To cross the Channel, Stephen was hidden inside of a freezer truck.
Stephen found himself in a house, where every room was converted into a grow op. He was trained for three days, then the teachers left him in the house, locking the doors behind them. He had to work with hardware and chemicals mostly unfamiliar to himself, electrocuting and poisoning himself by accident on several occasions. Sometimes rival gangs would raid the farm, tie him up and leave him to be found by his slaveholders. Stephen believes he would have been 12-years-old at this time.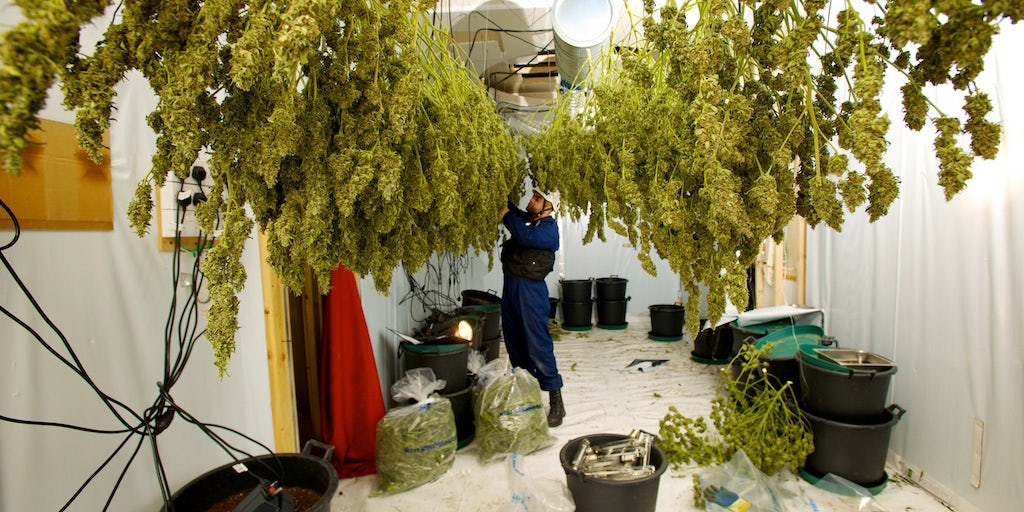 "Sometimes I did something wrong that made some plants die," said Stephen. "They would get angry and beat me. My life was much worse than when I lived in Vietnam."
When he was 16, police found him during a raid in Tyneside, a town in Northeast England. He was moved into the foster care system, learned English and taught himself how to cook, hoping to open up a restaurant one day. While he was tricked into moving to the UK, he now has to struggle to stay. The government isn't offering Stephen asylum, and he's worried being sent back to Vietnam, where those gangs have more influence, could just end with him being sent into the same nightmare.
Now 19, with friends and family in the UK, Stephen's story is starting a groundswell to reform the asylum system for trafficking victims. It is believed that there are many, many more like Stephen, but even those who have escaped slavery are intimidated to speak out over fear of repercussion to loved ones in Vietnam. There isn't much for Stephen back in his birthplace, and with that liberty is using his story to spur action.