At the recent UN Narcotics meeting in Vienna, a select few countries of the world were allowed to set up stalls to put on display the fruits of their labor. Some of the most violent persecutors of drug offenders, including several nations who institute the death penalty for drugs, had booths full of propaganda.
The parade of persecution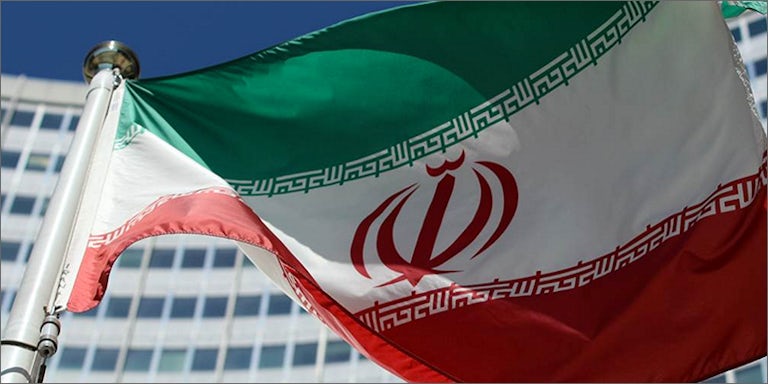 Iran was one of the countries which held a space in the vast hall. Having executed just under 1,000 people last year, primarily for drug crimes, they recently put another 100 drug offenders on notice that they are scheduled for executions. Their stall holds no mention of its practice, however, focusing primarily on harm reduction methods. One chart claims 420,000 Iranians received methadone, 76,000 received buprenorphine, and another 40,000 had outpatient detox services. While Iran has one of the worst rates of drug abuse, related to the prevalent practice of growing opium for heroin production, most of the "criminals" that actually face execution are slaughtered for political ties, rather than the crimes themselves. They are just convenient excuses. This hasn't stopped the UN from funneling millions of dollars to the anti-narcotics efforts of the country, even recently signing another $20 million dollar pledge.
Even the booth worker, a government official who works with drug addicts and prisoners, admits that:
"In Iran, in reality, it's related to politics." -Farhad Jalali
Saudi Arabia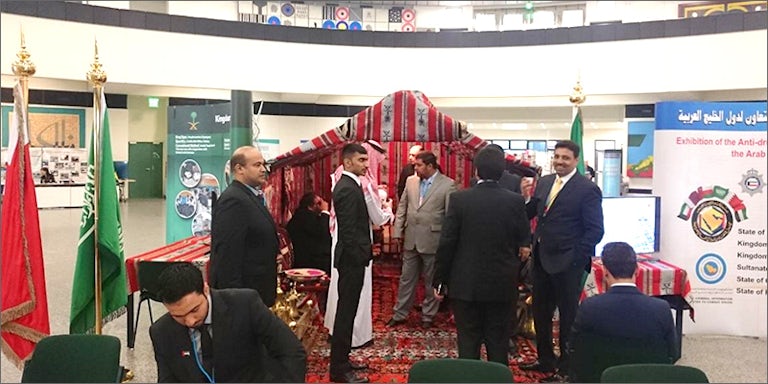 Iran's bitter enemy, Saudi Arabia also has a plush stall, and Saeed Musleh, an official at the council's Criminal Information Center to Combat Drugs in Doha, makes no apologies for his staunch support of execution.
"If you take this away from the law, who wins?" he asked rhetorically. "Drug dealers win! If we put them in jail we will spend all this money for him [the drug dealer]. They kill our young people."
The largest booth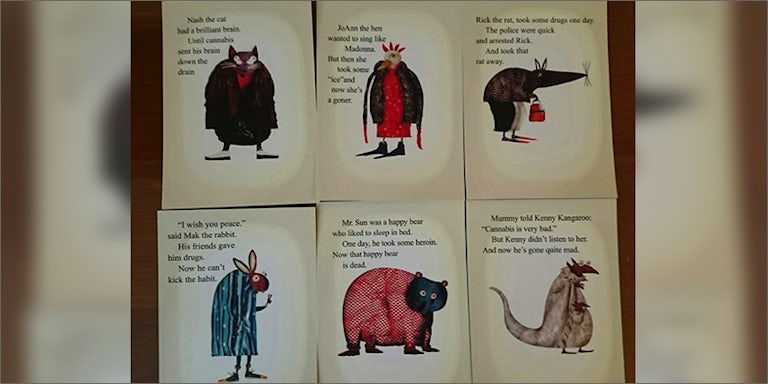 By far, the largest booth of the lot belonged to Singapore, who's speakers at the event spoke vehemently against harm reduction tactics. In its booth, it was festooned with masses of anti-narcotic propaganda, including a series of illustrated versions of animals. While their imagery was chipper, their messages played at ominous and unsettling…
"Rick the rat took some drugs one day. The police were quick and arrested Rick, and took the rat away."
Singapore boasts some of the world's most severe drug laws, with a long history of executing even minor offenders. Trying to put the celebrity spin on their message, they recently made Jackie Chan a part of their propaganda, as he has boarded the "Just Say No" bus with his son's imprisonment for possession in China.
The lone dissenter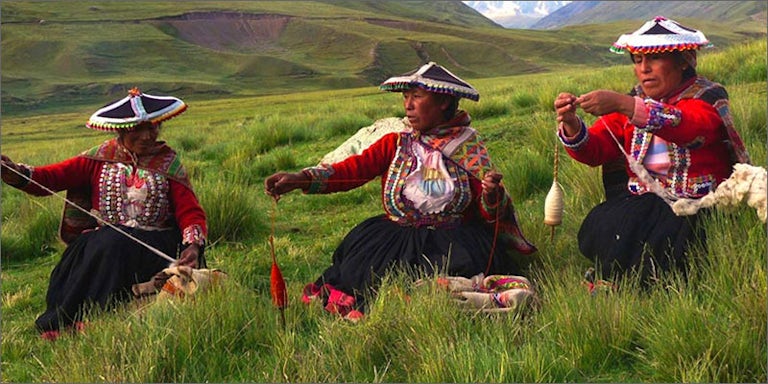 The only booth present in the limited space of the grand hall that did not glamorize the drug war was that of Peru, which had a booth dedicated to the locally cultivated products that it displayed as alternative development subsidies helping farmers move away from growing coca.
A conspicuous absence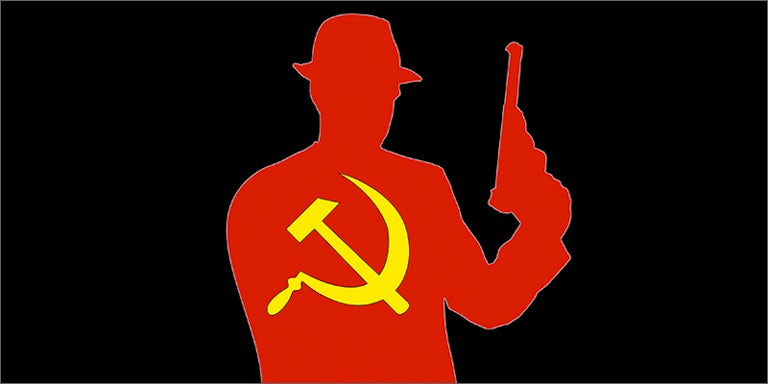 While they had a booth present, though rather lackluster in comparison to the rest with photos of raids, drug seizures, and bonfires of evidence, Russia barely even manned the station. Russia's delegates spent most of their time behind closed doors, having hushed conversations and striking dubious agreements with other nations in the effort of, as one delegate put it, "blocking everything."
The "everything" that the delegate refers to is the potential progress that is hoped for in international drug control and enforcement policy which could take place next month at UNGASS. The first such meeting on drug policy since 1988, it marks a historic opportunity in drug policy reform, as the political climate and public sentiment worldwide have swung a long way from the staunch "Just Say No" attitude of the 80's.
Nearly 200 civil society groups have decried the back door meetings as:
"perilously close to representing a serious systemic failure of the UN system."
Spirit of progress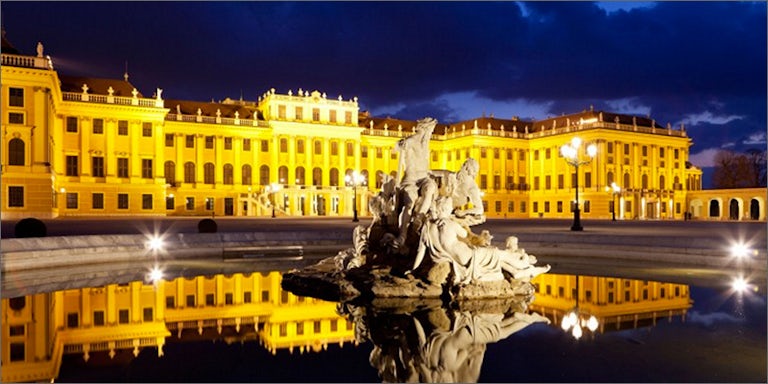 Russia, which has been touted as an imperialist drug warrior pushing its agenda down the throats of smaller, more easily influenced or threatened countries, has balked at even minuscule lessenings of severity in policy. With a blatant refusal to even accept the words "harm reduction" being inserted into potential policy changes, they have also blocked inclusion of references to the opioid overdose-counteracting drug Naloxone, which has been greatly endorsed in the United States.
The once optimistic air of balance through political consensus in Vienna has been overshadowed by the looming visage of a blockade to progress being erected by Russia, along with a small number of political heavy-hitters. This as yet unveiled Injustice League of rogue Prohibitionists may potentially derail any attempts to change UN policy, and thus render the entire process a farce.
Do you think other countries should have any say in the internal affairs of sovereign nations? Is The United Nations overstepping their assumed authority more and more? Should drug policy be left up to individual countries? Sound off on social media or in the comments below.