Ever since Attorney General Jeff Sessions gave US Attorneys the authority to enforce federal marijuana laws, their silence on the issue has been quite telling. Now that the dust has finally settled, one thing is becoming increasingly clear: no one cares about your legal marijuana. Even for those US Attorneys who have taken the time to craft a statement on the issue, it appears they neither have the time nor the resources to prioritize a crackdown on legal state marijuana industries.
"The reality today is that each state needs to look to its own US Attorney for guidance," says Perry Salzhauer of Green Light Law Group, "and given that most US Attorneys have political ambitions, many may be reluctant to buck public opinion, which is overwhelmingly in favor of legalized and regulated marijuana."
In January, Attorney General Jeff Sessions rescinded the Cole Memo, a policy memo created during the Obama Administration which prevented the Department of Justice from using federal resources to crack down on state-legal cannabusinesses. The move sent a wave of panic throughout the cannabis industry, with legal dispensaries and cannapreneurs fearing the DOJ might threaten to shut down their operations overnight. But the memo didn't order a federal crackdown. Instead, it gave each US Attorney—who enforces federal laws within their own state—the authority to crack down if they want.
And what appears to be higher on the agenda for US Attorneys is immigration and following through with the administration's goal to pursue gangs like MS-13. In fact, if US Attorneys are thinking about drug enforcement at all, it's mostly opioids, which have led to the largest number of overdoses in recent American history. Let's look at what some of the US Attorneys in legal marijuana states have said about the threat of a crackdown on a case by case basis.
California, the Southern District
We'll start with California and Southern District's Attorney Adam Braverman, who presides over San Diego County, a hub for the state's cannabis industry. His appointment by President Trump caused quite a panic, mostly because he's expressed support for the federal ban on marijuana. Yet, it seems that his focus, like that of his colleagues, is on violent crime.
"The Department of Justice is committed to reducing violent crime and enforcing the laws as enacted by Congress," Braverman wrote in a statement, "We will continue to utilize long-established prosecutorial priorities to carry out our mission to combat violent crime, disrupt and dismantle transnational criminal organizations, and stem the rising tide of the drug crisis."
Colorado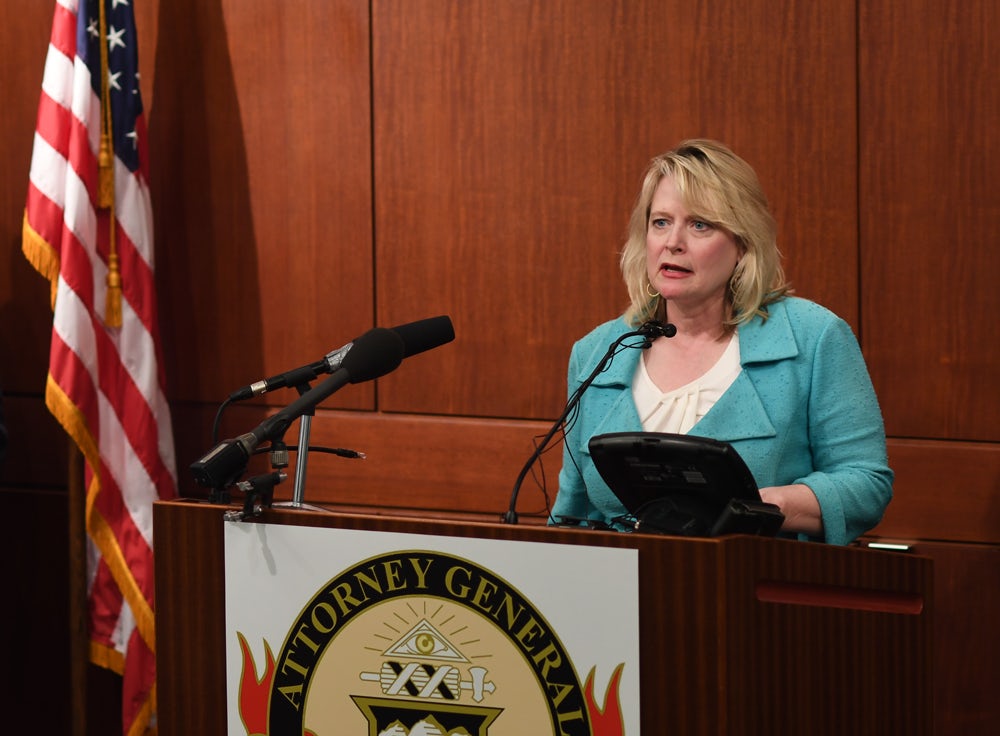 In Colorado as well, local authorities are playing it by ear, but mostly it's business as usual.
"I would encourage people not to freak out," said the state's Attorney General Cynthia Coffman after speaking to US Attorney Bob Troyer on the issue. Troyer—who is in charge of DOJ prosecutions throughout the entire state of Colorado—released a statement shortly after Sessions announced he was lifting protections for state cannabusinesses.
Troyer insisted that his office will be "focusing in particular on identifying and prosecuting those who create the greatest safety threats to our communities around the state. We will, consistent with the Attorney General's latest guidance, continue to take this approach in all of our work with our law enforcement partners throughout Colorado."
Thus far, there's been no indication that Troyer believes legal cannabis businesses pose a threat to the community.
Maine
Over on the East Coast, the US Attorney for the District of Maine, Halsey B. Frank, released a rather lengthy statement in response to the frenzied media requests he received about the Cole Memo.
"[M]y job is to enforce federal law, not countermand it," he wrote, echoing all the others. "While I have some discretion in how my office does so in any particular case, that discretion is guided by the Principles of Federal Prosecution of the Department of Justice (DOJ)."
The most telling part of his statement is where Frank points out that his office brought charges against large-scale marijuana operations before The Cole Memo was rescinded. The Cole Memo did not allow the DOJ to prosecute state legal cannabusinesses, but it did allow prosecution in cases where marijuana was sneaking across the border, from legal states to non-legal ones. For the District of Maine, it appears that the US Attorney plans to stay the course.
Frank outlined the DOJ's current priorities. On a long list which included terrorism, immigration, violent crime and the opioid crisis, marijuana was at the bottom.
"With respect to the prosecution of drug offenses," Frank wrote, "this office has prioritized the prosecution of cases involving the trafficking of opiates, cocaine, crack and similar hard drugs."
Massachusetts
Massachusetts' US Attorney, Andrew E. Lelling, is seen as one of the most likely candidates to pounce on marijuana businesses.
"I cannot…" Lelling wrote in a statement, "provide assurances that certain categories of participants in the state-level marijuana trade will be immune from federal prosecution."
On the surface, this sounds ominous. Lelling pointed out that Congress has clearly mandated that cannabis is illegal, noting that it is not within his authority to skirt that law. Still, he has not yet said anything about a desire to prosecute cannabis businesses. In fact, he emphasized that in order to do so he'd have to use "limited federal resources" and that he'll have to assess on a case-by-case basis whether this is worthwhile. He also said in a meeting with reporters in January that his priorities are opioids and tougher immigration enforcement. While he hasn't been willing to explicitly support state marijuana businesses, it's implied that it won't be a focus of his department.
Oregon
Back over on the West Coast, we have seen a cautious approach from John Williams, Oregon's US Attorney. His concern seems to be that Oregon is producing too much cannabis and that this overproduction could lead to out of state trafficking and force his office to act. But Williams also seems to be willing to work with local businesses to ensure that doesn't happen. As he said in his statement:
"We will continue working with our federal, state, local and tribal law enforcement partners to pursue shared public safety objectives, with an emphasis on stemming the overproduction of marijuana and the diversion of marijuana out of state, dismantling criminal organizations and thwarting violent crime in our communities."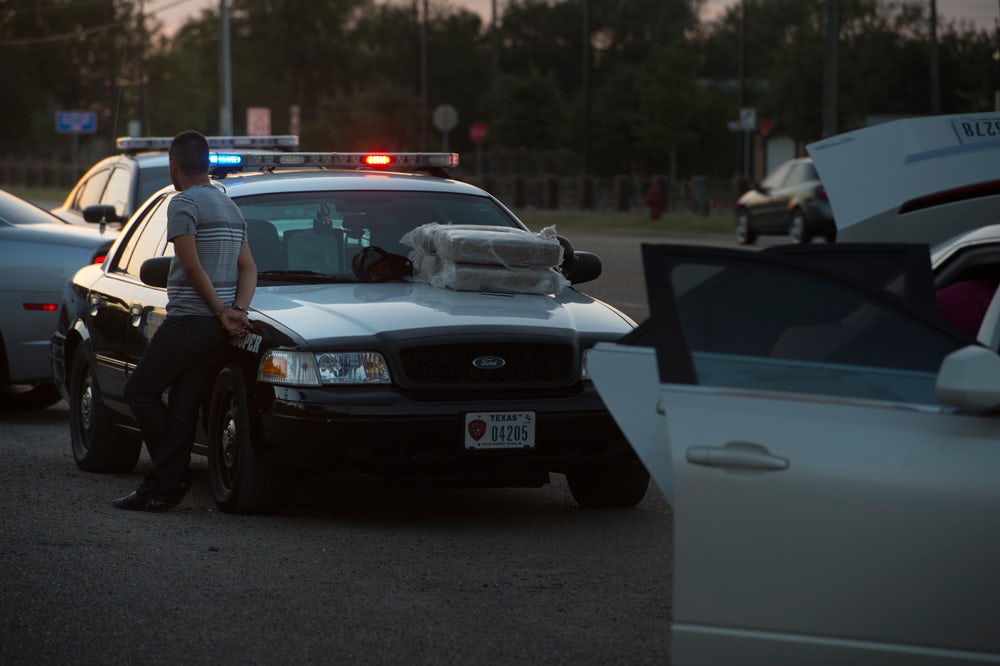 On February 2nd, Williams held a meeting with state representatives, law enforcement, cannabis businesses and 13 other US Attorneys in an attempt to address the state's overproduction issue.
"Here's what I know in terms of the landscape here in Oregon, and that is, we have an identifiable and formidable marijuana overproduction and diversion problem," Williams said during the meeting, "And make no mistake about it, we're going to do something about it."
It remains to be seen what that means, but he's expressed a willingness to work with the industry to find a solution.
Washington, the Western District
Finally, we go to US Attorney Annette Hayes for the Western District of Washington who said in her statement that the Attorney General was right to recognize that local authorities should decide what is best for their communities. Her community sounds a lot like the rest.
"We have investigated and prosecuted over many years cases involving organized crime, violent and gun threats, and financial crimes related to marijuana," Hayes wrote, "We will continue to do so to ensure—consistent with the most recent guidance from the Department—that our enforcement efforts with our federal, state, local and tribal partners focus on those who pose the greatest safety risk to the people and communities we serve."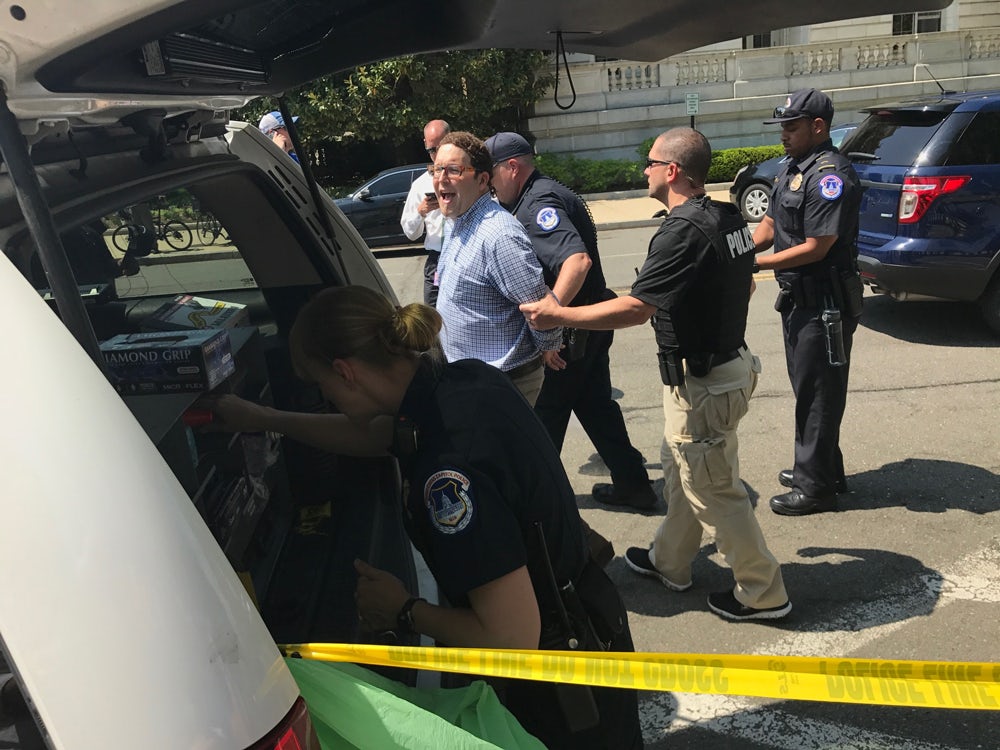 So should states be worried about a crackdown?
The general feeling is that US Attorneys are reluctant to make statements that they will not go after marijuana in any circumstances. Instead, most have remained silent on the issue, while those who have spoken out have hardly taken a stance one way or the other. That's likely because they don't want to pigeonhole themselves into a policy which would prevent them from bringing charges against violent offenders or legal businesses which are violating their state's regulations. Until cannabis is federally legal, cannabusinesses will have to stay up to do date on the latest statements regarding prosecution, but for the time being it's business as usual.