Canadian cannabis executives are being denied entry into the United States for life, according to a report from Business in Vancouver. Blaine Immigration lawyer Len Saunders tells BIV that top execs and investors in Canada run the risk of being barred entry into the United States without ever having touched the cannabis plant, simply because they are invested in the legal American cannabis industry.
Saunders says that he knows of at least 12 execs that have been denied entry in recent months and while he is used to working on cases in which Canadians are denied entry for admitting they've smoked, this is the first time he's hearing from businessmen who have been denied simply because of their investments.
Among the execs blocked from entering the US is Vancouver investor Sam Znaimer, BIV reports. Znaimer was denied entry in May after border officials discovered that he was invested in legal US cannabis companies—information which was readily available on his social media.
Saunders says that the lifetime ban was a result of Znaimer's American investments and that he might have been safe if he exclusively invested only in Canadian companies.
It's the kind of case that has kept Saunders working in immigration since Canada legalized medical cannabis in 2009. When Herb spoke with him in April, Saunders had been dealing with another bizarre case in which two businessmen were denied entry for carrying trimming tools.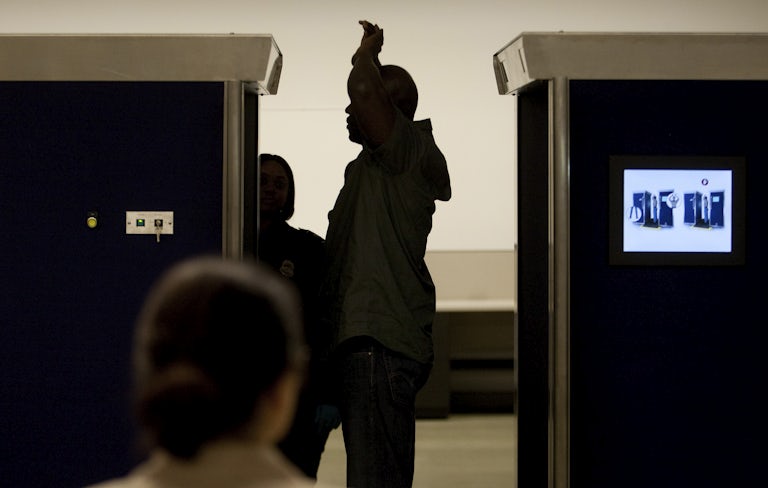 Now that Canada plans to launch its recreational cannabis market by October 17th, border crossings are only expected to get more difficult for law-abiding Canadians. Despite the apparent problems the issues will cause, it's not clear that government officials have a plan to address it.
A spokesperson for Customs and Border Protection told Herb in July that they could not provide any specific information on executives being denied entry and directed us to their boilerplate policy in which they reserve the right to refuse entry to anyone suspected of criminal activity.
When pressed on the issue in recent months, Minister for Border Security and Organized Crime Reduction, Bill Blair, who was also in charge of crafting the bill which legalized cannabis in Canada, has insisted Canadians ought to tell the truth to US border officials.
When asked about issues Canadians have had in the past, Minister for Public Safety and Emergency preparedness, Ralph Goodale, told Herb in an email statement that: "We've kept in very close touch with our nearest neighbor about this issue, as we do about all cross-border issues," adding, "The United States, of course, has the sovereign jurisdiction to deal with people crossing the border into their country, just as we have the same corresponding power for people crossing the border into Canada."
So far, these talks don't appear to have arrived at a solution. In the meantime, it's an issue which is likely to grab more headlines by October as a growing number of Canadians are denied entry across what is normally considered one of the world's friendliest borders.