As the rest of the country paves the way for full medical access, residents of Utah have continued to suffer. Hope is not lost, however, as 2018 will finally bring the choice to the people –  if Christine Stenquist has anything to say about it.
The Last Warrior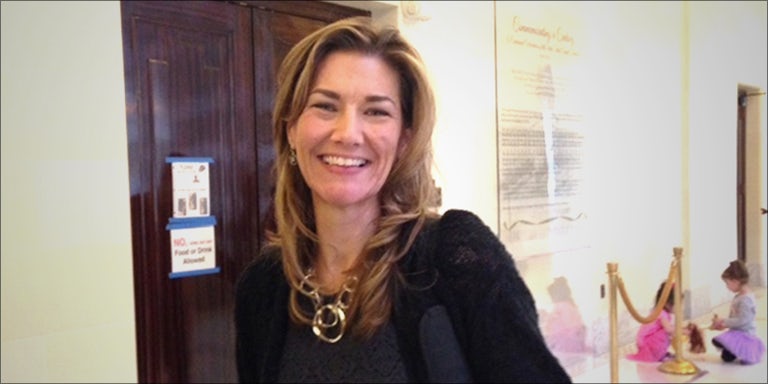 Beating against the Zion Curtain takes its toll, Utah knows how to keep its pro-cannabis residents in check.
The Legislature's most steadfast pro-cannabis lawmaker, Sen. Mark Madsen, gave up after 2016, calling the influence of his own church on Capitol Hill too strong to overcome.
Utah Governor Gary Herbert soundly defeated 2016 opponent Mike Weinholtz (67% to 29%), who promised to legalize cannabis, after an election campaign where Weinholtz's wife was arrested for cannabis possession.
The last bastion of hope lies in the hands of Christine Stenquist, head of Together for Responsible Use and Cannabis Education (TRUCE). After the failure of the Legislature this year, she plans to push the issue directly to the people in 2018.
We're looking at $600,000 to $800,000 just for the signature-gathering portion of this. Then there's the other million-and-a-half that's going to be advertising and making sure we get the message out. – Christine Stenquist to local Fox 13 news
The message needs to be big because the fight so far hasn't been a pretty one. A number of obstacles stand in the way of progress.
Conservative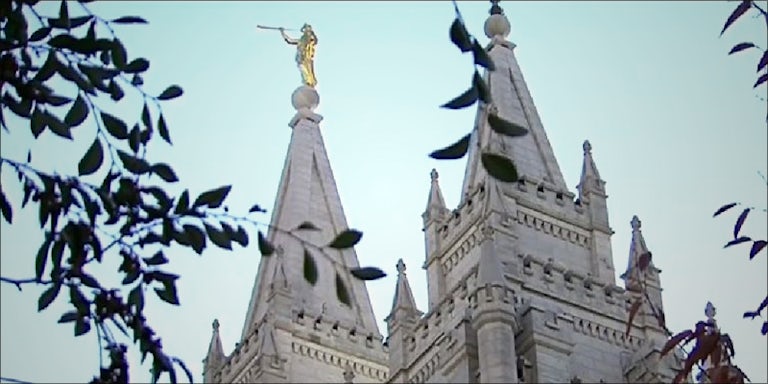 Utah is home to the epicenter of the Church of Jesus Christ of Latter-Day Saints, with roughly 50%-60% of the population claiming membership, according to multiple Gallup polls over the past decade.
By comparison, neighboring state Nevada only has about 4%-5% LDS population. This religion eschews alcohol, tobacco, and even caffeine use in its more devout congregants. According to 2008 exit polls, 75% of voters in Utah were LDS.
As if control of the voting polls isn't enough, the faithful LDS ranks also comprise a disproportionate 80% of the Utah 104-member Legislature – with a number of legislators having served in the church's lay leadership positions, like bishops and women's auxiliaries.
The Utah Policy poll by Dan Jones & Associates in 2015 also asked residents if they thought the religion had too much influence.
75% of LDS members say the amount of influence is "about right".
79% of Catholics & 84% of Protestants in the State say it is far too much.
Meanwhile, 66% of Utahn support medical marijuana in some form. Patients like Enedina Stanger, who suffers from Ehlers-Danlo syndrome, and Landon Riddle, a boy saved from the brink of death by cannabis.
The religion makes sure the community shares those restrictions as best it can, as the infamous "Zion Curtain", low-point-beer, and State-controlled liquor store laws clearly demonstrate.
Resistance to hemp and cannabis reform has been a given under these circumstances, despite the dire need for it in the state. One of, if not the worst state in the US for prescription drug abuse and methamphetamines, Utah could help save thousands of lives by making cannabis accessible.
The Legislature has used filibustering to ride out the deadlines on several bills on cannabis in the last few years until no budget was left to appropriate, killing the measures. Others they simply sent to committee for a more swift and quiet death.
Medical research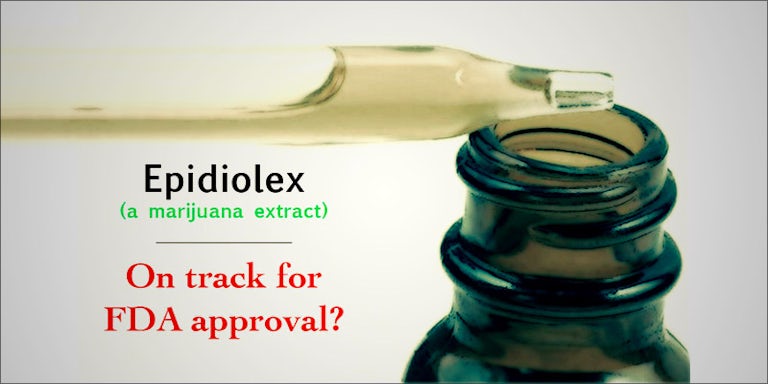 It would stand to reason that a state known for having one of the most advanced medical programs, and some of the finest doctors, in the world would be leading the charge to use cannabis as medicine.
The University of Utah's Division of Pediatric Neurology participated in the 2014 clinical trials of Epidiolex, giving 30 patients access.
Despite the incredible success stories of families like that of The Ellett's, Utah laws only allow for low-THC cannabis oil to be used for severe epilepsy in certain circumstances. It must also be brought in from out of state.
Lawmakers did pass some bills allowing research and groundwork for whole-plant medical cannabis last fall. Gov. Gary Herbert told local news,
That really means let's take it step by step by step, and get to the right place. We're not there now. But I think we're on the right road, going the right direction.
Meanwhile, Rep. Brad Daw, R-Orem, alluded to reporters, albeit inadvertently, the true fears of a state with holy hands in the coffers of both government and business,
I'm always concerned with ballot initiatives because this is something we have done a lot of negotiating with a lot of different stakeholders.

It's kind of a bill that requires a lot of feedback from a lot of people you can't get with an initiative.
It's no secret that many Utah lawmakers, who's political positions are part time, also have their hands shoulder deep in the private business and profitable medical fields in the state.
The state controls all the liquor sales in Utah, and to think they would let another "sinful" industry come in without talking to their "stakeholders" would simply be bad business.
And that is why Utah ranks number one on Herb's list of 10 states least likely to legalize.