Utah's state legislature has approved two bills which would legalize the use and production of medical marijuana. The bills, known as HB197 and HB195 would order the government to produce and distribute medical cannabis and outline severely restrictive qualifications for its use, respectively. After receiving preliminary approval on Tuesday, the Senate passed both.
On Wednesday afternoon the state's Senate voted 20 to 5, with 4 votes uncast, to approve HB197. The bill gives growing and distribution rights exclusively to the state's Department of Agriculture in what it's sponsor, Republican Rep. Brad Daw, says is the only way to ensure public safety.
The Senate also voted 19 to 3, with 7 votes uncast, in favor of approving the companion bill HB195 which outlines the restrictions for the use of medical marijuana. Also known as the "right to try" bill, HB195 would only allow patients with terminal illnesses, further limited to those with a diagnosis of six months left to live, to receive treatment using cannabis. The bill also restricts doctors to a maximum of 25 patients to whom they are allowed to prescribe that medicine.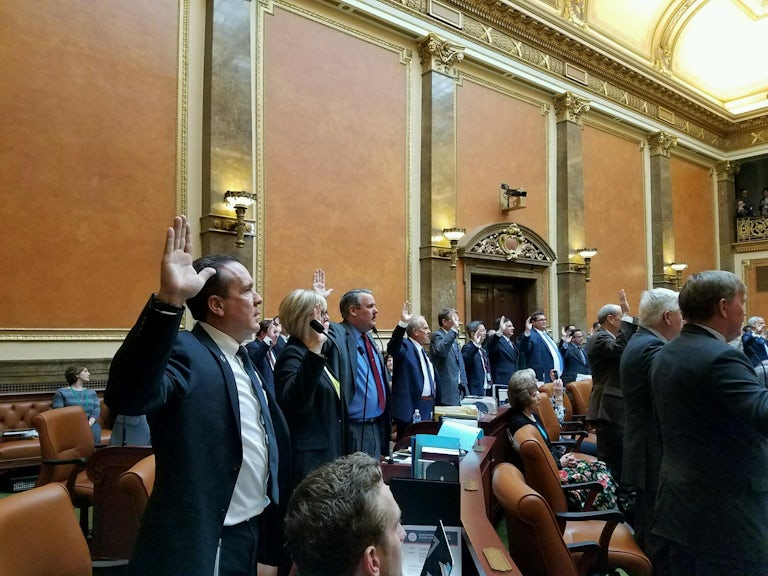 "Making sure that we have product in place for so that we can do proper research. Then the right to try is an acknowledgment that in this case the benefits far outweigh any potential risks," Daw told local reporters.
The extremely restrictive nature of these bills has drawn criticism from pro-legalization advocates in favor of a proposed ballot initiative which would also legalize medical cannabis if it makes the ballot and is approved by voters in November.
That initiative would go much further than Daw's plan and allow for a wide range of qualifying illnesses, the operation of dispensaries and even the opportunity to grow at home if a dispensary does not operate within 100 miles of a patient's home.
Daw has also recently introduced a bill which would allow the Utah legislature to change the language and substance of ballot initiatives after they have been approved by voters.
In February, the Utah House passed Daw's companion bills after initially failing to pass HB197 effectively nullifying HB195 which is dependent on the ability to access medical marijuana. The bill now goes to Republican Governor Gary Herbert to be signed into law.