Last week, Department of Veteran Affairs Secretary David Shulkin added another layer of confusion to whether his department is allowed to investigate marijuana as a treatment for post-traumatic stress disorder and pain. While testifying before the Senate Veterans' Affairs Committee he said, "We have to go through multiple agencies, and it is very challenging to work our way through that process."
The response—that the VA can research marijuana but that it's "difficult"—contradicted a recent letter he sent to U.S. Rep Tim Walz saying the VA can't research marijuana because it remains federally illegal. The letter was a response to an inquiry by 10 Democrats encouraging the VA to research marijuana and asking Shulkin to identify the challenges in doing so.
Shulkin, and his press secretary, have consistently said that the VA can't investigate marijuana because it's federally illegal. He's also often blamed Congress for a lack of research, saying that until cannabis is reclassified his department can't proceed with trials. (Cannabis is on Schedule I of the federal government's controlled substances list, the most restrictive classification.)
While Shulkin seems to have shifted his position slightly last week—now saying that his department can investigate marijuana—he's still blaming Congress for the lack of research, implying that trials haven't moved forward because it's too difficult to receive the necessary government approvals. He said during his testimony, "If Congress made it easier to go through the process, it would probably happen faster."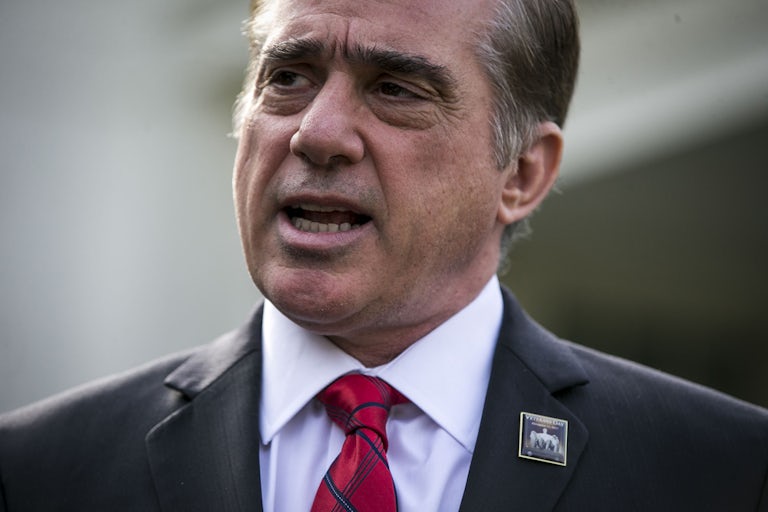 'Just because it's hard, doesn't mean you shouldn't do it'
Veteran advocate Congressman Tim Walz (D-Minn), who recently took on the marijuana research issue, said he found Shulkin's comments "dismissive." "Just because it's hard, doesn't mean you shouldn't do it," Walz said.
Veterans in increasing numbers are going to lawmakers and veteran advocacy organizations like the American Legion to lobby for access to medical marijuana. Many of them bring anecdotal accounts of cannabis easing their PTSD symptoms and chronic pain. But there's a significant gap between the stories veterans tell about cannabis and the data that could back them up.
"The only thing that's really helped me with all these symptoms is cannabis," said disabled veteran Ricardo Pereyda, who came home from Iraq in 2005, reports Healthline. He suffers from PTSD and traumatic brain injury (TBI), and was in intense physical pain, with serious back and shoulder injuries. "The pain, anger, mood swings, appetite, my sleep, all have been addressed by this one plant," Pereyda said. "I got my life back."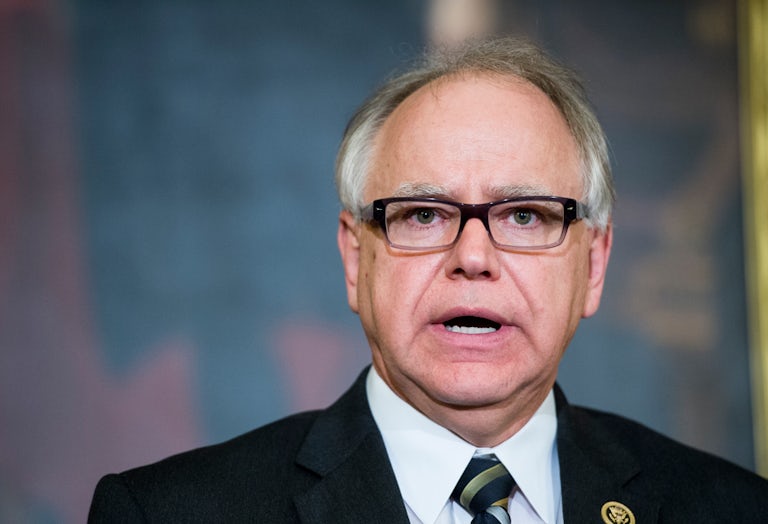 Despite these stories, the VA has done little to contribute to marijuana research thus far.
"[Shulkin] has not asked for help to remove those [research] barriers," a frustrated Rep. Walz said. "If so, we would start building a coalition to do what he needed. He hasn't asked. If you read his letter, there was no desire to pursue this."
Shulkin's reply to Rep. Walz even stated that laws restrict the VA from referring veterans to non-VA research projects on medical cannabis.
The first FDA-approved study on PTSD in veterans is currently underway
Despite the lack of research happening inside the VA, the first FDA-approved clinical trial looking at marijuana as a treatment for PTSD in veterans is currently underway. It's taking place at The Scottsdale Research Institute in Arizona.
But the team, led by Dr. Sue Sisley, is now struggling to find enough veterans to enroll in the study, reports Stars and Stripes. The Phoenix VA is barred from even referring any patients to the trial. 

If the VA won't do its own research, they could at least support the research already underway, according to lead investigator Dr. Sisley. "Although qualifying participants continue to be enrolled in the trial at a slow rate, the rate of enrollment and the study's progress would be enhanced significantly if the U.S. Department of Veterans Affairs would agree to order the Phoenix VA to refer veteran patients to the trial," Sisley said.
Veterans led attempts in D.C. last year to remove cannabis from Schedule I
The American Legion has contacted Shulkin to request a study of marijuana for veterans, but got no real response, according to Legion officials. They also requested that the VA could at least refer patients to the Scottsdale Research Institute study to no avail. The Legion is still pushing for cannabis to be taken off the Schedule I list of prohibited drugs.
"We want America's veterans to have the best care possible," said Legion national director Louis Celli. "This requires the VA to research therapies that show potential for improving veterans' health care outcomes."