On Wednesday (March 28), President Donald Trump announced that Veterans Affairs Secretary David Shulkin would be the latest member of his cabinet to go. The firing is largely over disagreements between the president and the secretary about whether to offer veterans more medical care from private doctors, but it could also have a significant impact on the VA's cannabis policies.
Shulkin has consistently ignored requests from veterans groups and congressmen to help veterans access cannabis for post-traumatic stress disorder and pain, among other conditions. In response, he has said that the department can't change their policies due to the federal prohibition of cannabis, but congressmen in favor of easing up restrictions have pointed out that that's simply not true.
The president announced on Twitter Wednesday afternoon that he plans to nominate Admiral Ronny L. Jackson to head the VA. There isn't any information available at this time on Jackson's stance on cannabis.
Jackson is an active-duty military officer and currently the president's personal physician. He began his active-duty naval service in 1995 and went onto become an emergency medicine physician in Iraq in the mid-2000s. He began working as a physician in the White House under President George W. Bush and continued to do so under President Barack Obama.
Veterans and advocates alike are anxiously waiting to see what Jackson's position is on cannabis. Sean Kiernan, president of Weed for Warriors, an organization advocating for cannabis for veterans, put out a statement late Wednesday saying his organization feels Jackson is a better option than some of the blatantly anti-cannabis candidates Trump was considering for the job. He and his fellow veterans, Kiernan said, are hopeful that Jackson's experience both as a physician and an active-duty military member will help him understand the importance of cannabis as a treatment option amidst the suicide and opioid epidemic among veterans.
"We think it's fair to say Dr. Jackson comprehends, via his own service, many of the sacrifices these active-duty soldiers, marines, and other service members go through, and that is a huge plus," wrote Kiernan.
Sue Sisley, a researcher who has faced barriers within the VA to cannabis research, has said in the past that she remains open and willing to work with whoever takes Shulkin's place. She released a statement late Wednesday saying she looks forward to speaking with Jackson about cannabis for PTSD, pain, and opioid use disorder. Sisley also said she's hoping that Jackson will order the closest VA to her research site in Phoenix, Arizona to help her recruit veterans for her research, something which Shulkin was not willing to do.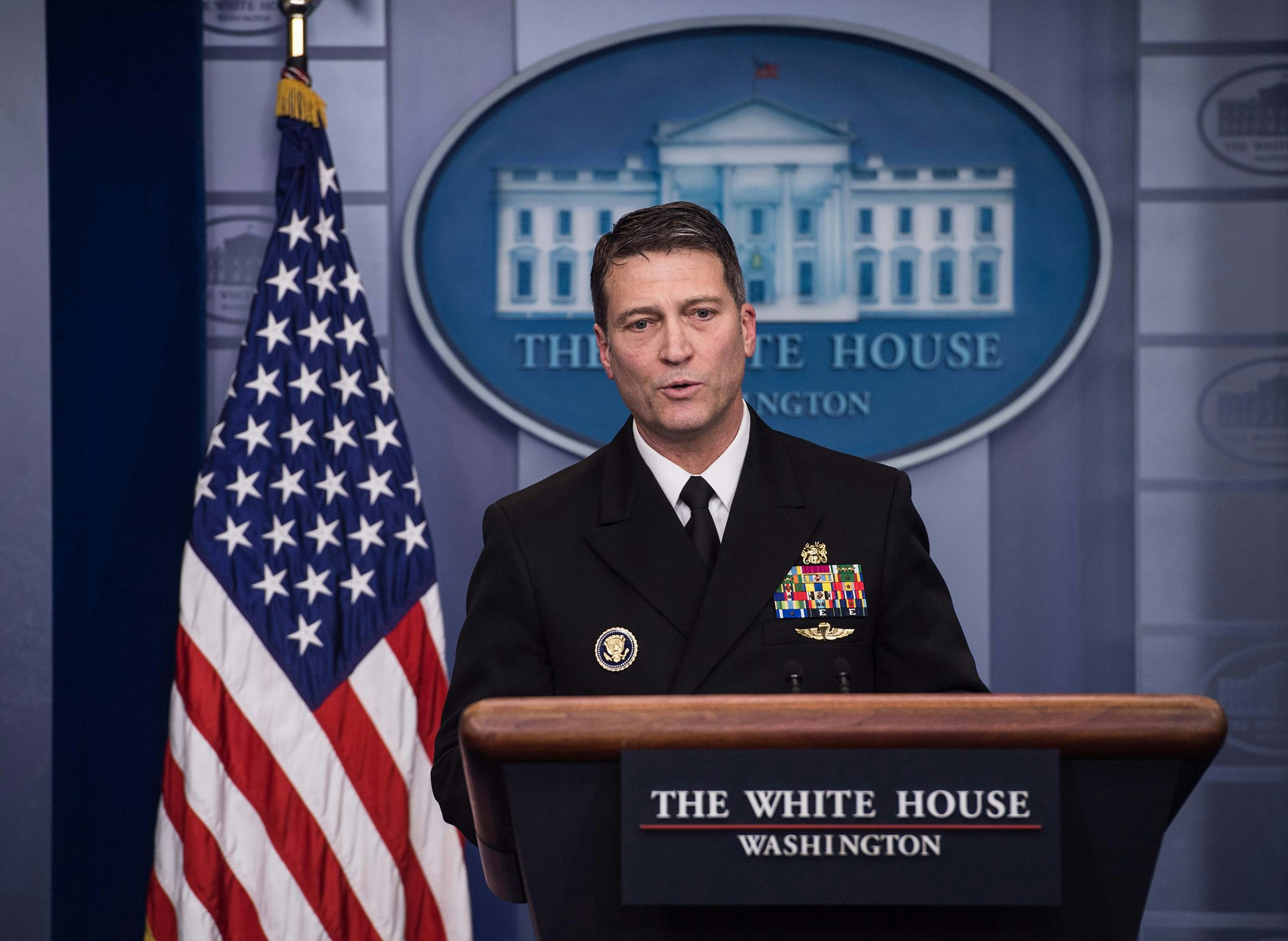 Earlier this month, Congresswoman Barbara Lee became the latest official to challenge Shulkin on why he hadn't changed the VA's cannabis policies already. She asked that the department allow its physicians to write recommendations for medical cannabis in states where it's legal.
The VA issued a directive in December stating that their physicians are barred "from completing forms or registering Veterans for participation in a State-approved marijuana program…to comply with Federals Laws." This directive can make it difficult for veterans to seamlessly integrate cannabis with their other forms of care.
Jackson must retire from active duty before he is confirmed as the new Veterans Affairs Secretary. In the meantime, Robert Wilkie, an undersecretary at the Defense Department, will serve as acting secretary.