Only hours after the Department of Justice rescinded the document protecting legal marijuana states from federal law enforcement agencies, Vermont has become the first state to pass a marijuana legalization bill through its legislature.
In a vote of 81 to 63, Vermont's State House of Representatives passed a measure which would allow its citizens to possess up to one ounce of cannabis and cultivate up to two mature plants at home for personal use by adults over the age of 21.
The legislation now heads to the state Senate where it is expected to be passed onto the Governor Phil Scott who has indicated that he would sign the bill into law. This would be the first time any state has passed a recreational marijuana law in this way.
The eight states and the District of Columbia, which currently have legal recreational marijuana have all legalized through a direct vote from their citizens.
In his State of the State address on Thursday, Governor Scott expressed some concern that cannabis was the biggest news story in Vermont last year.
"Imagine how it must seem to a family who's struggling to get by," Scott said, "who can't afford to pay their property tax bill, to turn on the news and hear that the marijuana debate was ranked Vermont's number one news story of 2017."
The state's lawmakers were expected to pass a legalization bill late last year but ran into some last-minute roadblocks which delayed the process. Both the State Senate and House approved an earlier version of the bill, but it was vetoed by the governor in order to make a few changes.
The governor is known to be wary of commercial sales of marijuana, which the first version of the bill had mentioned and opponents of legalization tried to add; knowing that Scott would veto it. Now that those sections of the bill have been removed, it is ready to be voted on again.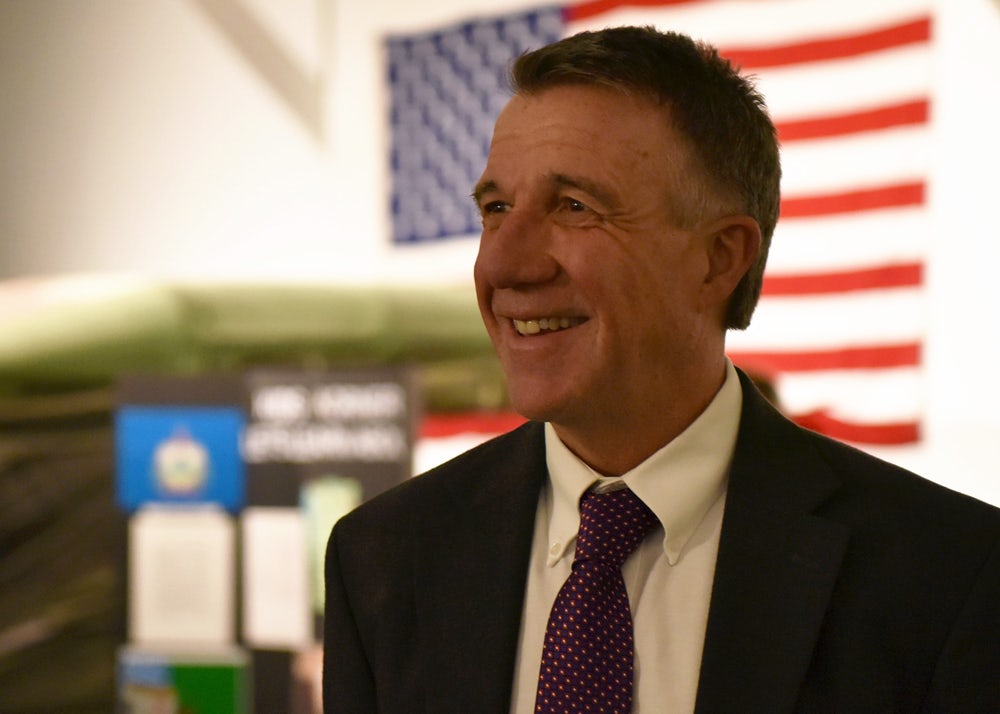 Vermont Marijuana Legalization: You Can Only Grow Your Own
Through an executive order drafted just before the new year, the Governor created his own commission to explore the potential sale of cannabis in stores.
Having passed an earlier version of the law last summer, the Senate is expected to support the bill when it reaches the floor, meaning that Vermont could legalize by the end of January.
"It's not a high priority for me, but I did make a commitment that I was supportive of the bill that was put together," Scott told Vermont Public Radio (VPR) in December adding that he was "comfortable" with signing the bill.
A statewide poll conducted by VPR found that 55 percent of the Green Mountain State supports legalization.
"The political courage of Vermont's lawmakers to break with nearly a century of legislative stagnation should be interpreted as a siren call in the halls of the state legislatures nationwide as well as the U.S. Capitol," said NORML Political Director Justin Strekal.
As for a potential federal crackdown, Attorney General Jeff Sessions has left that decision to local US attorneys. In the case of Vermont, US Attorney Christina Nolan has declined to comment on the states effort to legalize but has hinted to the Burlington Free Press that her office may not have the resources for a crackdown saying, "We're going to use the principles we've long used in all drug cases to prioritize our finite resources."