Now that Vermont has become the first state to legalize recreational marijuana without allowing the sale of it, the biggest question on everyone's mind is: what's next? How does this grow-your-own system really work and what does this mean for other states—like neighboring New Hampshire—who want to do the same thing?
Is there going to be enough weed?
The short answer is yes.
With the announcement of no retail sales, it's understandable that some are worried about a lack of access. Will Vermont and New Hampshire become the next Nevada and Alaska? The long answer is a closer look at the shortages in these states reveals the logic of lawmakers in the New England region: a slow and steady approach as opposed to one of trial and error.
When Alaska and Nevada legalized recreational marijuana last year, they quickly ran out of product despite having retail options available. Retailers in Nevada were sold out in just under a week while some Alaskan dispensaries had to close their doors for months.
The problem in both cases was a lack of foresight from lawmakers. In Nevada, the 47 dispensaries which were licensed and ready to go had to wait for the state to issue distribution licenses to bring the weed from the grower to the retailer. The state didn't really run out of weed so much as it ran out of delivery trucks. For Alaska, the issue was far simpler. The government hadn't approved enough growers licenses and those which were approved had severely limited space to grow.
"I'm hard-pressed to believe that anyone in Vermont or New Hampshire has had much issue acquiring marijuana over the past half a century," Erik Altieri, Executive Director NORML told Herb.
For the time being, Vermonters who know how to grow at home will be allowed to do so in a way which should provide them with more than enough. As for Vermont's 4,400 medical cannabis patients, the state law allows no more than five dispensaries and a sixth after the program exceeds 7,000 registrants.
The bottom line is, so long as it's grown properly, the state shouldn't experience a shortage. But what about those who can't grow their own? Unfortunately, they may be stuck with the black market through no real fault of their own.
What will happen to the black market?
Nothing, for now.
"The Vermont law, quite honestly, does not do much to eliminate the black market," says Altieri, adding that the current model is only a first step, albeit an important one.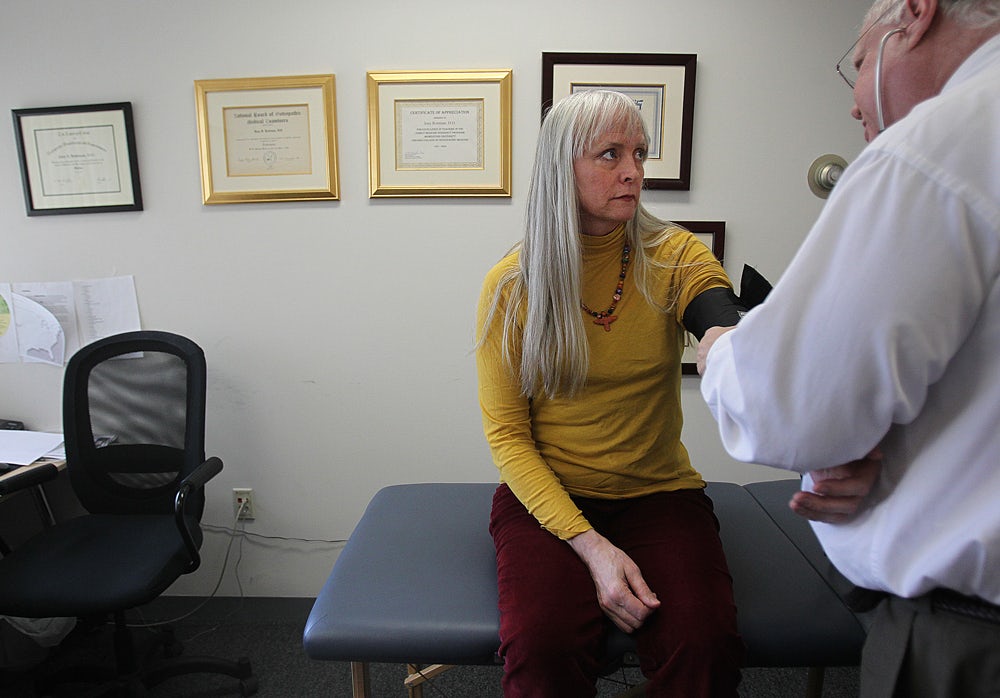 For those who can't grow their own, the black market will likely continue to be their go-to choice with the added alternative of out-of-state retail stores which will open in neighboring Massachusetts in July. It's an issue the state will have to address—and quickly—if they want to cut down on illegal imports from out of state which are against federal law.
What can you do and when?
The most important thing to know is that the Vermont law doesn't take effect until July 1, 2018. So while all the legislative hurdles have been cleared, Vermonters are still months away from being able to roam the streets without fear of prosecution.
In New Hampshire, legalization has yet to hit the Senate floor, but is expected to do so very soon. It's likely that lawmakers there will be watching Vermont closely because their legalization bill is so similar.
The difference is in possession limits. In Vermont, residents will be able to have up to two mature plants with a public possession limit of one oz while New Hampshire is expected to allow up to three mature plants with a public possession limit of ¾ oz.
Of course, the first thing that comes to mind is, 'that's ridiculous, one plant can easily produce more than the legal limit,' but these limits will only apply outside of the home.
So will there eventually be retail sales?
Most likely. Experts believe that lawmakers are simply moving forward with caution, likely to avoid messy negotiations like California and shortages like Nevada.
"Most lawmakers in Vermont and New Hampshire are not more opposed to regulating retail sales than they are to allowing home cultivation," says Karen O'Keefe, Director of State Policies at the Marijuana Policy Project.
Vermont's legislature previously approved a version of their legalization bill which included retail sales, but they had to scrap it when they encountered pushback from Governor Scott's office. So there's reason to believe they would be open to allowing retail sales in the future. More importantly for the state's government, the tax revenue that a retail market can offer is too good an opportunity to pass up.
Altieri and O'Keefe both believe that the legalization fight is far from over in Vermont. The next step will be to figure out a retail model that works for that state. "In the meantime," says O'Keefe, "there was no reason to delay approving personal possession and cultivation."
In fact, both Vermont and New Hampshire have commissioned task forces which are expected to recommend the best retail approach for each state. According to O'Keefe, if pressure is kept on the government to make this issue a priority, Vermont can expect to see its first storefront by next year and New Hampshire will follow by 2020.