Vermont is only weeks away from legalizing marijuana for adults 21 and older, according to top elected officials.
House Speaker Mitzi Johnson, a Democrat, said "it likely will pass in early January," reports Forbes. "We do have agreement with the governor and with the Senate on what the bill currently says," Johnson added.
Governor Phil Scott, a Republican, said he's "comfortable" signing a bill into law in early 2018 to legalize cannabis.
Characterizing it as a "libertarian approach," Gov. Scott said he's OK with allowing adults to possess up to an ounce of pot, as well as grow several plants. "I made that commitment," he said. "That was something I was comfortable doing." But unlike other legal states, Vermont would enact a "noncommercial" form of legalization. There would initially be no licensed stores where consumers could buy weed.
The governor backed a similar plan last spring, but Republicans in the Vermont House used procedural tactics to delay its consideration, reports VPR. Scott had initially vetoed a bill passed by the Legislature, laying out a few changes he wanted lawmakers to add in order to win his support.
The Senate quickly acted at the time to make the requested revisions, but the House didn't get it done during a short special session over the summer. Because the Vermont Legislature operates on a biennial, basis, that bill, House Bill 511, is still alive—and it's just one House vote away from landing on the governor's desk.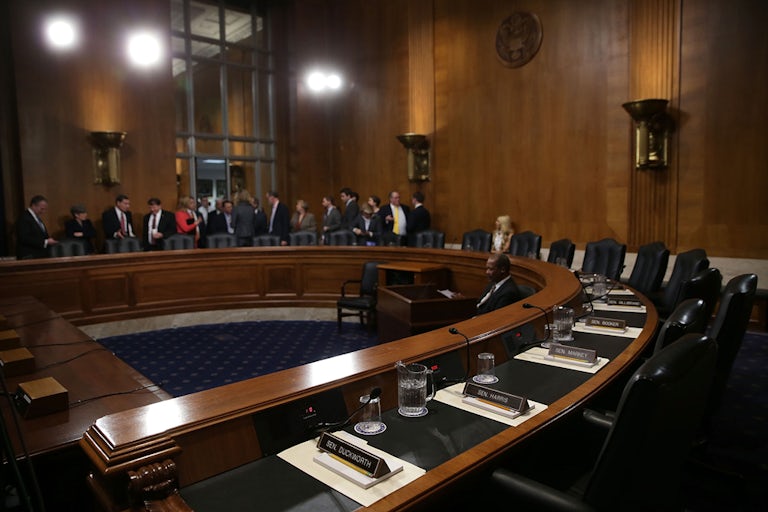 Tri-Partisan Consensus
Just in case all of that left any doubt, Senate President Pro Tempore Tim Ashe of the Progressive Party said he and his fellow Senators "look forward to working with the governor to make sure that that bill gets to the finish line."
That means we have a tri-partisan consensus that marijuana should be legal for adults in the Green Mountain State, folks. Beyond that, it means Vermont will likely become the very first state to end marijuana prohibition by an act of lawmakers in the Legislature, rather than through the voter initiative process. All eight states which have already legalized weed have done so at the ballot box. This is significant because state politicians often don't vote on marijuana bills in a way that reflects the opinions of their constituents.
New Jersey is Lookin Good, Too
In what looks to be a Northeastern rivalry in the making, New Jersey is also considered likely to pass a marijuana legalization bill in 2018.
Incoming Democratic Governor Phil Murphy actually campaigned on the legalization issue. The New Jersey Senate's president said he's "committed" to passing a bill next year.
But Vermont has a lead on Jersey, because the Senate has already passed a legalization bill there. All that has to happen now is one more floor vote in the Vermont House—and that could happen anytime after the Legislature reconvenes on January 3.
The Issue of Impairment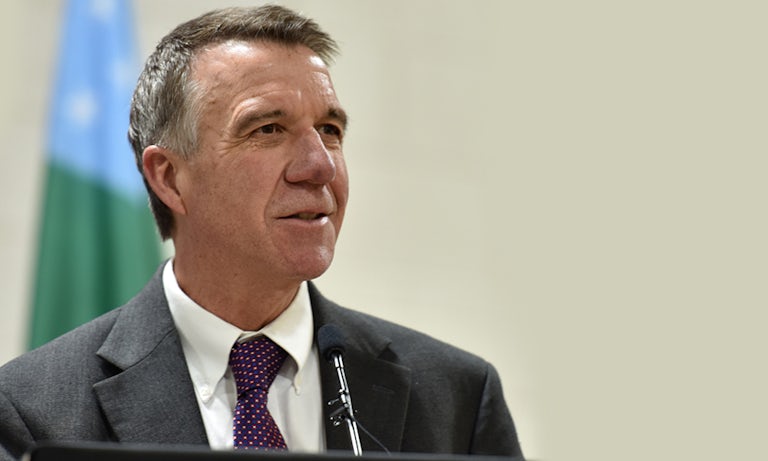 Gov. Scott said Vermont needs to look at the issue of driver impairment—and not just from cannabis, but from alcohol, heroin, and prescription drugs—before he'd support a plan calling for state-regulated sales in stores.
"We have to come up with a way to determine impairment on our highways, regardless of what the substance is," Scott said.
A marijuana task force is supposed to release its driver impairment recommendations in mid-January.
'Noncommercial Legalization'
The Senate version of the bill would create a commission to study possible future commercialization. "We'll be looking into further legislation to really go about this in as thoughtful and responsible a way as possible," said House Speaker Mitzi Johnson.