On Wednesday (Jan. 10), the State Senate of Vermont took some of the final steps toward legalizing recreational marijuana. While every other state that has legalized marijuana so far has done so through a referendum, Vermont is poised to become the first U.S. state to do so through legislative action.
For proponents of weed, Vermont's legal recreational marijuana bill is a benchmark achievement in the nation-wide push to repeal prohibition. "It's an important criminal justice reform to stand up and say the era of prohibition should end and Vermont needs a more sensible marijuana policy," said Laura Subin, who's been pushing for the measure on behalf of the Vermont Coalition to Regulate Marijuana.
One reason legalization through the legislature, rather than ballots, is important is because it forces lawmakers to make their beliefs about marijuana public. With the majority of Republican voters now supporting the legalization of marijuana, Republican lawmakers—who've traditionally opposed marijuana—are now placed in the tough position of changing their beliefs or acting in a way that contradicts the wishes of their constituents. 
The Governor of Vermont, Phil Scott, is among a growing number of Republicans who are now supporting legal marijuana legislation. Governor Scott has already said that he's "comfortable" signing the bill, and is expected to do so once it reaches his desk.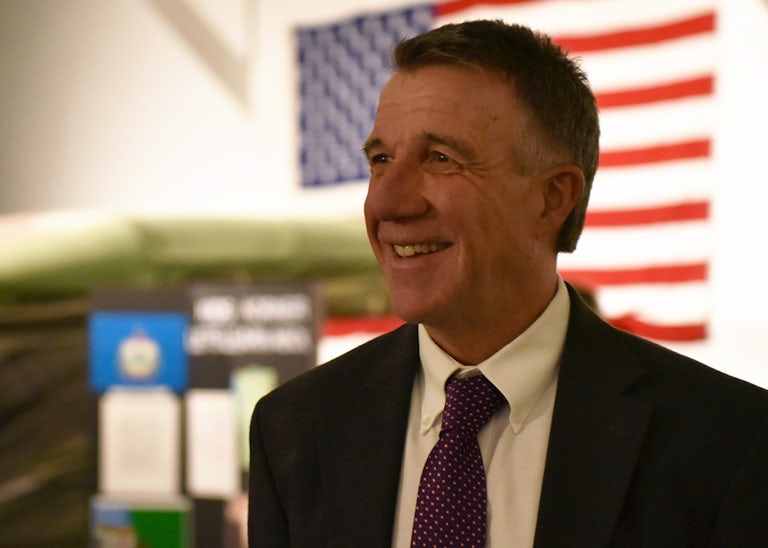 The bill will allow residents of Vermont over the age of 21 to possess up to an ounce of marijuana, and grow two mature—or four immature—cannabis plants in their home. Unlike other states that have legalized recreational marijuana, however, Vermont will not allow for the sale of cannabis. 
The law is expected to take effect on July 1st, 2018. Assuming Governor Scott signs the bill, Vermont will become the ninth U.S. state (not including the District of Columbia) to legalize recreational marijuana. Colorado and Washington became the first in 2012.
Last week, Attorney General Jeff Sessions was widely criticized by members of both parties when he rescinded protections for states with legal marijuana laws, which were established under the Obama administration.

"Now that yet another state has rejected marijuana prohibition, there is even more pressure for Congress to take action to prevent any federal interference from Attorney General Jeff Sessions. It's time for the federal government to respect the authority of states to determine their own marijuana policies," said Marijuana Policy Project interim director Matthew Schweich.
Recently, other New England states like Connecticut, New Hampshire, and Rhode Island have also stated their intent to pass legal marijuana bills through the legislature.