A veteran of the US Army, Miguel Perez Jr., was deported last week to Mexico by Immigration and Customs Enforcement agents several years after being convicted of drug-related crimes. The 39-year-old was handed over to Mexican authorities on March 23 after serving half of a 15-year prison sentence for drug trafficking charges.
Perez, who was born in Mexico, enlisted in the Army after 9/11 and served two tours in Afghanistan from 2002 to 2004. Upon his return, Perez says that he began to use drugs to deal with post-traumatic stress disorder caused by his experiences in Afghanistan. He received a general discharge in 2004 when he was caught with cannabis, but says that he didn't develop a problem with drugs until he returned to the US.
Perez had been living at Lincoln United Methodist Church in Chicago, which is known to provide sanctuary to undocumented immigrants, but he came to the US legally at the age of 8 when his father obtained a visa for a job offer, according to CNN. His green card was revoked in 2010 when he was convicted of charges related to trafficking cocaine. That's when he was sentenced to 15 years in prison, but was transferred to ICE custody in 2016 when the agency began the deportation process.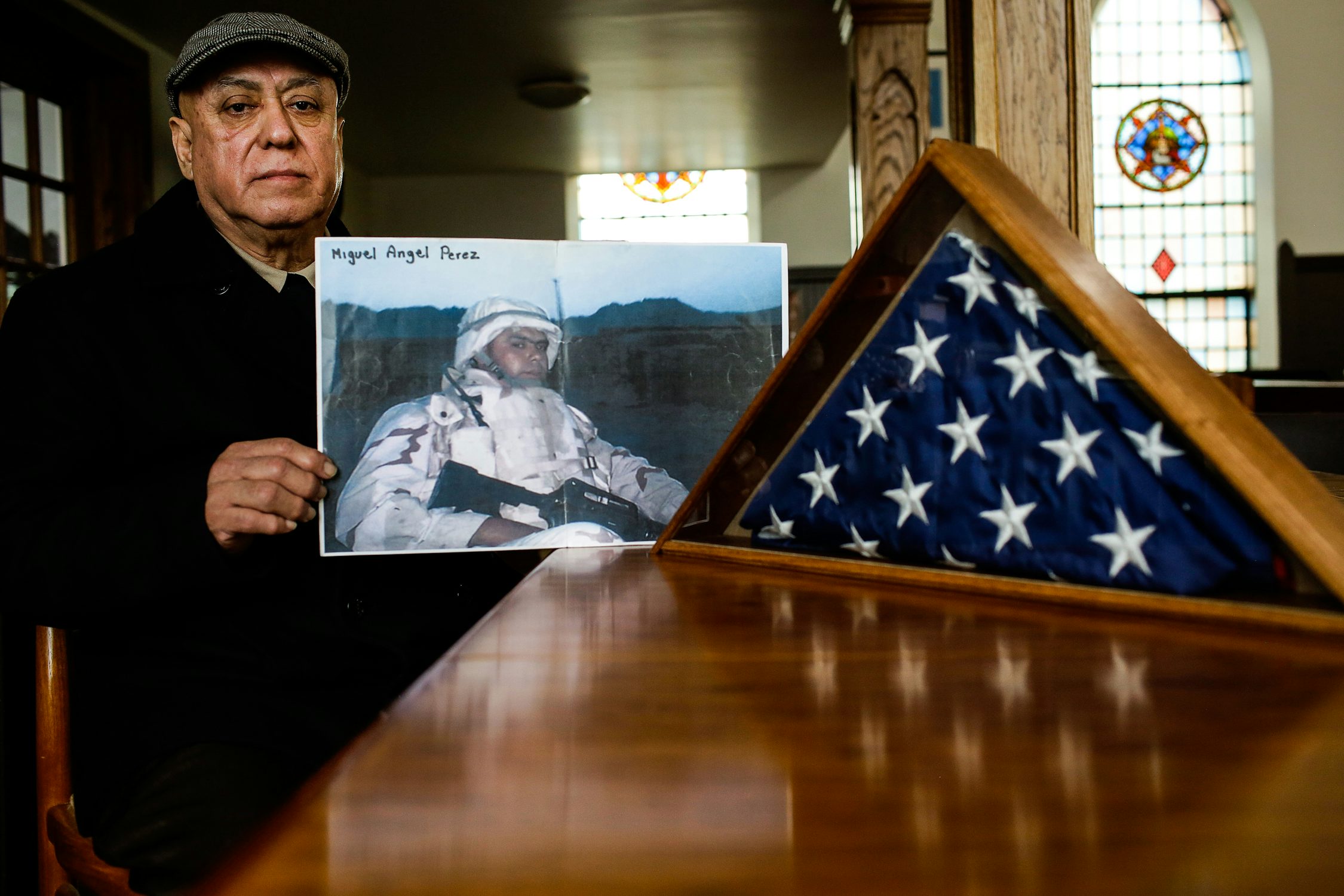 In February, Perez petitioned for citizenship on the grounds that his military service entitled him to mental health treatment in the US. The government normally offers expedited citizenship to foreign members of the military, but in Perez's case that privileged was withheld as a result of his drug charge. Now living in Tijuana, Perez fears that his military experience will catch the attention of cartels and force him to be recruited.
According to a report form The Chicago Tribune, Perez was not given advanced warning of his deportation and was not able to say goodbye to his family before boarding a flight with several other deportees.
"This case is a tragic example of what can happen when national immigration policies are based more in hate than on logic and ICE doesn't feel accountable to anyone," Illinois Democrat Senator Tammy Duckworth said in a statement. "At the very least, Miguel should have been able to exhaust all of his legal options before being rushed out of the country under a shroud of secrecy."