When most people think about anything green in New York City, it is usually Central Park that comes to mind. But the bustling metropolis now has a bit more green in the form of the first-ever medical marijuana advertisements by Vireo Health in the Empire States subway system.
New York state of mind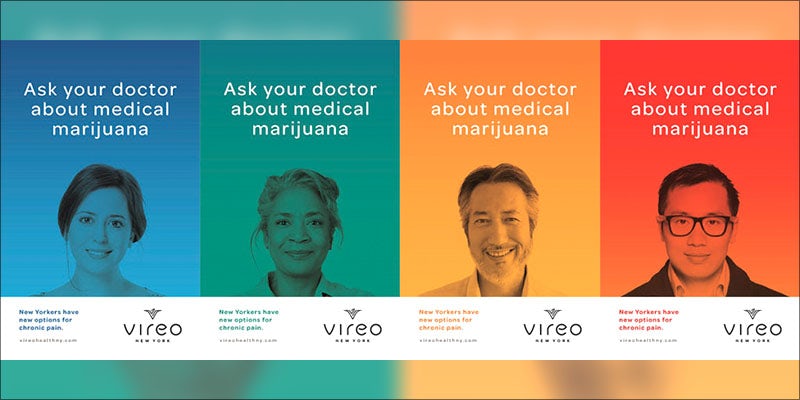 Vireo Health is a group of scientists, physicians and healthcare professionals that have built a comprehensive plan for cannabis-derived medication. It targets what could be prospective patients with the message to "Ask your doctor about medical marijuana."
The posters feature people that are the opposite of the quintessential stereotypical "stoner" that is associated with weed of any kind, all with big smiles on their faces.
As of May 2017, New York's registered patient count has risen to almost 20,000 people, which is bound to rise, when PTSD is added to the state's list of medical marijuana conditions, which is why this campaign from Vireo is so timely.
But Vireo Health's Chief Medical Officer, Dr. Stephen Dahmer, has stated as much, too,
Our 'Ask Your Doctor about Medical Marijuana' message is intended to encourage patients, particularly those suffering from chronic pain, to openly explore with their physician whether medical marijuana could be helpful to them.
Vireo Health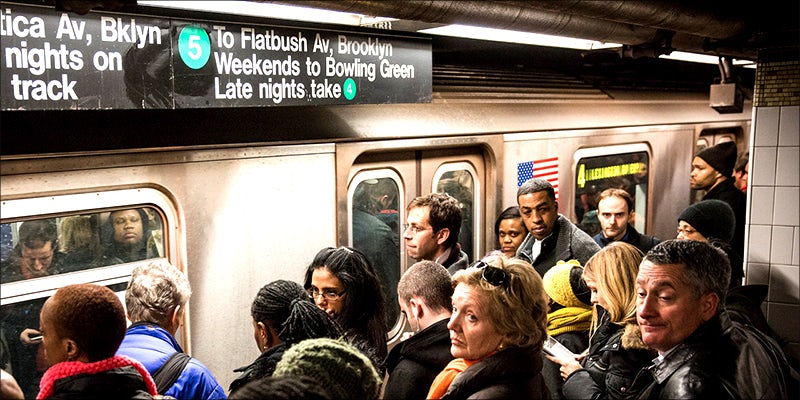 Along with the new additions to the list of qualifying conditions, the state also has plans to license five cannabis companies in the coming months, too. Although, Vireo Health was one of four companies to co-sponsor a lawsuit, in an attempt to block those new licenses.
The company hopes that those New Yorkers, who are able to do so, will visit their doctor and then go on to purchase the medical cannabis at Vireo instead of the four fully integrated licensed dispensaries in New York.
But, as the company's press release states, it's also about helping stop the stigma involved with medicinal marijuana,
Advertising in the New York City subway system will not only help increase public awareness about medical marijuana among millions of riders, but also combat the lingering stigma associated with its medicinal use by advertising alongside more traditional healthcare and consumer products.
Times are a-changing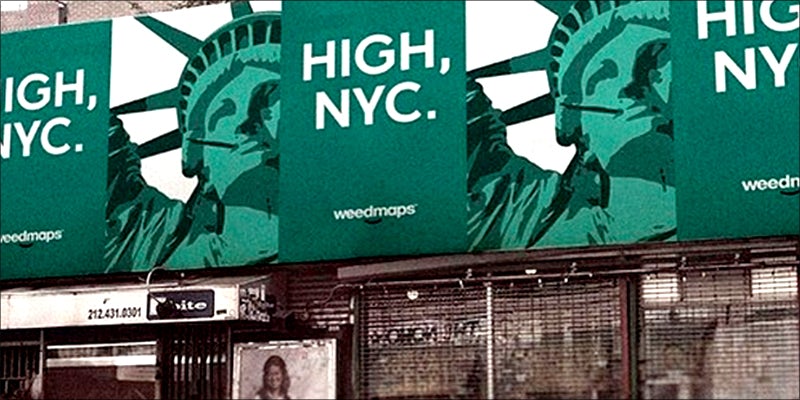 Along with helping remove the said stigma involved with cannabis products, the campaign is also historic, being one of the first weed-centric advertisements in New York City's subway system.
Back in 2014, Times Square pulled a Weedmaps video advertisement spot from appearing on its massive screens, said to be worth a cool 50K. Since the removal, there have been other cannabis advertisements appearing around the city, including more from Weedmaps, but, according to Vireo, this campaign is the first time that such ads have been seen in the subway.
The posters will not just let people know there are other options, but it also helps bolster the states previously flailing medical marijuana program, too.