A 69-year-old Virginia Beach man was arrested and charged on Friday (March 23) for threatening to kill a Congressman who supports giving states the freedom to make their own marijuana laws.
The man, Wallace Grove Godwin, threatened to kill Republican Rep. Scott Taylor at a campaign event on Saturday, according to court records. Calling himself a "natural born conservative," Godwin is a staunch opponent of cannabis legalization.
"Scott is having an event this Saturday. I am going to get my shotgun and do something about this. I will just handle this myself," Godwin said, according to an affidavit filed by Capitol Police officer Gerren Stith. Godwin then went on to threaten two of Taylor's staffers.
Last year, Taylor co-sponsored legislation, introduced by fellow Virginia Rep. Thomas Garrett, that would remove cannabis from Schedule I on the Controlled Substances Act and allow states to decide for themselves whether they want to legalize cannabis. In November, Taylor also signed onto a letter sent to leading members of Congress urging them to make sure that the Rohrabacher-Blumenauer protections for medical marijuana states be included in the 2018 budget.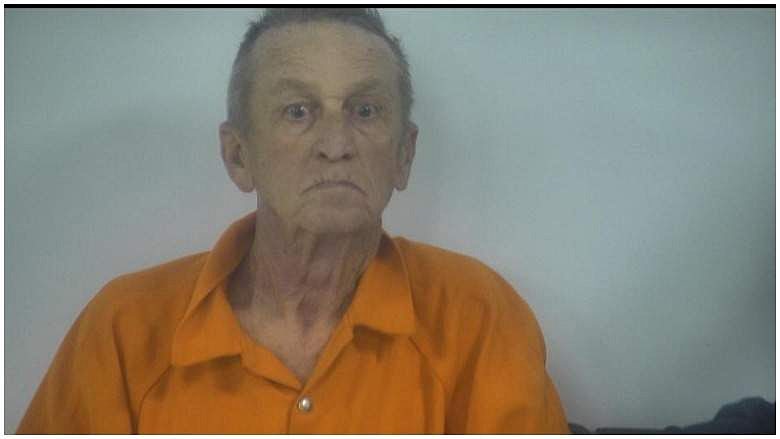 The threat was reported on Thursday, March 22 when Godwin spoke with staffers at Taylor's Virginia Beach office while the congressman was out. Police arrested him when they determined that he had a concealed carry permit and the threat was considered credible.
Diagnosed with dementia in June, Godwin's defense argued on Tuesday (March 27) that he should be released from custody until his next court date. But Magistrate Judge, Robert Krask, thought otherwise and ordered that Godwin should remain in police custody, citing "obsession, repetition and escalation" in his past behavior toward public officials.
Godwin is known for visiting Taylor's Virginia Beach office every week. He also reportedly blocked Taylor in a parking garage a year ago when the two came face to face and exchanged words. A month before the incident which landed him in jail last week, Godwin also threatened to kill Virginia Beach Mayor Will Sessoms over poor road conditions in front of his home.
In 2017, Godwin filed a lawsuit against the federal government in which he represented himself and demanded $500 million in damages.
"Marijuana has been altering the minds of the American people since the early 60s," Godwin wrote. "Check my facts! This is the FACT!"
The case was dismissed in October because the judge felt that Godwin lacked sufficient cause to sue.
"People need to calm down and realize you're not going to agree with everybody," Taylor said at a press conference, addressing the threats to his life.