Earlier this month, for the first time, the Washington State Liquor and Cannabis Board (WSLCB) issued an emergency suspension for a cannabis producer, citing an urgent threat to "public health, safety, and/or welfare." That threat? A large grow operation in Tacoma suspected of selling their cannabis to black markets across state lines, a mounting concern in the Pacific Northwest.
Amid stiff competition, prices for legal pot have dropped significantly in Washington and Oregon, with growers sometimes getting as little as $100 a pound for their products. Many growers complain that they can't stay afloat, so it's no surprise that getting $4000 a pound in Chicago is too much of a temptation for some to resist. 
The problem is especially acute in Oregon, where a number of people involved in the legal cannabis industry have been caught carrying lots of pot across state lines. Oregon's U.S. Attorney, Billy Williams, invited his peers in the region to a summit recently to discuss what he described as an alarming oversupply of cannabis in the state, something he says is directly responsible for diversion. In Washington, on the other hand, there have been few high-profile busts. Until now.
On July 13, WSLCB enforcement officers seized a whopping 2569 cannabis plants, 1216 clones, 375.8 pounds of frozen flower, 3423 half-gram pre-rolls, and 97.5 pounds of loose flower from Refined Cannabinoids in Tacoma, all without legally required traceability tags. Washington, like all states with legal cannabis, uses seed-to-sale cannabis tracking software to prevent diversion and maintain quality control. Though Washington has had a few hiccups with their system recently, Brian Smith, the WSLCB's director of communications, said it was currently up and running and there was absolutely no excuse for a licensee not to tag their plants.
Smith described the suspension as an "extraordinary act," but one that was definitely warranted. Not only did officers discover loads of untagged product, they also found direct evidence that the business was trying to sneak untagged product off the premises. "There's video surveillance of an employee taking product out in a bucket and someone coming late at night and taking the bucket out and driving off," Smith told Herb. 
Additionally, officers noted that one of the flower rooms had a carefully arranged perimeter of properly tagged plants surrounding an interior of untagged ones. "This appears deceptive," wrote WSLCB enforcement commander Jennifer Dzubay in the agency's official report. The bucket shenanigans and untagged cannabis were discovered after the WSLCB followed up on a complaint, leading enforcement officers to conduct a site visit. "People in the industry, they tell on each other," Smith said. "We follow up with every complaint."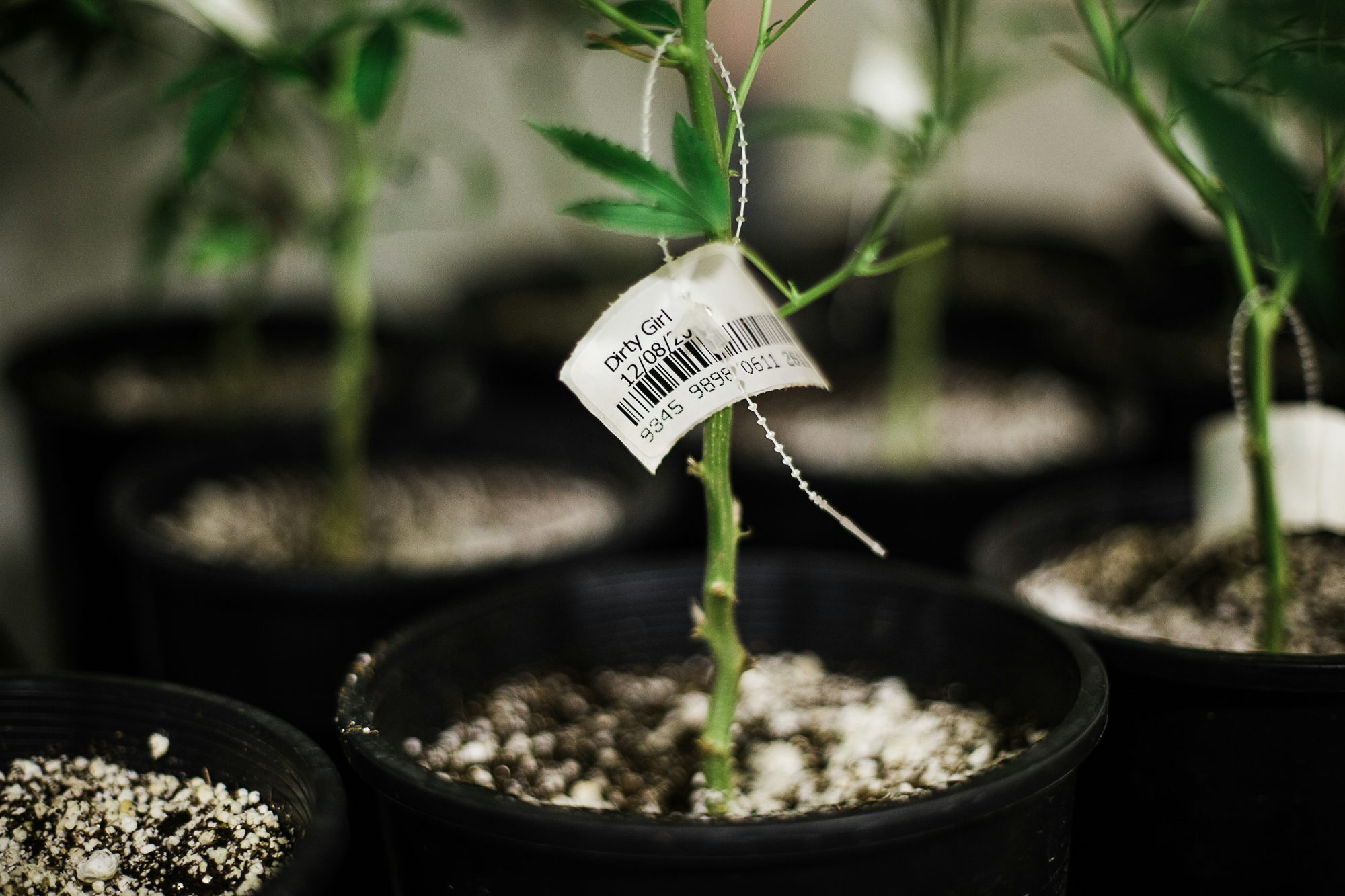 Another Washington grower, who asked to remain anonymous, put it less charitably to the WSLCB, saying that they never would have discovered the problem on their own. 
Indeed, the WSLCB's report says that "There has been a partner dispute for a few months," and confirmed that owner Johnathan Barnett had called in the complaint, telling enforcement that his partner Boris Kogan had locked him out of the building and was committing diversion. Barnett claimed to know nothing about what was required under traceability, while Kogan blamed Barnett for the untracked products. Unfortunately for both, the state didn't really care who did it. WSLCB is actively terminating their license and turning their findings over to county prosecutors to consider criminal charges. 
Asked if this bust is indicative of an unchecked diversion problem in Washington, Smith said that while the potential for diversion definitely exists, he feels that his agency has it well under control. "You could argue that Washington is the most tightly regulated state in the nation, we think that's probably the case," he said.
The state is currently contracting BOTEC, a California-based research firm that has done a number of studies on the Washington cannabis market, to do a new study on whether supply and demand are mismatched. That said, even if every Washington grower had a legal place to sell everything they grew at a fair price, the allure of easy money out east might still lead some astray. People have been selling cheap West Coast weed for high prices in New York since long before legalization. And despite WSLCB's claims, some growers say it's not that hard to get away with. 
Alex Cooley, owner of Seattle's Solstice Cannabis, said that, while he's never been tempted, "It's not hard to divert." In his estimation, the Tacoma incident is probably indicative of more extensive illegal activity than a few misplaced buckets of trim.
"We still don't have a single smoking gun incident of [a group] in a trap house, loading up a vehicle with 500 lbs, double vac sealing it, wiping it down with alcohol, two sets of rubber gloves on," he concedes. But, he adds, it's probably out there. And it's entirely possible that's where TRC's products were headed. "If there truly was a perimeter of tagged plants in a room, and all the interior plants were not tagged, that's sophisticated. That was intelligent."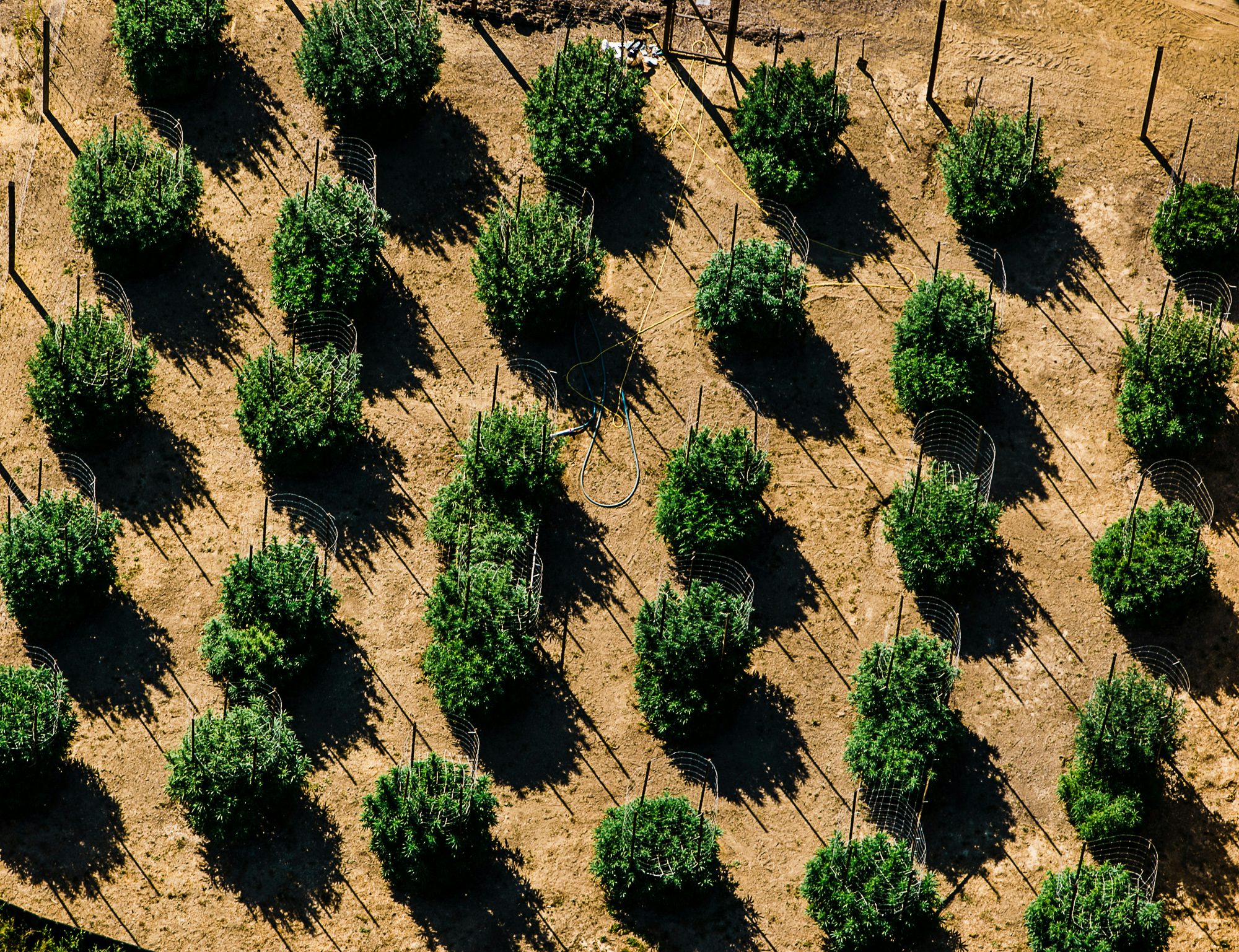 In eastern Washington, many cannabis farms operate in groups of "pens," several different licensees grouped together in a cluster of black-slatted chain link fences and security cameras. Some audacious black marketeers have taken to joining these pens just to pose as legitimate licensees, essentially hiding in plain sight.
"One of these out east, the story is that all of a sudden—boom—everything's gone," Cooley said. "Everything is harvested and everyone is gone. People are like, What the fuck happened there?  Turns out, staters and WSLCB found them literally just east of Spokane in a semi-truck full of chopped weed."
It's hard for the WSLCB to catch farms like that, Cooley said, because the grows don't even exist in Washington state's records and "they don't even have the time to visit the list of grows that they already have." Smith noted that, under the new traceability system, enforcement agents would no longer perform customer service for licensees, enabling them to focus completely on analyzing cannabis data to spot anomalies. Cooley applauded that as a part of the solution but stressed the importance of in-person visits to corroborate those numbers. Anyone familiar with the traceability system in Washington, he said, could pretty easily work around it. 
He also cautioned that, as long as demand exists in non-legal states, there will always be people willing to take the risk of diverting. But while Cooley is no stranger to the swashbuckling lifestyle of an illegal cannabis dealer, having been a member of the pre-legalization Washington market himself, he doesn't see any place for it today.
"From a business perspective, as a capitalist, yeah I'm pissed off," he said. "I'm here engaging in legitimate business. From an activist perspective, I'm still pissed off. Because it puts the whole system in jeopardy." The Cole Memo—which protected state-legal businesses from federal prosecution—is long gone, but one of its eight mandates specifically tasked legal cannabis states with preventing diversion to non-legal states. And Williams made it clear that, post-Cole Memo, it's still a major priority for the federal government. 
"I think we're doing our best as a state to be able to demonstrate to the federal government that we're doing it responsibly," Smith said. Until cannabis is legal at the federal level, there's not much else they can do.