As the world makes progress in its attempts to end the 'War on Drugs' and expand the cannabis industry with legalization and decriminalization for medical and recreational users, the UK finds itself in a sort-of stand still between government and residents.
On October 12, 2015, an online petition created by James Richard Owen to make the production, sale and use of cannabis legal, reached the Parliament debate floor. The petition now standing at well over 236,000 signatures states:
"Legalising cannabis could bring in £900m in taxes every year, save £400m on policing cannabis and create over 10,000 new jobs.

"A substance that is safer than alcohol, and has many uses. It is believed to have been used by humans for over 4000 years, being made illegal in the UK in 1928."
In response to the petition the government declared:
"The UK's approach on drugs remains clear: we must prevent drug use in our communities; help dependent individuals through treatment and wider recovery support; while ensuring law enforcement protects society by stopping the supply and tackling the organised crime that is associated with the drugs trade. The Government will build on the Drugs Strategy by continuing to take a balanced and coherent approach to address the evolving challenges posed."
Basically, they state it's a "no-go"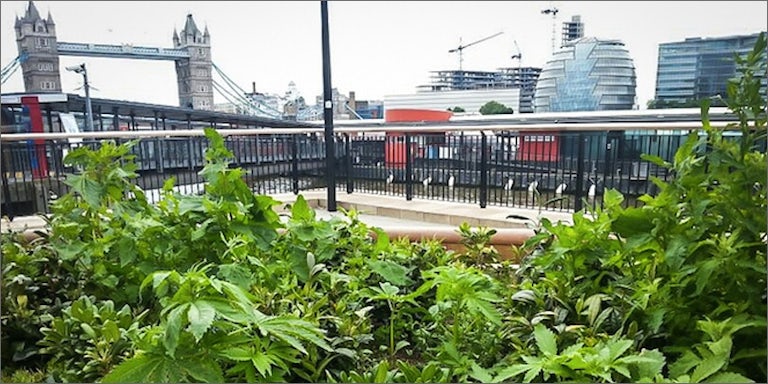 UK government claims that legalization would send the wrong message to those people who do not use drugs and those who are at risk. Among other things, the response from parliament makes it clear that despite the potential benefits and the opportunity to raise revenue through taxation, the costs of health services, administration and law enforcement would require a greater budget. Making it clear that a projected  900 million British pounds in yearly tax revenue just isn't enough.
New Party People In The House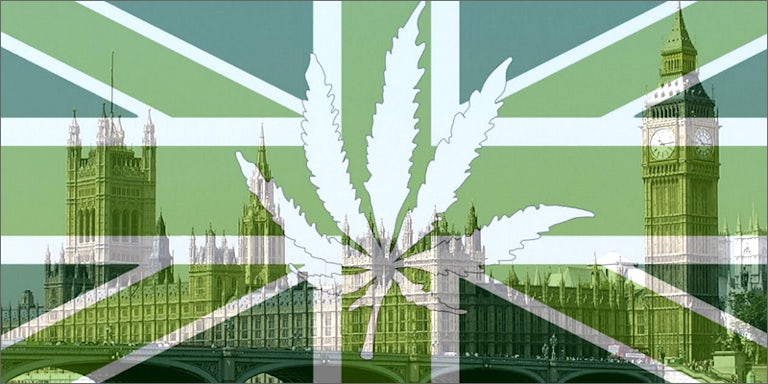 But the petition to parliament for legalizing cannabis in the UK is only the beginning. Joining the force of those seeking to legalize cannabis in the UK and end the 'War on Drugs' is a new political party called CISTA (Cannabis is Safer than Alcohol). In their online manifesto, CISTA declares that the UK public policy is "radically at odds with the rest of the world and the consequences are borne by taxpayers, individuals, and wider society. CISTA is proposing a new approach to drug reform, starting with cannabis, one that is evidence-based, cross-party, humane and non-partisan."
Among many sound arguments, the manifesto states examples from around the world of countries taking a different and more effective approach on drug policy. In places like Spain, Uruguay, Portugal and Australia, new decriminalization and legal regulation policies are changing the face of the game. Alongside other measures, these policies have been introduced to promote public health, education, and prevention of drug abuse.
C.I.S.T.A: Cannabis Is Safer Than Alcohol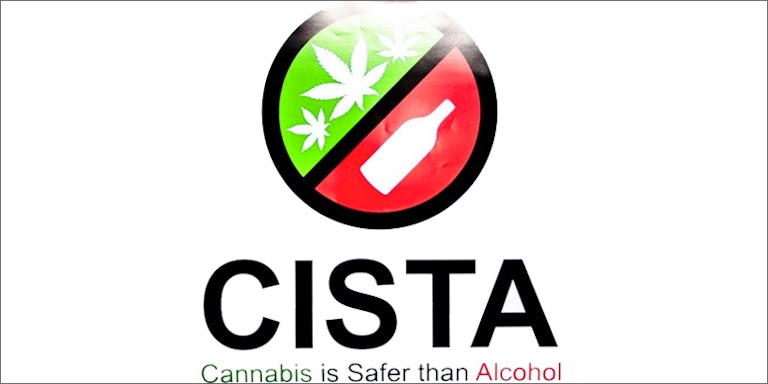 CISTA was registered as a new political party in March 2015. They are the largest pro-drugs reform single issue party to stand at a UK General Election in history and the first to have candidates in the four nations that make up the United Kingdom. Without a doubt, this is the party to keep our eyes on. Despite setbacks in the past on reviewing and changing drug policy in the UK, hope remains. CISTA plans to make a strong movement, "one that can draw upon and be inspired by the success of drug reform campaigns around the world."
The party was inspired by the decision to legalize the recreational use and sale of marijuana in US states like Colorado and Washington. Paul Birch, one of CISTA's members was quoted saying:
"In Colorado the basis of their campaign was to juxtapose cannabis and alcohol. They knew that once they moved people to understand that it was safer, then people would be happy to legalize it."
It's safe to say that although a major change in political policy is yet to come in the UK, a conscious shift is already occurring in the population. Asked whether they support the legalization of cannabis in the UK, 44 percent of those polled said they did while 42 percent are opposed to such a move (with 14 percent undecided), according to a YouGov poll commissioned by CISTA. It seems that about half the population is pro, or against cannabis legalization making the matter a bit complicated than it should be. But these complications, in my opinion, show that the people take these matters into serious consideration and will eventually make the best decision for themselves and their country.
Change, When Will It Come?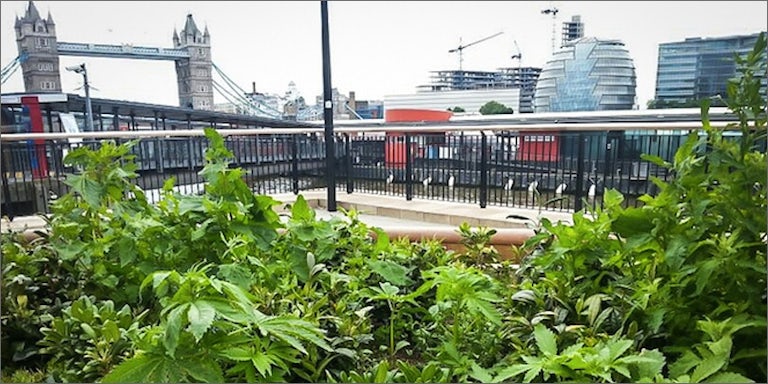 What will it take for cannabis to become legal in the UK? And more importantly, when will this change come? If we look at the history of Colorado and their long road to legalization we can clearly see some parallels. Cannabis was first criminalized in Colorado in 1917. In the UK, cannabis was criminalized and deemed illegal in 1928 as an addition to the Dangerous Drugs Act of 1920. And since then, the road has been pretty much the same for both places. It seems like one simply has to catch up to the other and this is why it is no surprise that the cannabis activists of UK are taking a page from Colorado's legalization playbook. That first step being; awareness. If the pro-cannabis organizations can make the people aware of the benefits of legal cannabis, it will not take very long to change the vote.
According to a Quinnipiac University poll released July 21, 2014, Coloradans continued to support the state's legalization of marijuana for recreational use by a margin of 54–43 percent. In comparison to the opinion of UK voters, that is only a difference of support from the people by about less than 10%. If those 14% that "undecided" in the UK poll can be made aware of the complete list of benefits from legalizing cannabis, the change would be imminent. The focus now shifts to a very important question: How will the people be made aware of the fact that Cannabis Is Safer Than Alcohol?
Do you have an opinion or a suggestion on this debate that you would like to share? Do you already form part of a pro-cannabis activist group and would like to share your opinion with us? Let us know! Drop us a line on social media or leave us a message in the comments section below.