On October 17, Canada will finally legalize recreational cannabis, marking the end of nearly 100 years of prohibition. But that doesn't mean Canadians will immediately be able to find legal cannabis on every corner. Each province and territory will have their own regulations, and not all of them will be equally prepared with cannabis storefronts. 
Here's what you can expect from each province and territory on that upcoming historic Wednesday in October.
Where to Buy Legal Weed in BC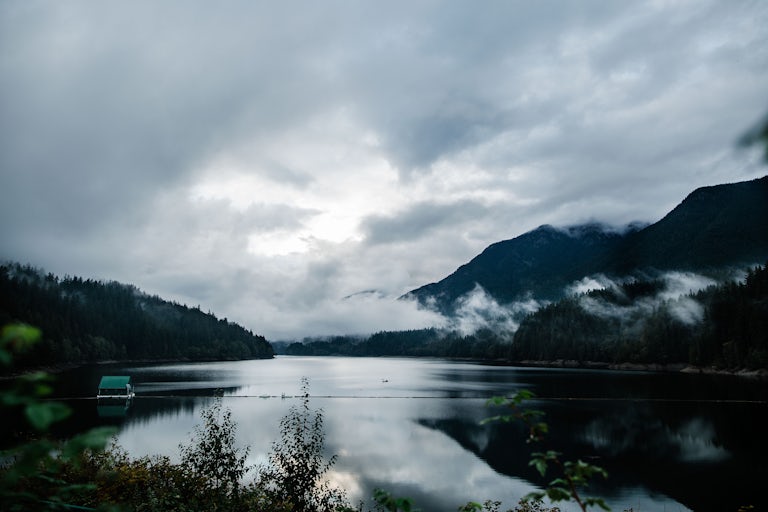 In British Columbia, the newly established Community Safety Unit—proposed by the NDP government to enforce new regulations under the country's new legal cannabis law—plans to crack down on illegal cannabis retailers. But only after the province's legal framework is more firmly established.
On October 17, there will only be one legal cannabis store in British Columbia, located deep in the province's interior, in the city of Kamloops. This city has a population of barely 80,000 inhabitants and is far from the most populous area of the province.
This means the majority of the province will likely continue buying from the many well-established grey-market operators that heavily populate B.C.'s major metropolis area. 
Those living in B.C. will also be able to legally purchase cannabis online through the B.C. Liquor Distribution Branch.
Other storefront legal cannabis retailers will likely be licensed and put into operation over the coming months. The minimum age to purchase cannabis in B.C. is 19 years old. Only cannabis flower, seeds, oils, and smoking paraphernalia will be available for purchase. 
Where to Buy Legal Weed in Ontario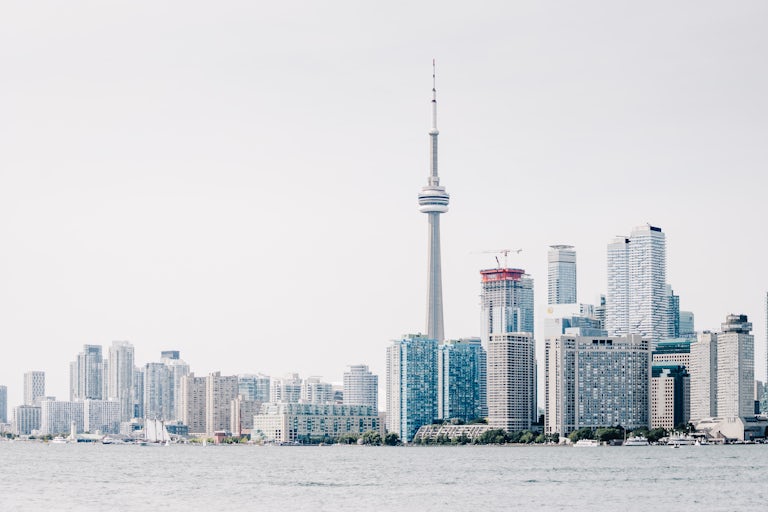 While Ontarians were originally anticipating a roll out of exclusively government-run retail cannabis stores, the province's new Premier Doug Ford recently announced that he would be allowing some private cannabis stores to remain in operation. The exact details as to which of these private stores will be legally operating come October 17 is foggier.
So far, the only sure thing is that Ontarians will be able to purchase legal cannabis online come October 17.
The government also plans to roll out 40 government-run stores, called Ontario Cannabis Stores, by the end of 2018. Only four locations for these stores have been announced so far, which includes only one in the city of Toronto.
You will have to be at least 19 years old to purchase cannabis in Ontario.
Where to Buy Legal Weed in Nova Scotia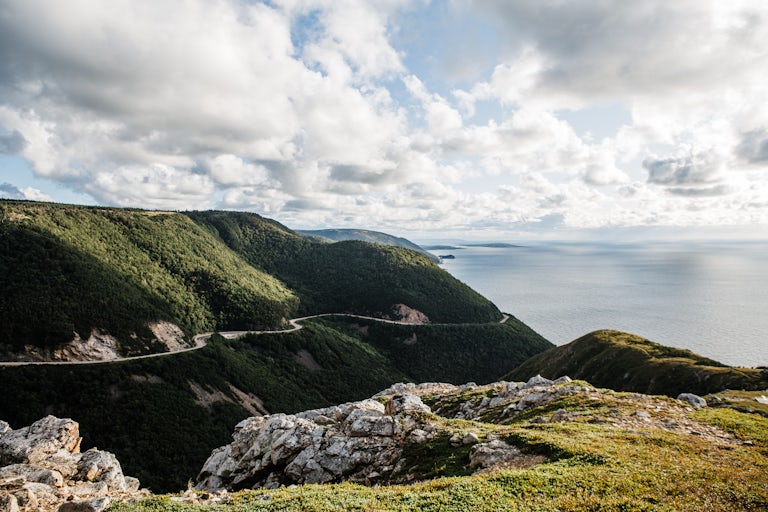 In Nova Scotia, adults 19 years or older will be able to purchase cannabis from government-run retail locations, beginning on October 17. On this date, 12 of these stores, operated by the Nova Scotia Liquor Corporation, will be in operation.
These retailers will mostly be based out of Nova Scotia Liquor Corporation alcohol stores themselves, which will now feature their own cannabis section behind frosted glass doors. More than 70 different cannabis strains will be available for purchase at these locations.
Where to Buy Legal Weed in Newfoundland and Labrador
On October 17, those living in Newfoundland and Labrador will be able to make cannabis purchases online and in person.
Online cannabis purchases can be made through the Newfoundland Labrador Liquor Corporation's new e-commerce website. The province will also be rolling out more than 20—and potentially as many as 30—retail cannabis storefronts for October 17, where you can make cannabis purchases in person. The St. John's metro area will have roughly eight to ten of these stores, with an additional 10 or so spread out across the province, as far north as Labrador.
Adults 19 years or older will be allowed to purchase cannabis in Newfoundland and Labrador. Cannabis retail will be controlled by the Newfoundland Labrador Liquor Corporation, but sales will ultimately be made through privately owned stores.
Where to Buy Legal Weed in New Brunswick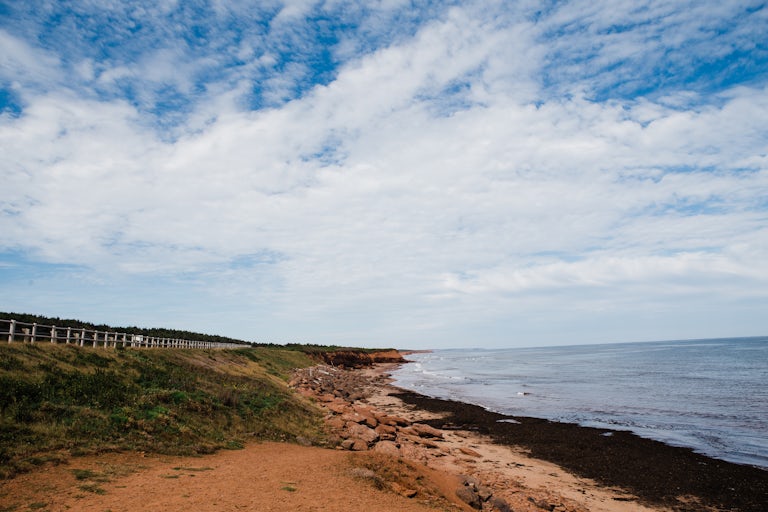 Adults 19 years or older will be able to purchase cannabis in New Brunswick come October 17, when all 20 of the province's government-run cannabis retail stores are expected to come online.
Retail sales in this province will all be controlled by New Brunswick Liquor. Customers will be able to purchase as much as 30 grams at a time from retail locations. It will be possible to order cannabis delivery online through these locations as well.
Where to Buy Legal Weed in Prince Edward Island
Four storefront cannabis retailers will open by October 17 in Canada's least populous province. This means one store for roughly every 35,000 people. While this may sound like a lot, consider that stores in Ontario are expected to have roughly ten times the number of customers per store. These stores will be government run and will allow for an option to purchase cannabis online too. 
Where to Buy Legal Weed in Quebec
Twenty cannabis storefronts are expected to be open in Quebec by October 17, where adults 18 years or older can buy weed. These stores will go online in Quebec City, Trois-Rivières, Lévis, Drummondville, Rimouski, and Montreal. So far, nine storefronts have been announced.
The government-run Quebec Cannabis Society (SQDC) will also be operating an e-commerce site where you can purchase cannabis online, starting on October 17.
Where to Buy Legal Weed in Manitoba
At least four cannabis retailers are expected to open in Manitoba on October 17, though these retailers have been directed to remain quiet about where exactly they'll be opening in the city until day one of legalization. Cannabis storefronts and online sales in Manitoba will be privately operated.
Anyone 19 years or older will be able to purchase cannabis in this province.
Where to Buy Legal Weed in Saskatchewan
Fifty-one cannabis storefront retailers have been announced so far in Saskatchewan, which should come online on October 17. Private retailers will be in charge of both cannabis storefronts and online sales.
Adults 19 years or older will be able to purchase cannabis in this province starting on October 17. But get there early—many retailers in the province are concerned that they'll quickly run into supply shortages.
Where to Buy Legal Weed in Alberta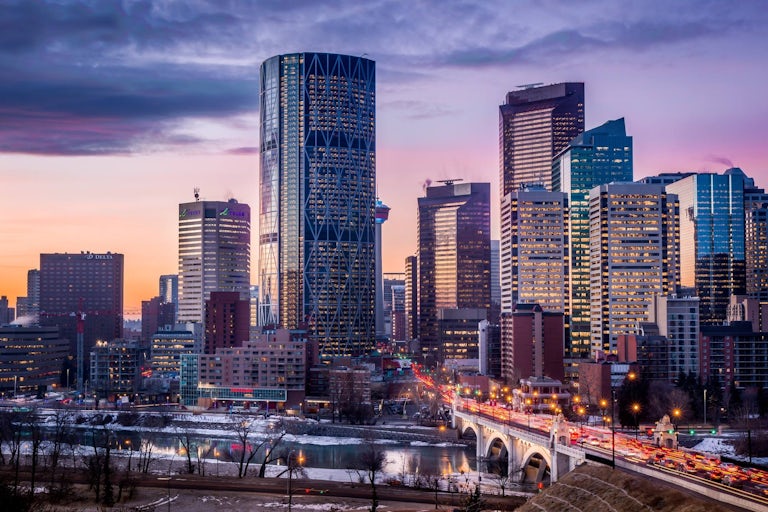 The Alberta Gaming, Liquor and Cannabis Commission has set no limit for the number of cannabis stores that can be licensed and has already received over 450 completed applications. But it's uncertain how many storefronts will actually be open in the province come legalization.
In Alberta, storefront cannabis sales will be made by private retailers while online sales will be available through the province's Gaming and Liquor Commission. Alberta is the only province, other than Quebec, that has made the legal age to buy and consume cannabis 18 years old, rather than 19.
Where to Buy Legal Weed in Yukon
A single retail cannabis storefront is expected to open on October 17 in this northern territory of only about 36,000 people. This store will be government run, and will serve customers 19 years or older. The Yukon Liquor Corporation will also be in charge of online sales for the territory, which will become available on the first day of legalization.
Where to Buy Legal Weed in Northwest Territories
Cannabis will be available for purchase in pre-existing alcohol stores in the Northwest Territories. You must be 19 years or older to purchase cannabis in this territory. The territory is planning to open seven cannabis stores for legalization, which will be spread out across a number of communities. Six months after legalization, Northwest Territories will also be considering allowing private retailers to operate. It remains unknown whether online sales will take place in this territory, and how they might be operated.
Where to Buy Legal Weed in Nunavut
Only online sales, operated by the Nunavut Liquor and Cannabis Commission, will be available to residents of this territory after legalization. Purchases will be delivered by mail.