Marijuana legalization is a hot topic for 2016 Presidential candidates. For decades, politicians have been debating the war on drugs in America, but 2016 may be the year that we elect a President who will stop the war on marijuana. The public has spoken—we want marijuana to be federally legal. Here are the 2016 Presidential candidates who look favorably on marijuana legalization.
Bernie Sanders (D)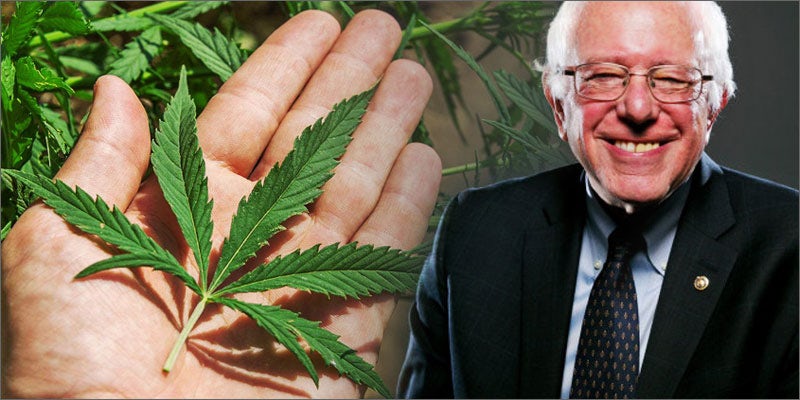 Bernie Sanders is considered Hillary Clinton's main competition for the Democratic Party's nomination. Sander's is a Senator from Vermont, a state that allows medicinal marijuana use and has also decriminalized minor possession. Until very recently, Sanders has remained relatively neutral about marijuana legalization. Now Sanders is in favor of national legalization saying,
"In my view, the time is long overdue for us to remove the federal prohibition on marijuana".
At this point in the race, Senator Sanders is the only viable Democrat who has voiced undeniable support for full legalization of marijuana.
Hillary Clinton (D)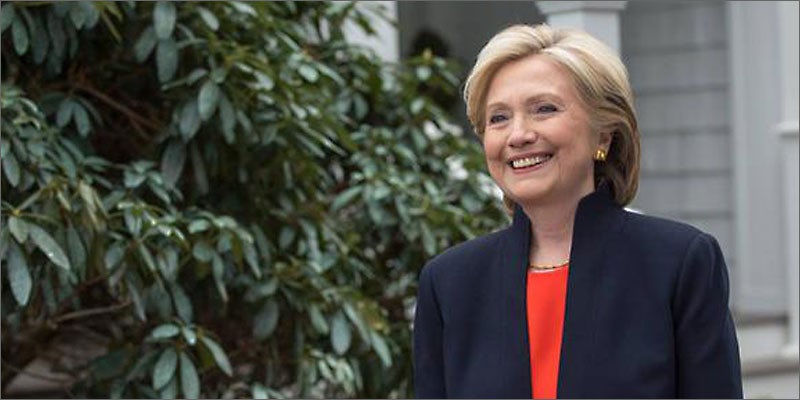 Clinton is a supporter of medical marijuana. However, she believes that legalization should be in the hands of the individual state. She cites Colorado and Washington as successful experiments with legalization, but believes we need to do more research on the effects of marijuana use. Clinton wants patients in need of medical marijuana to have access "under appropriate circumstances". This seems like a "half supportive" stance. On one hand she is supportive, but on the other she clearly has an opinion about what "appropriate" circumstances for needing marijuana are.
Rand Paul (R)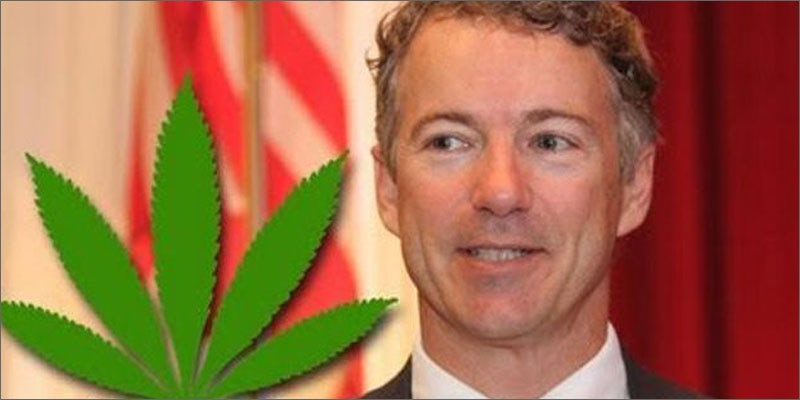 The Kentucky Senator likely has an uphill battle to earn the Republican nomination for President, but compared to his opponents, he has the most supportive stance on marijuana legalization. In June of this year, Rand Paul attended the Cannabis Business Summit and Expo in Denver, Colorado. He was there to deliver a speech and to solicit funds from the marijuana industry for his campaign. Rand was the first politician to openly accept campaign funds from the marijuana industry. Paul is a supporter of State's rights to decide on marijuana legalization. He is also a supporter of medicinal research of marijuana and its derivatives. Recently Paul criticized his opponent and anti-marijuana candidate Chris Christie. Paul said,
"If a young mother is trying to give her child cannabis oil, or medical marijuana, as a seizure treatment, (Gov. Christie) would put her in jail because it violates federal law."
Paul was famously given a jacket made of 100% hemp, by a supporter in Las Vegas. He quickly took his jacket off and replaced it with the hemp blazer. A true supporter!
Donald Trump (R)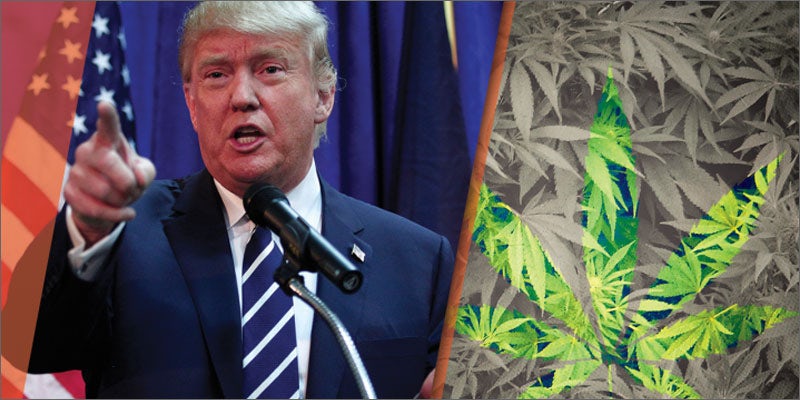 The Donald has made waves as a businessman for years, now he is tackling politics with the same bravado. His support for marijuana legalization could barely hold a marijuana plant up during flowering, but at least he is willing to walk into the grow room. Trump believes recreational marijuana use should not be legal but he is in favor of legalizing medical marijuana.
Trump said,"We're losing badly the war on drugs. You have to legalize drugs to win that war. You have to take the profit away from these drug czars".
Trump supports allowing states to vote and decide if they want to allow medicinal marijuana use, but remains skeptical. If Trump's past behavior is any indication of the future, he will begin to support full legalization as soon as he starts benefiting financially.
The time is nigh
The candidates above are some of the most relevant in the 2016 Presidential race. Other, possibly more supportive, candidates have dropped out of the race. We are just days away from the last year of President Obama's time in office. Some are calling next year's presidential election the "marijuana election", so be sure to follow the news and get out to vote!
Who do you believe will legalize marijuana in 2016? Let us know on social media.