When it comes to pushing for cannabis legalization, it's not your local governors or state representatives who are working toward this change. Volunteers-turned-activists from around the world have joined with other passionate individuals to make sure they are doing everything in their power to convince state officials to legalize recreational cannabis. Cannabis activist groups have toured around their home countries and states collecting signatures for legalization to even be considered. Michigan is just one of those states. Now, however, they are facing a bit more trouble than they had anticipated.
Michigan has the signatures, or do they?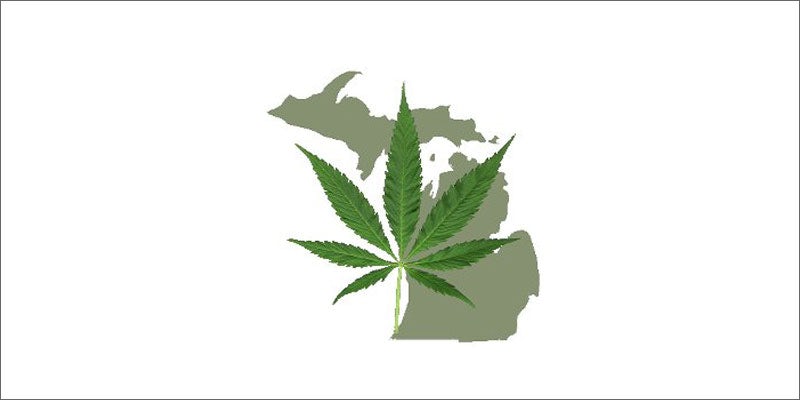 Cannabis activists in the state of Michigan have been fighting effortlessly to add the legalization of recreational cannabis to the 2016 Michigan ballot. On Wednesday, MI Legalize, a group that is working to legalize cannabis said that it had turned in about 354,000 signatures, the number of valid signatures needed for the bill to be placed on the November ballot.
But just when those activists thought they had it in the bag, the number of the signatures that were needed for it to be valid came into question. Currently, the law states that MI Legalize
can count older signatures toward the 253,000 they need for the measure to be placed on the ballot. However, a new bill presented to Michigan Governor Rick Snyder on Tuesday would essentially stop activist groups from counting signatures that were collected more than 180 days prior.
However, Snyder's office has not made it clear whether or not this other bill will apply to MI Legalize, leaving them in distress after all the time and energy they spent collecting signatures since the start. Regardless, it's clear that Michigan isn't too fond of legalizing recreational cannabis and will have to review the petition sheets in order to verify the validity of these signatures.
Michigan activists get involved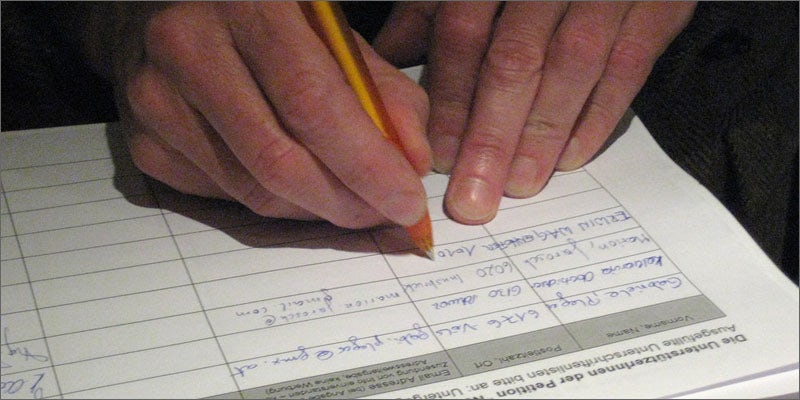 If for some reason Snyder's office rejects MI Legalize's number of signatures, they won't have enough to have a spot on the ballot in November. Jeffrey Hank, director of MI Legalize, is getting a bit frustrated.
It's been a long journey. We started this thing with a dollar and a dream … You don't do this for fun. It was a lot of work. – Hank
Hank isn't too worried, though, because he mentioned that he would put some serious thought into pursuing litigation if the Secretary of State refuses to accept their signatures, which Hank argues are completely valid.
Debra Young, a board member of the campaign called the Committee for MI Legalize, made it clear that she won't let any roadblocks get in her way. As one of the thousands of volunteer activists working throughout the state, as well as a medical cannabis patient herself, Young is doing everything she can to make sure this measure is passed.
I've been gathering signatures since day one. I probably got 3,000 myself, personally. Finally, we can de-stress. We had fund-raisers. We had outreach. We were at every major event – ball games, concerts at DTE Energy (music theatre), festivals. I've been working on this literally every minute possible for a year. – Young
Can't stop, won't stop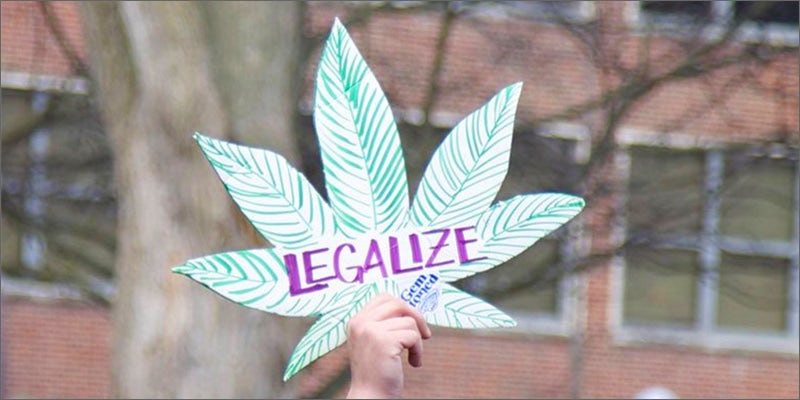 Yet, it's still a tough road to legalization in Michigan. There are already a handful of groups opposing the ballot proposal by MI Legalize. Michigan law enforcement, as well as educators and youth drug abuse prevention groups have made it their mission to make sure cannabis remains an illegal substance.
While it will take another two months for state officials to verify all of the signatures, and despite the opposing groups, MI Legalize is stopping at nothing to make sure they are heard throughout the state and are heading in the right direction.
If you're a resident of Michigan, or know anyone from Michigan who wants to sign this petition, you can find out more here. Do it!
Do you think the state should allow old signatures from MI Legalize? Let us know on social media or in the comments below.