It looks like Pennsylvania might finally be taking steps to legalize medical marijuana. Members of the House of Representatives voted on the issues Wednesday, approving Senate Bill 3 with a landslide vote of 149-43. However, this doesn't make medical cannabis legal, not yet anyway.
As a Pennsylvania resident, I've watched state after state legalize medical marijuana, wondering when the great Commonwealth would even vote on the issue; apparently, I wasn't alone. Thousands of supports descended on the state Capitol, Harrisburg, Pa, earlier this week, waiting and urging members of the House to pass Senate Bill 3. When the bill passed with flying colors, the countdown to legalization began.
Pass the Bill, but not the joint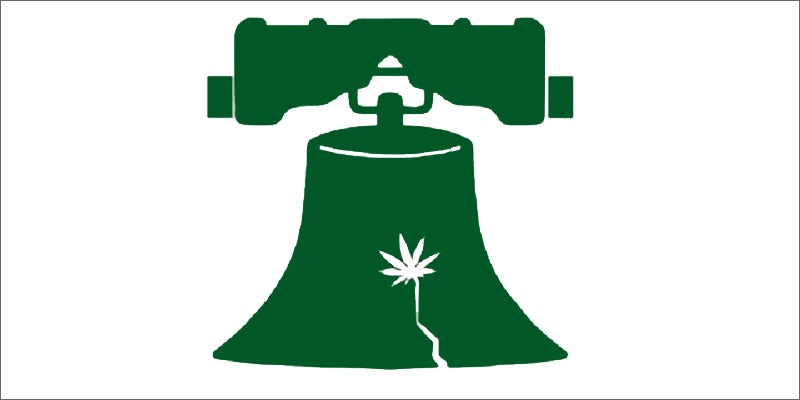 On Monday, PA House members met to tackle the issues of legalizing medical marijuana. The bill in question, Senate Bill 3, already passed the Senate vote last May and has the support of PA Governor Tom Wolf. After over 200 amendments and three days of negotiations, late Wednesday afternoon it passed in the House of Representatives, too.
Senate Bill 3 would allow PA residents with a qualifying illness, who have been receiving ongoing treatment, to access medical marijuana in the form of pills, oils, gels, lotions, liquid and tinctures. The Bill also allows for "a form medically appropriate for administration by vaporization or nebulization." Sadly, no dry herb will be legalized, and no personal cultivation, but we will take what we can get and deal with the rest later…while we're legally high.
Once legalized, to get a medical marijuana card in PA patients will have to visit a certified medical marijuana physician and be suffering from: amyotrophic lateral sclerosis (ALS), autism, cancer, Crohn's disease, damage to the nervous tissue of the spinal cord with objective neurological indication of intractable spasticity, epilepsy, glaucoma, HIV/AIDS, Huntington's disease, inflammatory bowel disease, intractable seizures, multiple sclerosis, neuropathies, Parkinson's disease, post-traumatic stress disorder (PTSD), severe chronic or intractable pain of neuropathic origin, sickle cell anemia, when suffering from a terminal illness, or if conventional therapeutic intervention and opiate therapy is contraindicated or ineffective.
When will ganja be given the green light?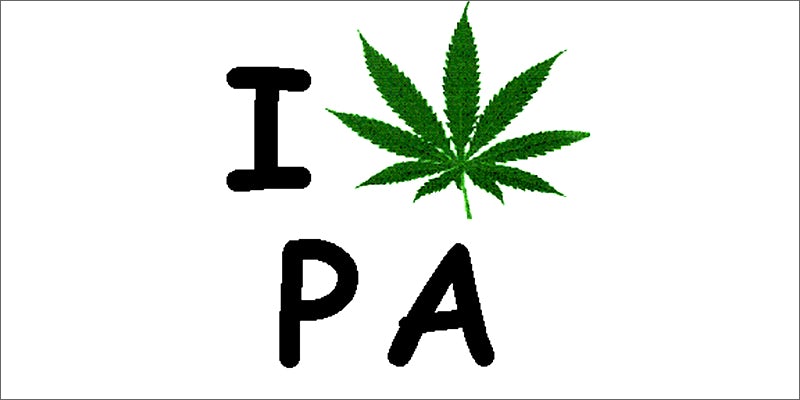 Governor Tom Wolf has been speaking out on the issue, urging law makers to get Senate Bill 3 passed.
"I applaud the Pennsylvania House for passing legislation to legalize medical marijuana, and I look forward to the Senate sending the bill to my desk," Gov. Wolf said. "We will finally provide the essential help needed by patients…Get it to my desk, and I'm going to sign it."
Even though the original Senate Bill 3 was already approved by the Senate, the amendments must be sent back for acceptance. With the Senate meeting on Monday, and a strong urging from Gov. Tom Wolf, the vote isn't expect to take long.
Once passed, it could take up to two years to integrate a fully-functioning medical marijuana market in Pennsylvania. The bill allows for the initial licensing of 25 growers and 50 dispensaries. Each dispensary is allowed to have up to three locations, meaning there could potentially be 150 storefronts right from the start.
I and the majority of my fellow Pennsylvanians are ecstatic about this news. Not only will tens of thousands of people have access to life-saving medicine, but our state can finally start benefiting from the tax revenue generated off cannabis sales; money our public schools systems and other state-funded programs are in desperate need of.
Do you think Pennsylvania will be the next state to legalize medical marijuana? Let us know on social media or in the comment section below.