A new study in The International Journal of Drug Policy found a surprising link between legalizing medical cannabis and workplace fatalities. The study's authors set out to see whether, as some concerned observers have suggested, legalizing medical marijuana would lead to an increase in workplace deaths. But instead of an increase, they found a significant decrease.
The researchers found an overall reduction of 19.5 percent in workplace deaths among workers aged 25-44. For workers aged 16-24, there was no statistically significant increase or decrease. However, the first finding is good news for advocates of medical cannabis. Workplace deaths also reduced in tandem with the number of years that medical cannabis had been legal in a state. After five years, medical cannabis legalization was associated with a 33.7 percent reduction in workplace deaths.
The study also noted that "[Medical marijuana laws] that listed pain as a qualifying condition or allowed collective cultivation were associated with larger reductions in fatalities among workers aged 25-44 than those that did not." It's worth noting that this study refers specifically to deaths that occur while working, so these effects aren't due to any long-term benefits of cannabis use, aside from being less frequently hungover, perhaps.
"The results provide evidence that legalizing medical marijuana improved workplace safety for workers aged 25-44," the study concluded. "Further investigation is required to determine whether this result is attributable to reductions in the consumption of alcohol and other substances that impair cognitive function, memory, and motor skills."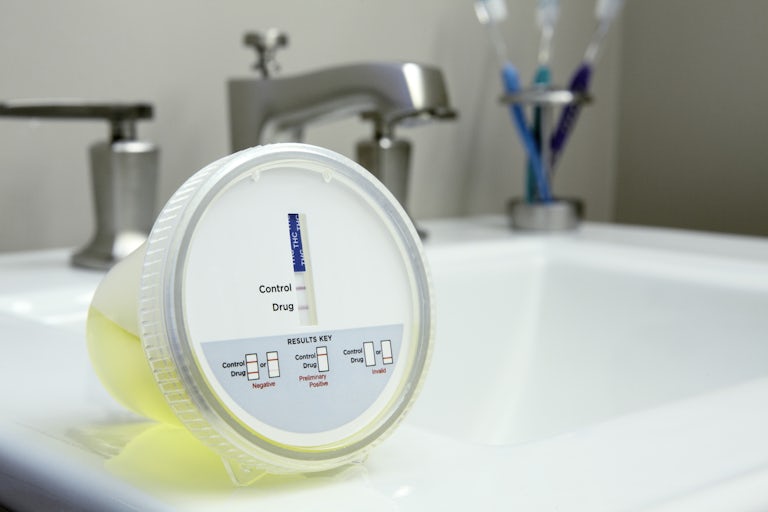 While many employers used to perform routine drug testing upon hire, and some even completed randomized drug testing after that, there's a growing trend of employers dropping the drug test. As my colleague, Miroslav Tomoski, wrote, "The change in drug testing policy is influenced in part by shifting public opinion toward cannabis use, but another major driving force has been the record number of job openings across the country." Employers who test, he noted, have a harder time filling those open positions.
Maine is currently the only state with legal cannabis that prohibits employers from firing or refusing to hire employees for private cannabis use, but other states have considered it. And one Connecticut medical cannabis patient was granted the right to sue her employer by a federal court after a job offer was rescinded when she informed her employer of her status.
Perhaps the news that cannabis improves safety in the workplace and reduces workplace deaths will spur even more employers to drop drug testing. Although the study notes that the figures don't explain why legalizing medical cannabis reduces workplace deaths, 19.5 percent is nothing to scoff at.