Being a professional athlete is taxing. Whether it's putting your body through marathons of exercise on a daily basis or racking up injuries that must be powered through to compete, it's common for athletes to suffer from chronic pain. For many, marijuana offers some solace to the hurt, but official leagues simply won't allow it. As a way of pushing back on these policies, the Bleacher Report gathered dozens of current and former athletes not just to talk candidly about cannabis but to smoke it too.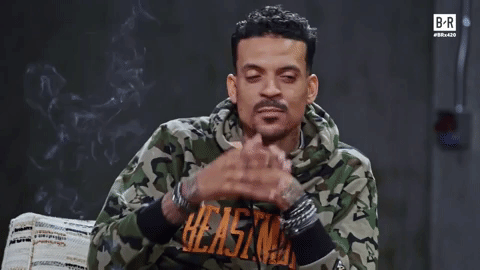 "It's a stereotype drug," Matt Barnes, who played for the Golden State Warriors during their successful championship run last year, told Bleacher Report. "It's a 'black athlete' stereotype drug. We are the only league that they test four times random for weed. Like, why? You're not testing for alcohol. You're not testing for, I mean, these pills that are destroying our insides that our trainers are giving us. You know what I mean? You're testing for weed because you know we like to do it."
In addition to the testimonials, Bleacher Report reviews each professional league's current drug policies. The NBA's players are tested the most regularly. The NFL will demand a drug test at some point between April 20th (strangely enough) and early August. The NHL doesn't list marijuana as a banned substance, but they began drug tests in 2016. 
For most professional leagues, pot in your system can result in fines, suspensions, drug courses and even expulsion. According to many of the players Bleacher Report spoke to, however, drug testing has not stopped anyone in professional sports from lighting up. And that doesn't just extend to the players.
Former Dallas Cowboy Martellus Bennett estimates that nearly 90% of the NFL smokes weed, while former Nets player Kenyon Martin says 85% of the NBA does the same. As player unions push for more lenient weed policies to spare athletes from ostensibly mandatory opioid-based painkillers, and as leagues continue to skirt around the issue, it seems like American sports are approaching a watershed moment for pot.