Talk about the past coming back to bite you at the worst possible moment. Laremy Tunsil, widely considered one of the best offensive lineman prospects in this year's NFL draft, dropped from a potential #2 pick to a #13 pick in mere moments after a video surfaced online of him hitting a gas mask bong during his time at Ole Miss. The video surfaced just 13 minutes before the draft.
Hacked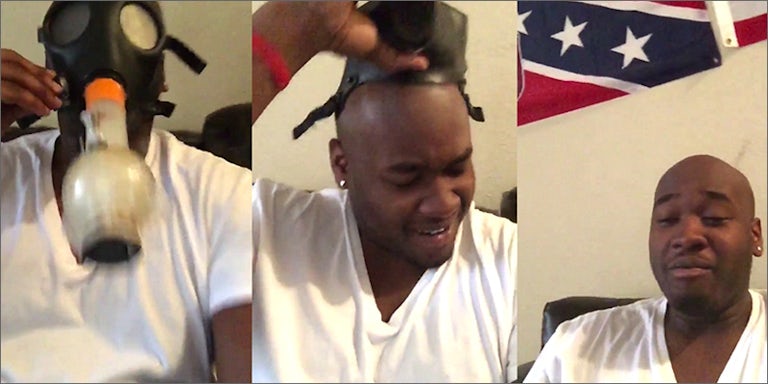 Tunsil claims his account was hacked, and the tweet was quickly deleted, but the video went viral, and the damage was done. His account was also mysteriously deleted but is now back up. What makes the matter even worse is that in addition to the video, a series of alleged screenshots of Tunsil's Instagram account were posted which allegedly show Tunsil asking Ole Miss athletic director for money to pay his mother's bills. Tunsil's Instagram account was also later deleted.
The past comes back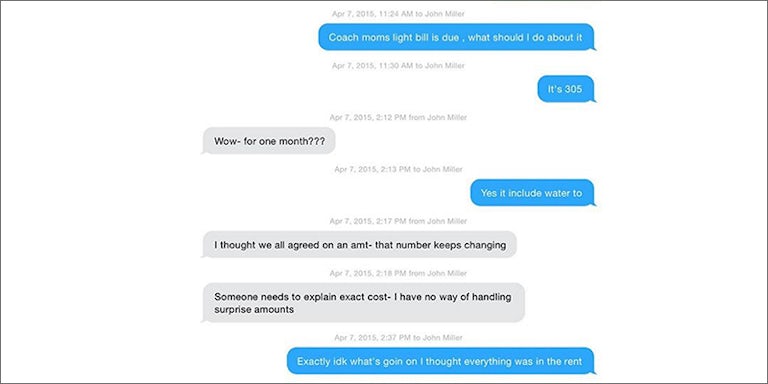 Both of these actions, the using of an illegal substance prohibited by the NFL and the violation of athletics rules by obtaining money from a college as an athlete are serious offenses that could have completely ended his career before it even began.
Last year, Tunsil was suspended for seven games for taking improper benefits while in college, using 3 loaner cars without paying, according to the NCAA, who had launched an investigation into Tunsil after he and his step-father filed domestic charges against each other. Criminal charges were dropped against both last August. Tunsil's step-father, Lindsey Miller had his attorney tell ESPN on Friday that he was not responsible for the leaked video.
An expensive set of mistakes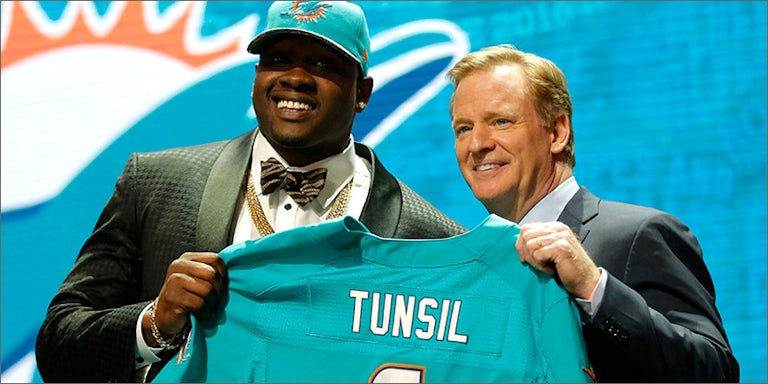 Going from a #2 pick to a #13 cost Tunsil an estimated $10 million dollars on his contract with the Miami Dolphins. The Dolphins did an extensive background check on Tusil during the predraft and said Tunsil was frank about all his past mistakes. That is why he was chosen with the #13 pick, according to Mike Tannenbaum, vice president of the Dolphins.
"Felt good about his character. Obviously there were some mistakes he made in his past. We were comfortable with that. All the research we had done, we're very comfortable with his character. The decision was made by the entire organization, including [owner] Steve Ross, and we're very comfortable with Laremy the player and the person." – Tannenbaum
At his initial introductory conference with the Miami Dolphins, Tunsil was conspicuously missing but was available an hour later. Tannenbaum stated that it was due to Tunsil having an allergic reaction, though when he appeared later, Tunsil seemed healthy, and didn't know exactly what the "allergic reaction" was from.
Stop talking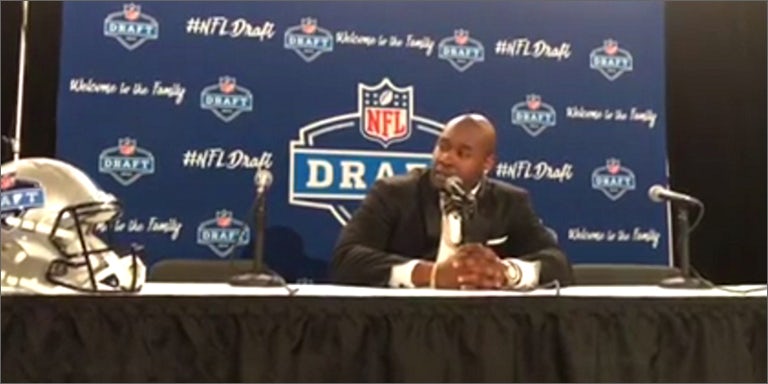 Initially, Tunsil tried to keep the focus of the press conference on his acceptance by the Dolphins, saying:
 "Just know that they got a good guy that puts everything on the line for the team,. It's been good. I've been drafted. I'm happy."
He did end up addressing the glaring issues, briefly.
"Somebody hacked into my account man. You know, I made that mistake several years ago and somehow somebody got into my photos and hacked my Twitter account. And apparently somebody's hacked my Instagram account."
When pressured to respond to the money, he said:
"I made a mistake. That happened."
Then the conference was suddenly ended as a woman came from behind the curtain and led Tunsil off stage.
"He's got no more comments, sorry. Thank you guys so much. He hasn't seen anything, this all happened while he was up here" she said, ushering him away.
Cannabis in sports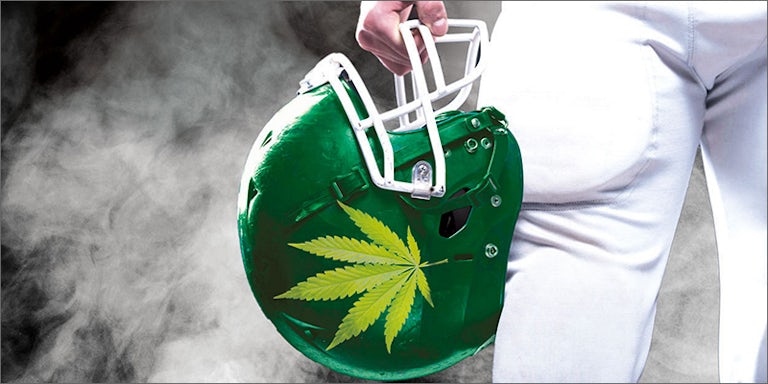 Tunsil isn't the only athlete to ever use marijuana, and he isn't the only one to suffer professionally for it. Nick Diaz, Michael Phelps, and many others have been stigmatized and penalized. Unfortunately for Tunsil, the NFL has an image to uphold, and at least for the moment, cannabis is not a part of it. Neither is accepting money as a college athlete for that matter. In fact, the money scandal may take down Ole Miss, who is already under investigation, as well as the damage it helped do to Tunsil's career prospects.
Do you think that the leak of the video and images was a tactic to let the Dolphins pick Tunsil up for far less than he was worth? Should past cannabis use be held against someone when going for a position? (Obama would think not.) Tell us your take on the situation on social media or in the comments section below.