In Miami, researchers are now developing a medication derived from cannabinoids that they believe could one day be mandatory for professional and youth athletes alike. The medication would likely come in pill form and be used to treat concussions and related symptoms.
Traumatic brain injuries are responsible for a significant number of fatalities and disabilities in the United States. Roughly 30% of all injury deaths in the country involve traumatic brain injuries (like a concussion), as recorded by the Centers for Disease Control and Prevention. These types of injuries are common among those with highly physical and dangerous careers, like athletes and U.S. military members.
But finding adequate treatments for traumatic brain injuries has proven difficult. "One thing has eluded us—a clinically proven medication to treat concussion," said Gillian A. Hotz, a professor of neurological surgery and principal investigator in the study, in a press release.
This new medication is made up of both an NMDA amino acid anesthetic and cannabidiol (CBD), a cannabinoid found in cannabis. CBD reportedly has anti-inflammatory properties that could help treat the brain's inflammation following trauma.
In the NFL, there's a crisis of players developing the degenerative brain disease Chronic Traumatic Encephalopathy (CTE) due to the repeated physical impacts involved in football. This, along with the overprescription of opioids for pain in the league, has led players and even lawmakers to advocate for CBD-based treatments which could potentially help.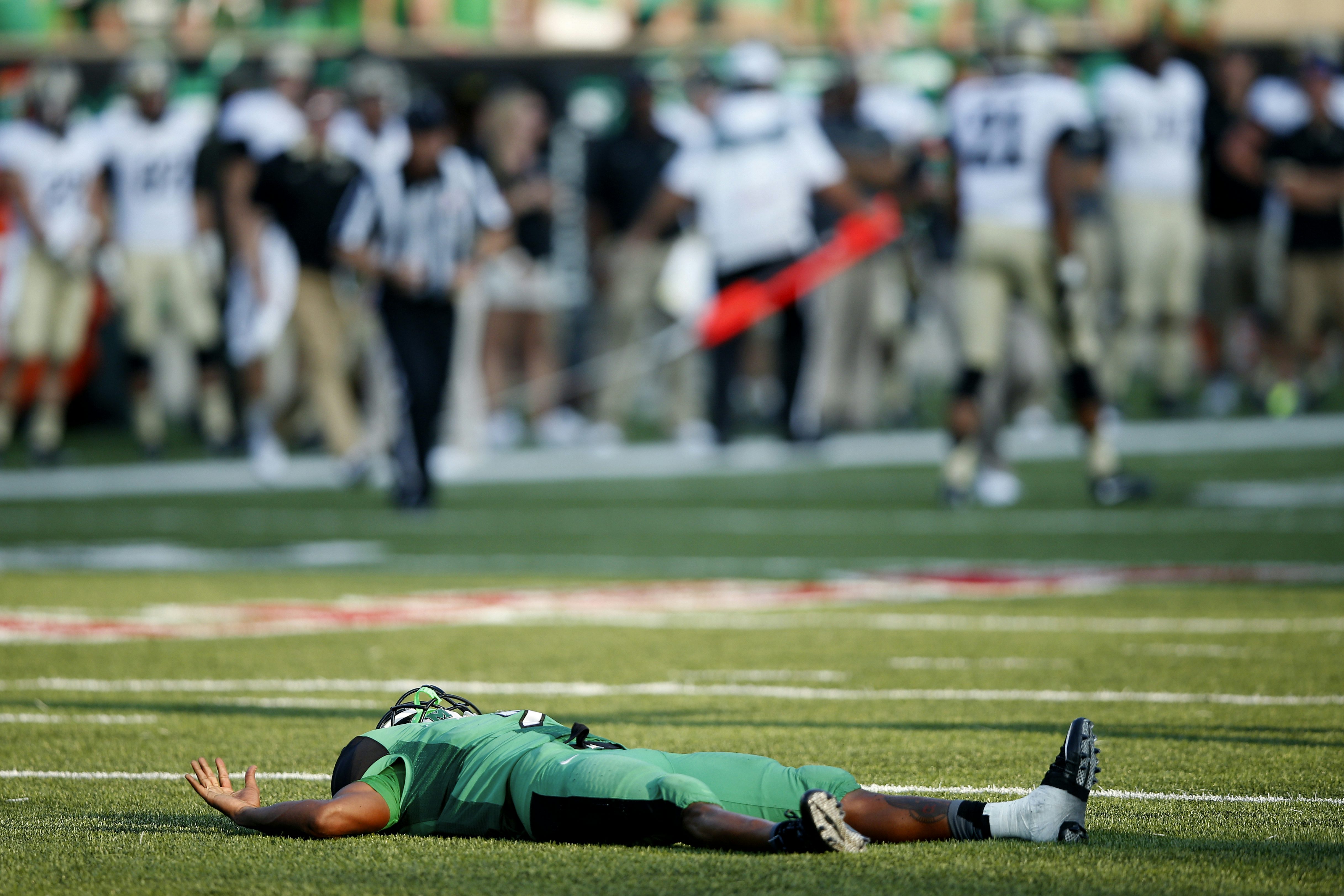 The researchers have completed a pre-clinical trial on rodents with brain injuries in which the medication improved cognitive function. In this trial, no adverse effects resulted from the use of this new medication.
"Having such a large, multidisciplinary team of neuroscience experts attaching themselves to research that could change the outcome of TBI and concussion care is the opportunity researchers have been looking for to curb the growing trend of concussion," says Michael Hoffer, another researcher with the project and professor at the University of Miami Miller, in the press release.
This pill is being created through a partnership between University of Miami Miller School of Medicine researchers, The Miami Project to Cure Paralysis (a program at the University of Miami Miller), and a Canadian pre-clinical research company called Scythian Biosciences Corp. of Toronto.
Scythian helped fund this research when, in 2016, it provided the University of Miami Miller with a $16 million grant. The company hopes to develop the first cannabis-based concussion treatment.
Jonathan Gilbert, who's overseeing the partnership, called the potential for this cannabis-based medication "enormous and extraordinary" in an interview with UPI. Gilbert believes the medication has the potential to become "mandatory equipment" for athletes of all levels and ages, as well as something that's widely used among first responders on patients who have just suffered an injury.
The next phase of research using this medication will likely include human participants, followed by an extensive three-year trial.