After learning that two teenage snowboarding stars smoked some weed while on a tour in the United States last December, the Ski Association of Japan (SAJ) suspended the two indefinitely. While the young boarders were also minors, the SAJ is taking it a bit further than expected.
The SAJ means business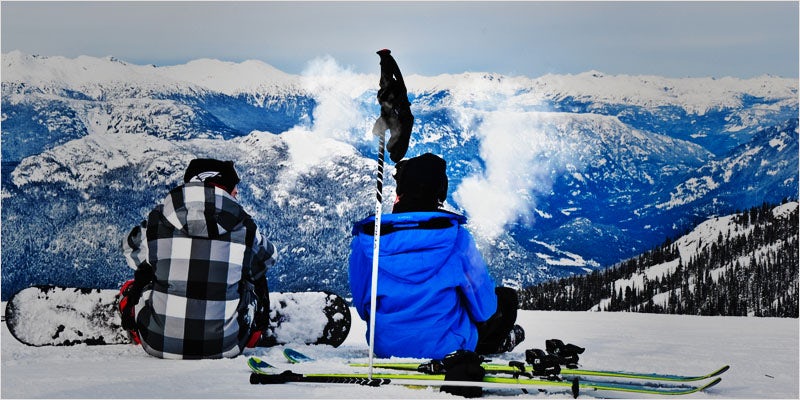 According to the SAJ, traces of cannabis were detected in the hair of the two boarders, who have not yet been named. One of them did admit to smoking cannabis at a party in Colorado, where cannabis is legal for recreational use but only if you are over 21, and obviously, the two were not old enough to partake.
As a result of all of this, the two athletes were removed from the list of Japanese Olympic Committee elite athletes, leaving their participation in the 2018 Pyeongchang Winter Olympic games undetermined. Japan's attitude on cannabis use is a bit more extreme than most countries, so much so that Fumikazu Hagiwara, the head of the SAJ's snowboarding department, resigned last week over the commotion.
SAJ director Toshimasa Furukawa responded to the incident by telling news sources:
"This will not have a good impact on the Rio, Pyeongchang or Tokyo Olympics. If they undergo rehabilitation, there is a chance for them (to compete in Pyeongchang), but it is impossible to say now whether they have enough time."
For the SAJ, this is extremely serious. For some members of the United States Ski and Snowboard Association (USSA) and Canadian Snowboard Federation, however, this seems a bit excessive.
Snowboarders like Ross Rebagliati react to the SAJ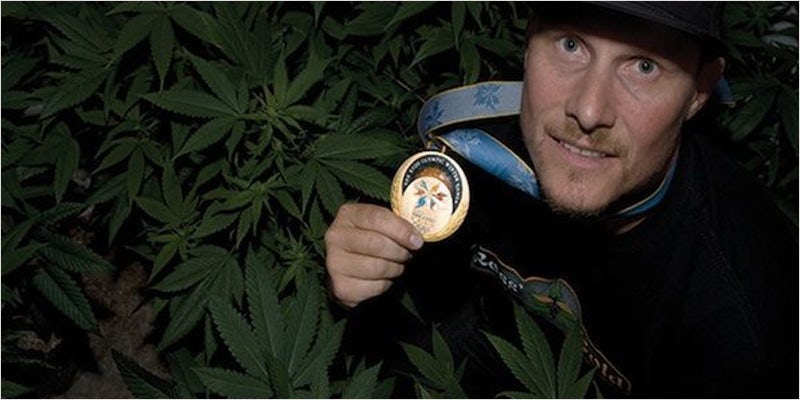 Snowboarding icon and two-time Olympic gold medalist Shaun White decided to give his perspective on the matter. White posted the news on Instagram and wrote:
"Sucks that two riders careers are ruined because they tried a little weed in Colorado, a place where weed is legal… Seems a little harsh to me. What do you think?"
Yet, White wasn't the only snowboarder who commented on the Japenese boarder's suspension. Canadian snowboarder Ross Rebagliati, the first snowboarder to ever win an Olympic gold medal shared his opinion as well.
"I know that a lot of the Japanese pros don't live in Japan, they live abroad because they follow the talent and ride where everyone else rides, whether that's in British Columbia or Colorado. So they've probably been exposed to western and cannabis culture and probably saw how it was working for other snowboarders and decided to do it." – Rebagliati
However, on top of being the first snowboarder to ever win an Olympic gold medal, Rebagliati was also the first olympian to ever be stripped of his gold medal after he was found to have used cannabis himself. However, at the time of Rebagliati's victory, THC wasn't yet listed on the banned substance list by the World Anti-Doping Agency (WADA) and his medal was eventually reinstated.
Rebagliati, a current advocate for the legalization of marijuana, says that the suspension of the two Japanese snowboarders should serve as a warning to any current athletes considering smoking weed.
"Unfortunately, it's a substance that's on the list of banned substances… It's pretty clear what the rules are in that regard. Athletes should be aware by now that it's on the list of banned substances. I know if I was going to the Olympics right now I wouldn't be touching anything banned." – Rebagliati
At this time, it isn't completely clear as to if the two Japanese snowboarders will be able to compete in the upcoming games. But if the SAJ sticks by its cultural outlook on cannabis use, it doesn't seem too likely that the boarders will get the chance to make a cameo in the upcoming winter games.
Do you think the SAJ should have suspended the two minor snowboarders for using cannabis in Colorado? Let us know on social media or in the comments below.