Amidst the Johnny Manziel drama in Cleveland a few years ago, emerged Josh Gordon- the NFL's cannabis poster boy. Repeated substance abuse policy violations and visits to rehab facilities have labeled this wide-out as a liability. The NFL is steadfast in its decision to sideline Gordon for cannabis use – but does the punishment really fit the crime?
The NFL's marijuana mayhem
Gordon, who just turned 26, was considered a standout wide receiver in the 2012 draft. He dominated the league during his rookie season with 9 touchdowns, but his repeated substance abuse landed him a career-ending suspension.
In March, Gordon appealed his suspension after he completed a stint in rehab for cannabis use. The NFL finally decided about the appeal, and guess what – they denied him reinstatement.
Gordon has a history of frequently violating the NFL's substance-abuse policy regarding marijuana. He was kicked off two college teams for cannabis use but somehow managed to make it to the NFL.
Unfortunately for Gordon, we only know about the times he was caught using weed. As frequently as he is caught, it is reasonable to assume that he uses cannabis regularly.
Point being, this athlete consumes cannabis regularly and still managed to get drafted and dominate the league as a rookie. He must know what he is doing.
Cannabis is not the greatest evil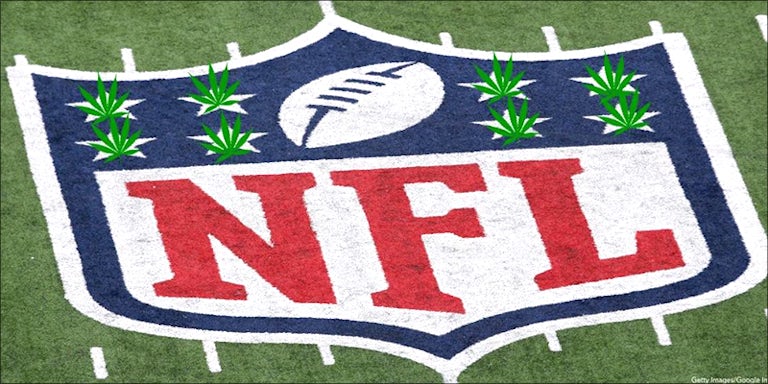 Josh Gordon likes to consume cannabis – so what? Supposedly rules are rules, and Gordon was well advised on the league's policies upon entering the draft. However, when you compare some of the other "crimes" committed by NFL players to Gordon's marijuana use, you begin to wonder if the punishment fits the crime.
In 2016, Gordon's teammate Johnny Manziel was involved in a domestic violence incident (and a lot of other mischiefs) and the league allowed him to continue to play.
Years earlier, NFL legend Ray Lewis was implicated in a double-murder, ultimately pleading guilty to obstruction of justice charges. The NFL allowed Lewis to continue to play – and he won Super Bowls – he made the NFL tons of money.
Gordon didn't commit any violent crimes. He didn't hurt anyone. Unfortunately, the NFL believes Gordon should be banned from the league without pay, while it allows real criminals to run rampant on the field.
Medical applications aside, the NFL should really reconsider its approach to cannabis policy. Harsher punishments for marijuana use than domestic violence cases just doesn't seem warranted.
Cannabis support in the NFL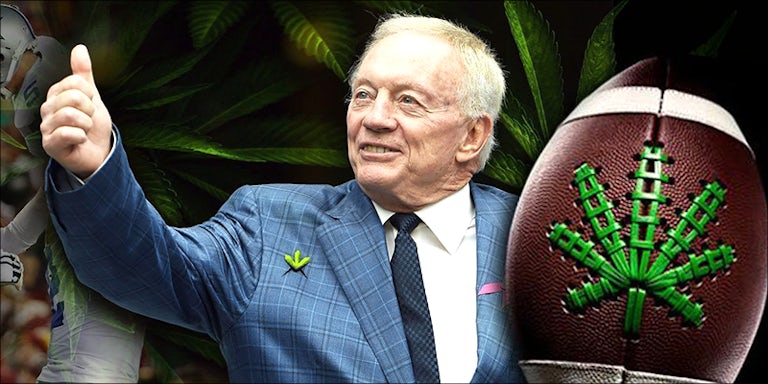 While the NFL drags its feet on reforming its substance abuse policies, team owners are speaking out in support of cannabis in the league.
Recently Dallas Cowboys owner Jerry Jones expressed his opinion on the league's policy. Jones wants the league to "drop its prohibition on marijuana use", but more importantly Jones is critical of the league's investigation procedures.
Currently, the NFL actively pursues investigations into criminal misconduct off the field. Jones is urging the league to cease its off-field investigations and to allow the criminal justice system to reign supreme.
Should the league refrain from investigating marijuana use, for example, players like Gordon would be safe to use cannabis – so long as it's in a legal state.
Gordon is eligible to appeal his suspension again in the Fall. Until then he is scrambling to find a new agent.
Hey, Goodell – let Gordon earn a paycheck! The Browns would probably love to have him back for the last year on his contract.