In a recent episode of Upscale Media, a business professional focused cannabis news outlet, the topic of the NFL, concussions and medical cannabis is covered with guests Kyle Turley and Marvin Washington. Both Turley and Washington had exciting careers in the NFL and in their retirement have become advocates for the safe use of medical cannabis in the NFL. Take a look at the video from Upscale Media below. 
Safety: The hottest issue in sports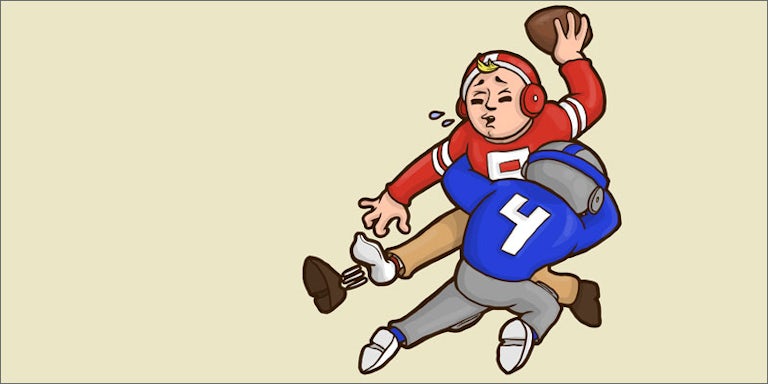 Over the past few years, player safety in professional sports has been taking center stage. As exercise and equipment technologies advance, players are getting stronger, faster, smarter, and more competitive. These improvements are producing new records and achievements on the field, but the cost to the player's health is also setting new precedents.
Kyle Turley spent years in the NFL as a hard hitter, often tasked with inflicting pain on himself as well as his opponents. To cope with the stress he put on his body, doctors prescribed him opiate-based pain medications that sent him down a path of personal destruction.
Whether or not I was going to continue down this road of hopelessness with these medicines or really finding cannabis' full potential to try to resolve these issues. The media has really…exposed me to what it does. My personal experience…has caused me to be more than willing to stand up for cannabis.
Not only are players leaving the league addicted to painkillers, but they are often depressed and begin thinking suicidal thoughts. Men who were once considered gladiators amongst their peers are, in some cases, reduced to shells of themselves and ultimately struggle to maintain their understanding of who they are inside.
I think the number is 34 former players who committed suicide of former players who have died, 87 of 91 have donated their brain to science and 87 others 91 excuse me were diagnosed with CTE post-mortem. – Turley
CTE and the NFL
If you haven't heard about the CTE epidemic that is destroying male and female athletes from the inside out, this video should bring you up to speed. The struggle is real, and there are too many opportunities for cannabis to help—the rules preventing athletes from accessing cannabis must go.
What do you think about cannabis and CTE? Let us know on social media or in the comments section below.