A league that thrives on big hit highlight reels; the NFL walks the line between safety and excitement. The NFL has long been against the use of marijuana, perhaps to maintain their idea of a good public image. The banned use of marijuana in the NFL is coming under scrutiny as players begin to come out about their use of medical marijuana for treating their occupational ailments.
Professional football players are a special breed of athlete. Players of this "combat sport" put their bodies on the line every day of their careers. Whether dealing with broken bones, muscle tears and sprains, concussions, or sleeplessness—NFL doctors have a prescription medication to solve the problem. As public awareness about the negative and often addictive qualities of many pain medications increases, it's no wonder NFL players are concerned about what they are being told to put into their bodies.
Players are exposed to the same information the rest of us are. They see the headlines in the news talking about their performance in the previous game. They also see the news about the advances in treating pain with medical marijuana. So in a sport where players are sidelined during their career for painful injuries, they must be tuned in to anything that claims to help them with pain.
Kyle Turley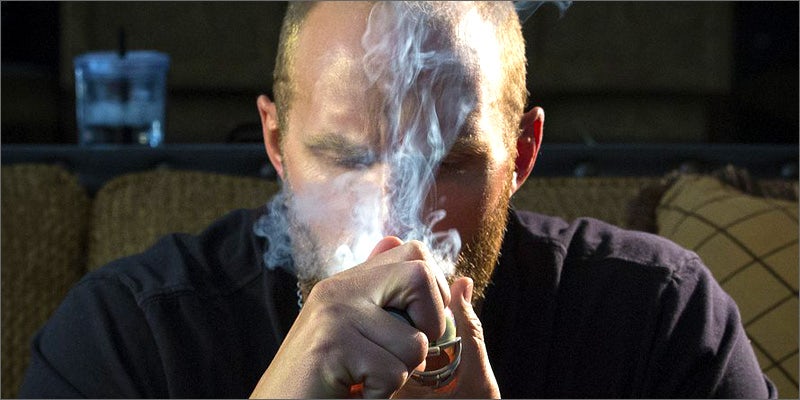 Kyle Turley, a former NFL All-Pro and leader of The Gridiron Cannabis Coalition (a cannabis advocacy group for players) estimated that at least 50% of players used marijuana when he played.
Players are not allowed to use marijuana, but unless they have failed a drug test before, they are only tested once a year—oddly enough the tests come right around April 20th.
Turley is currently leading an effort to bring awareness to the public and the NFL about his positive experiences with medical marijuana. Today, 39-year-old Turley walks with a cane, his daily reminder of the injuries he sustained on the field. He claims marijuana saved his life. Not only did he battle with pain during his career, but as a player in a violent sport he often carried his on-field aggression home with him after games. Marijuana helped him to cope with the pain and the aggression— it chilled him out.
Nate Jackson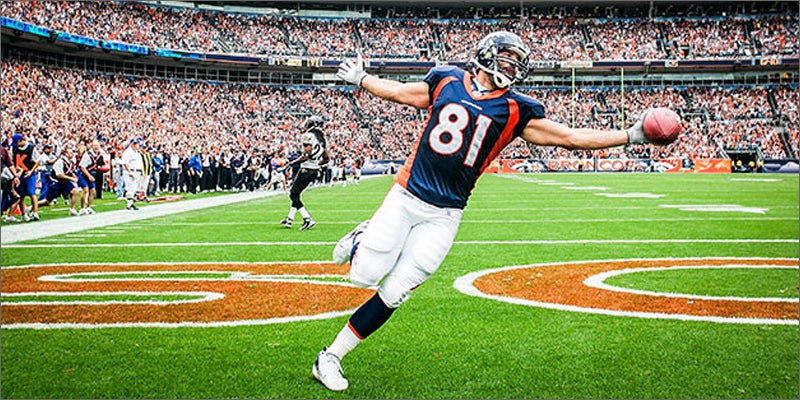 NFL Bronco, author, and medical marijuana advocate, Nate Jackson is helping to bring awareness to current and former players about the lasting negative effects of addictive pain medications like OxyContin.  In Jackson's book Slow Getting Up he describes periods of his career that were plagued with injury. Nate had a relationship with marijuana from his high school days, but as a user while in the NFL he was not totally clued in to its medicinal effects. While injured, Nate was given pain injections and prescriptions to help him stay game ready, but he knew there would be consequences after he hung his uniform up for the last time.
Jackson said," I used marijuana as an alternative to some of the pain medications I was given. I did not want to leave the game addicted to these pills like many of the guys I played with".
Players are human too
The American football fan looks forward to Sunday's games with unparalleled anticipation. Sometimes we forget that the 22 men on the field are human too. We wager on their performances and often doubt the severity of their injuries. It is past time that we as fans, and the NFL as an employer, begin to consider the long-term health effects of a career in the NFL. Players are not trying to get high and party; they are searching for reasonable and healthy solutions to their physical and mental pain.
Do you think NFL players should be allowed to use marijuana? Let us know on social media.