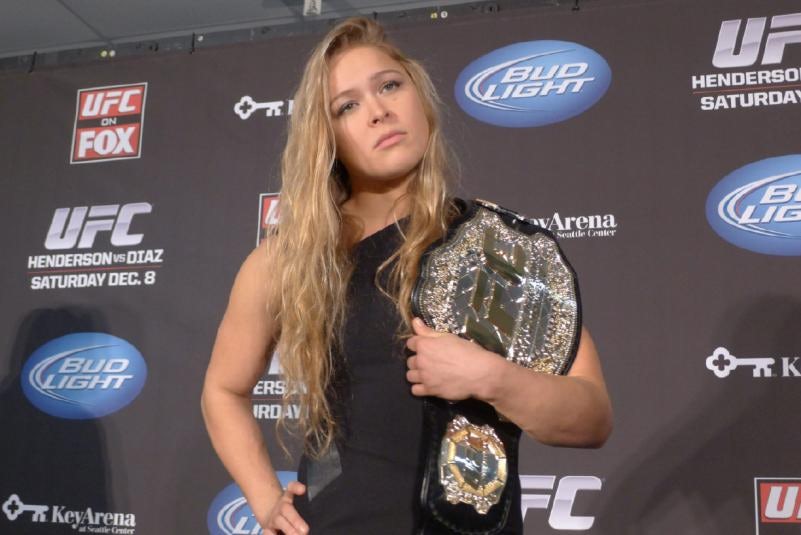 In case you are unaware, former UFC middleweight title contender Nick Diaz was given a 5-year suspension on Monday by the Nevada State Commission. Why? For testing positive for marijuana use and failing a drug test on January 31st that had followed his UFC 183 fight with Anderson Silva.
As you can imagine, there has been a huge controversy that has sparked since the decision by the Nevada State Commission, especially when the process and the hearing itself has been a mess.
UFC women's bantamweight champion Ronda Rousey, who was in Australia promoting her upcoming fight, had addressed the marijuana suspension of Diaz, her training partner. Her response is beyond amazing and makes us respect her even more than we already have.
As you can see, Rousey feels exactly how most of us feel – it is unbelievably absurd and is not fair whatsoever. Listen to her speak out about this controversy – we love the part when she drops the mic.