Amidst coaching one of the greatest NBA teams ever assembled, Steve Kerr made time to talk about his use of cannabis for pain. In a podcast with CSN's Monte Poole, Kerr admitted to using cannabis to battle his nagging back pain.
Steve Kerr on cannabis use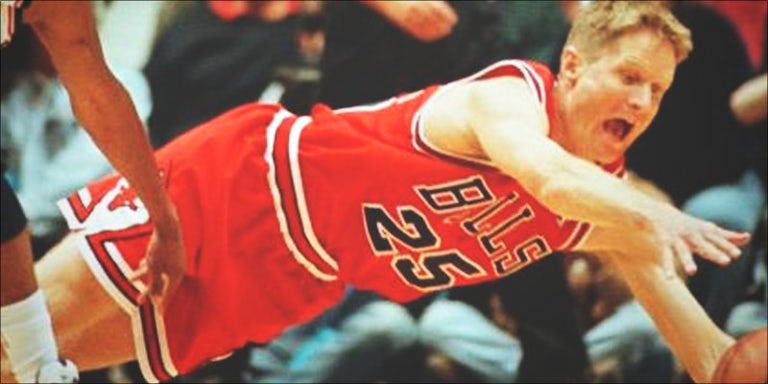 Just weeks after his Warriors won the 2014-15 NBA championship, Steve Kerr underwent back surgery. The surgery caused a fluid leak in his spine, which forced him to have a second surgery.
These surgeries forced Kerr to miss the first 43 games of the 2015-16 season. Luke Walton was appointed as interim head coach and led the Warriors to an NBA record 24-0 start. In Kerr's absence, the team thrived – so did Kerr's debilitating pain.
During Kerr's podcast interview, he admitted that he tried cannabis to manage his back pain,
I guess maybe I could even get in some trouble for this, but I've actually tried (marijuana) twice during the last year and a half when I've been going through this pain, this chronic pain that I've been dealing with. I tried it, and it didn't help at all.

But it was worth it, because I'm searching for answers on pain. I've tried painkillers and drugs of other kinds, as well, and those have been worse. It's tricky.
Open minds encourage healing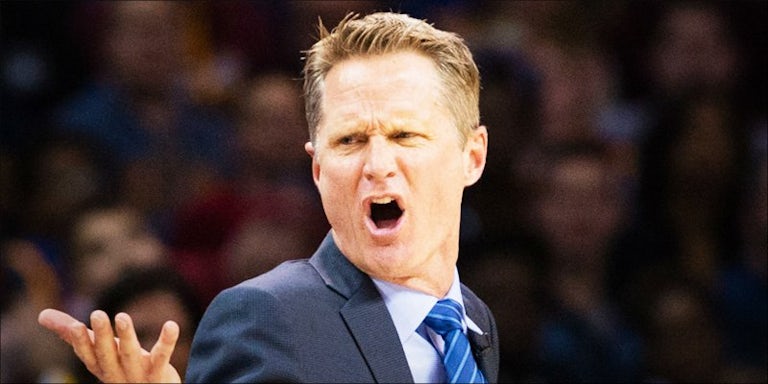 Kerr tried cannabis to manage his pain and found that it did not work. He tried prescription painkillers and found their side effects to be worse. These experiences, coupled with his time as an NBA player and coach, make Kerr's voice one worth hearing.
Kerr's approach to cannabis use in professional sports is articulated in a non-threatening presentation. He is clearly motivated by compassion and, if nothing else, the facts. Kerr expanded his views on cannabis to include his take on the NFL's policies.
I do know this: If you're an NFL player, in particular, and you got a lot of pain, I don't think there's any question that pot is better for your body than Vicodin.

And yet, athletes everywhere are prescribed Vicodin like it's Vitamin C, like it's no big deal. And there's like this perception in our country that over-the-counter drugs are fine but pot is bad. Now, I think that's changing.
NBA's cannabis policy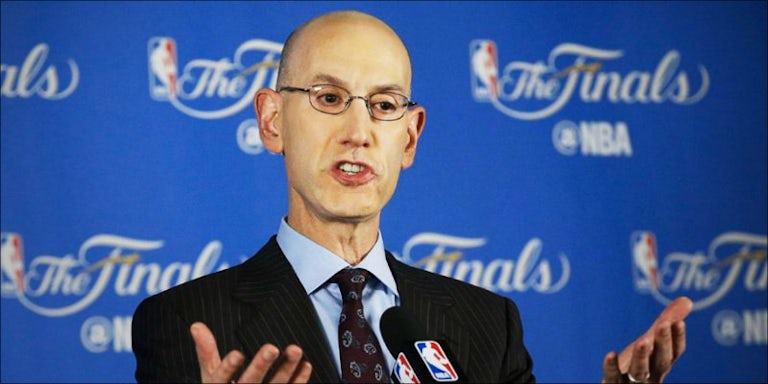 Kerr mentioned his hopes that the NBA will consider revising its policy on cannabis use, but added that there are no immediate plans.
It's our strong preference that our players do not consume marijuana. We believe it will affect their performance on the court. – Adam Silver, NBA commissioner
Silver's point is valid to some extent. Nobody wants to see professional athletes acting like Jay and Silent Bob on the court.
However, these men and women are professionals. They make decisions about their bodies that are almost always designed to improve performance. After all, their livelihood depends on it.
Cannabis use in professional sports will not lead to degradation of the game – it will most likely make the game better. Players will last longer and be able to advocate for the sport with confidence and integrity after they retire.
Despite Kerr's experience with cannabis being less than fruitful, he seems to understand that everyone's experience is unique. At the very least, he clearly understands that cannabis is a superior alternative to prescription pain medications.